Cutting down on your energy bills is always beneficial for homeowners. You can save a pretty penny as well as reduce your carbon footprint. The energy you use in your home is likely to be the most significant contributor to your carbon footprint. The Energy Saving Trust states, "22% of the country's carbon emissions come from our homes".
Our lighting, heating, and appliances all contribute to our carbon emissions, but what can we do about it? Well, we have investigated for you and found 5 budget-friendly ways to cut those energy bills down, as well as and 5 long-term investments that are sure to make considerable savings for years to come.
5 Budget ways to save energy at home
To start making affordable changes is a step in the right direction. So, here are some quick and easy steps you can take to improve your home's energy efficiency for 2022.
1. Update your lightbulbs and light switches
You can save up to £70 a year by swapping out your lightbulbs. Using LED bulbs or fluorescent light is far more energy-efficient than the traditional lightbulb. Installing dimmer switches can also reduce your energy output, as you can set the brightness in your home to suit your needs. Set the mood and save electricity, win, win!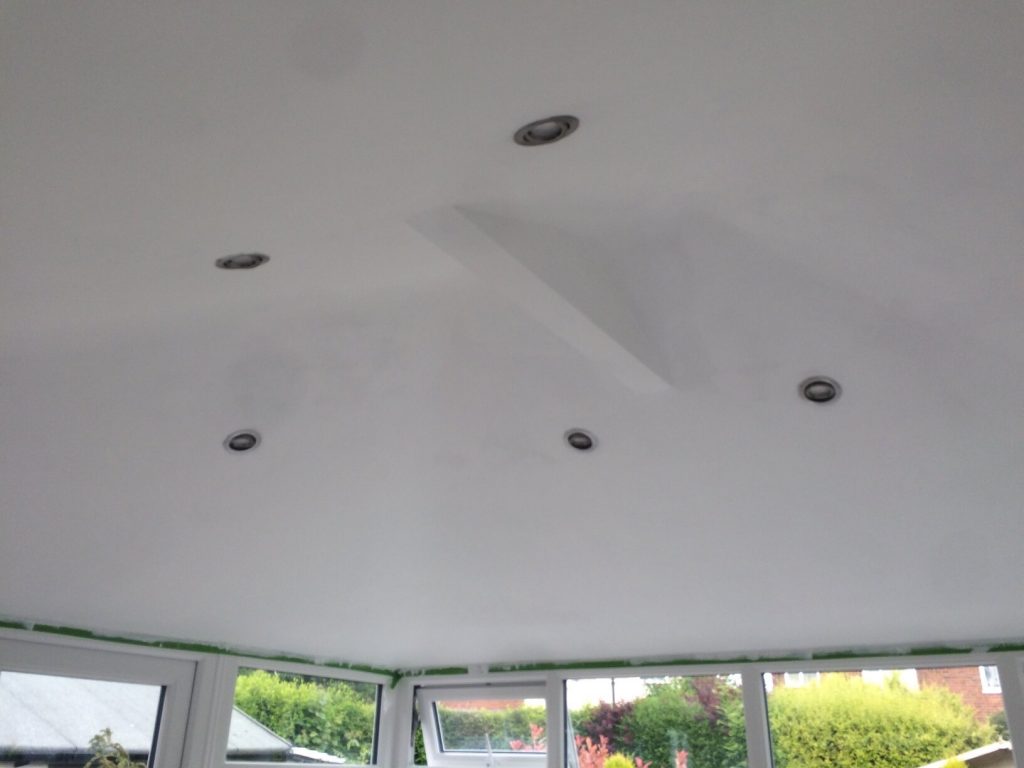 2. Insulate your hot water pipes and tanks
Reducing heat loss saves energy by not continuously heating water. Retain the heat in your heating system by insulating pipes, tanks, and radiators. If your hot water tank isn't insulated, you can buy a cylinder jacket. It's cheap and straightforward to fit. The savings you make in 1 year will pay for the cylinder jacket investment and benefit you for many years to come.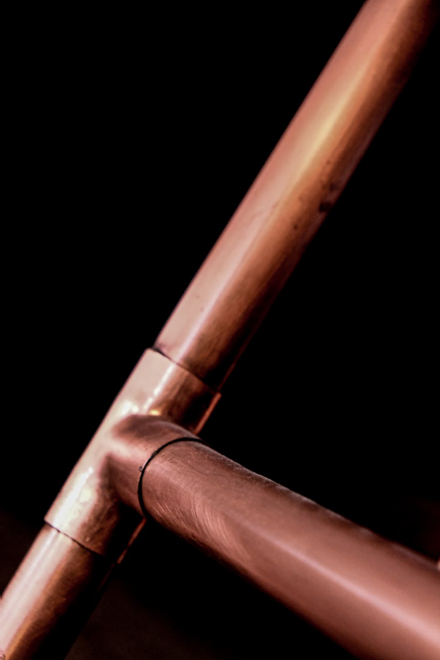 3. Add cosy home décor
Thick rugs, curtains and draught excluders can reduce heat escaping from your home. Carpet retains more heat than wooden or tiled floors, and if you have an older property with bare floorboards fitting carpets can make a big difference.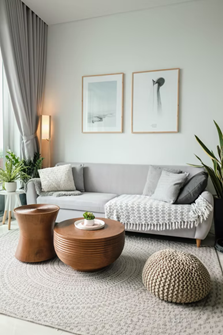 4. Insulate your loft space
Heat rises, and if you have heat escaping through your roof, it can be costly on our bank accounts. The Energy Saving Trust explains a quarter of the heat lost in properties happens through homes with uninsulated roofs. Correctly installed roof insulation can last up to 40 years! A minimum depth of 10.5 inches is recommended for optimal energy savings.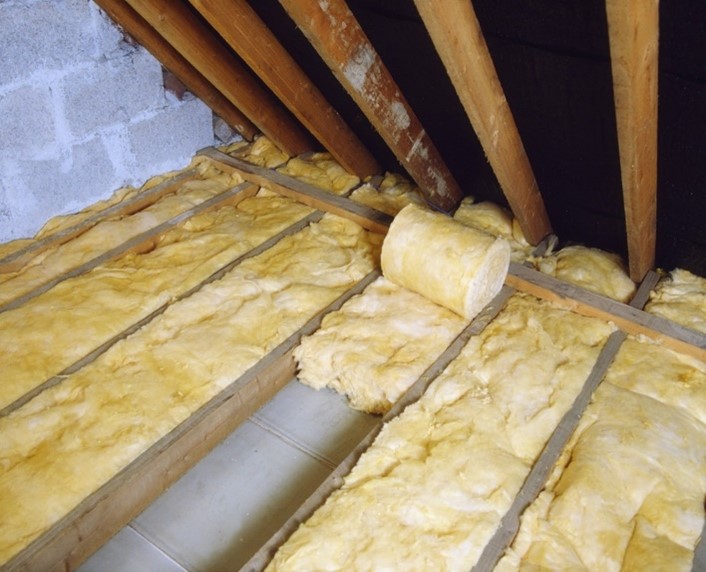 Source: https://www.savingenergyuk.co.uk/insulation/loft-insulation/
5. Turn your thermostat down a touch
Turning your thermostat down by 1 degree can save you £80 a year, according to Uswitch.com. The recommended comfortable and affordable heating range in your home should be between 17˚ and 20˚. Anything higher is too costly. With 10% of homeowners admitting to having their heating set to 25˚ or above… that's tropical!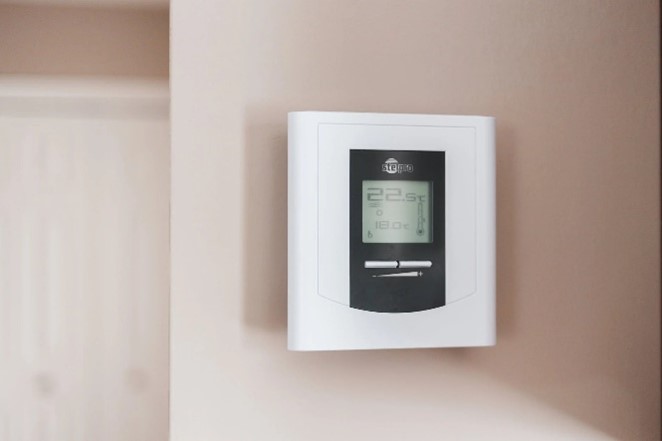 5 Long term home improvements to save energy at home
If you are looking for long-term investment options, many homeowners want to see a strong return on the money they have spent and recoup some of their costs. Many home improvements have excellent energy-efficient features and could be just what you need. Increasing your home's energy efficiency can increase your property value, save you money on your energy bills, and reduce carbon emissions.
1. Replace your windows
If you are noticing cold spots, draughts, leaks, and condensation around your windows, it is a strong indicator that it's time to replace them and reduce the cost of your energy bills. After all, up to 30% of heat loss or air conditioning is lost through inefficient windows. Not only will you save on your household energy bills by replacing old windows, but you can also add value to your property and give instant kerb appeal to your home with modern-looking window frames.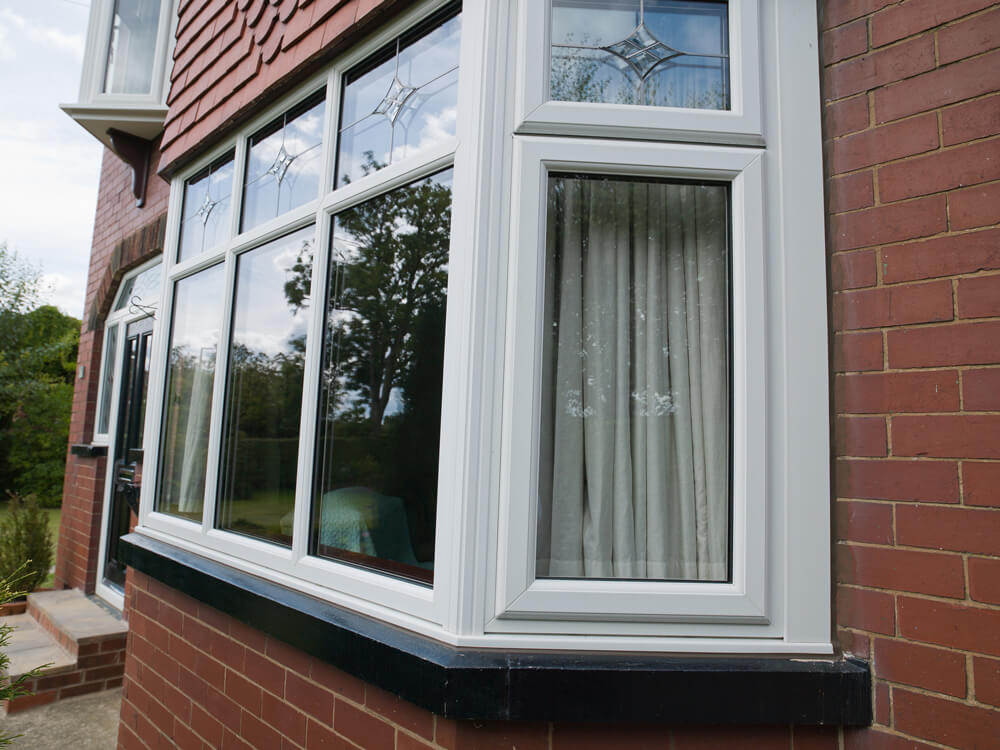 2. New entrance doors
You can lose between 10% – 20% of heat loss through your front and back doors. Doors are an essential component of any home, and with modern thermal technologies and high-performance glazing, you can keep your home at a sustainable, comfortable temperature all year round. Modern front and back doors can add sophistication to properties, making them instantly desirable if you ever need to sell.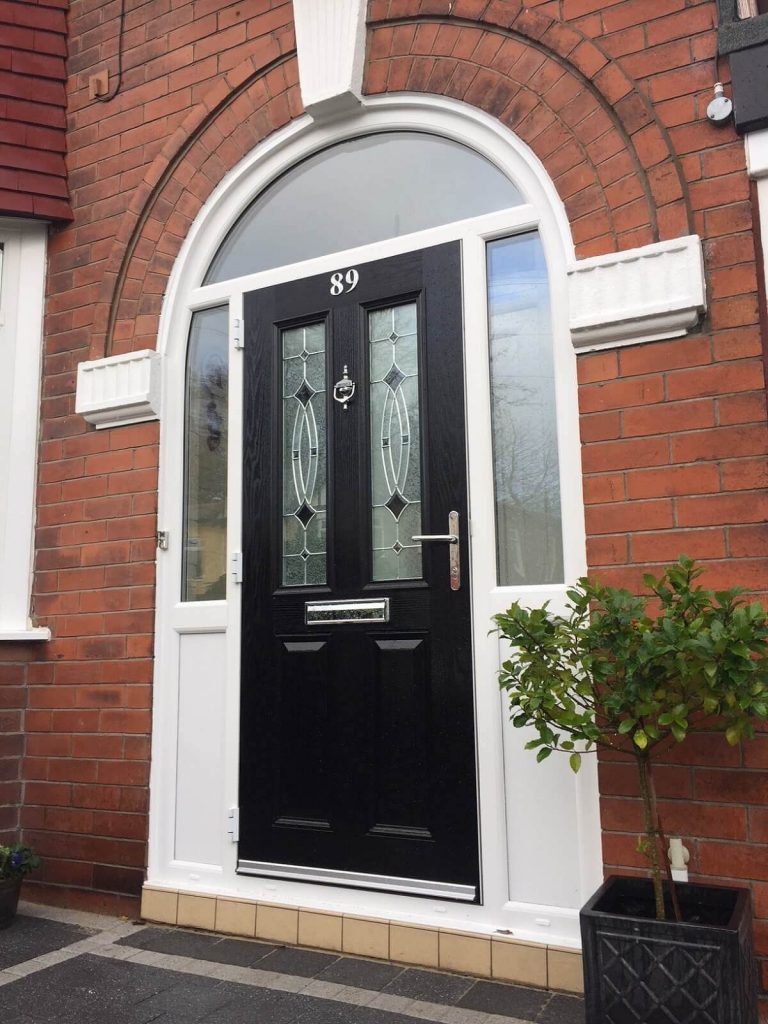 3. Replacement conservatory roof
We all know of the well-known problem with old conservatories. They are boiling in summer and freezing in winter. If you have an old conservatory extension, they can become rooms you shut the door on and forget about; with a replacement conservatory roof, you can bring new life to your conservatory, making it a suitable all-year-round room. Offering better insulation than traditional conservatory roofs. They provide stable temperatures, eliminates draughts, and saves money on your heating bills.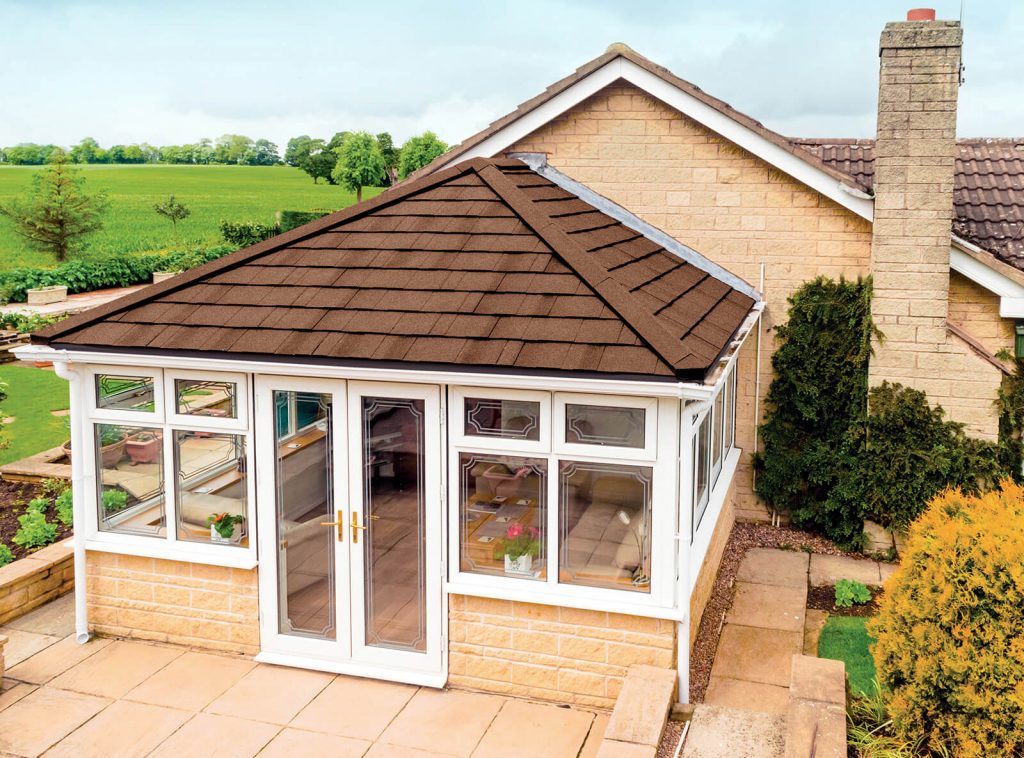 4. Adding a porch can reduce your energy bills
An upcoming home improvement trend for 2022, porches are extremely energy efficient. A-rated glazing and doors are used to construct a porch to ensure hardly any heat escapes your front door, giving you a warmer and cosier home during the winter months. You can open your front door during the summer while the porch entrance remains closed, allowing ventilation during the blazing summers. Porches add value to your house as they offer added storage, and many potential buyers see porches as a key buying feature.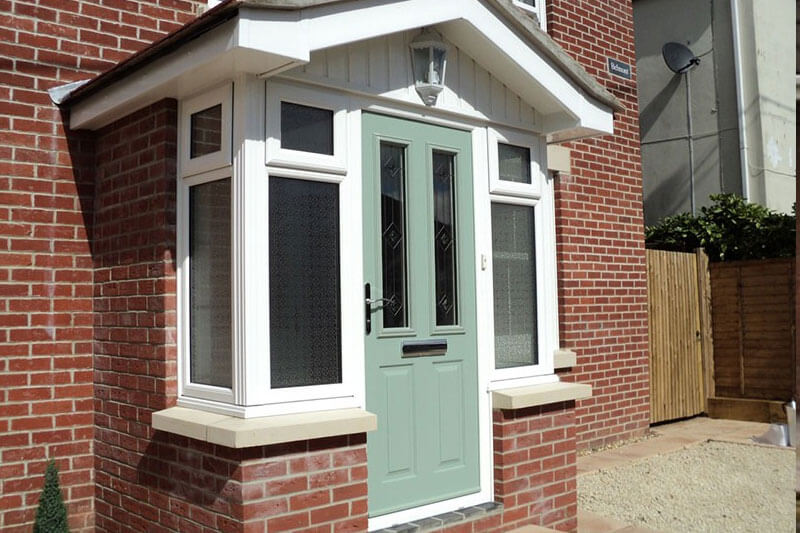 5. Roof lanterns for energy efficiency
Regarding thermal performance, roof lanterns are one of the highest performing systems available, offering incredible U-values of 1.0W/m2k, keeping your home environment stable all year round. The latest glass technology deflects the summer sun and keeps the warmth of your room in winter. Not only are they thermally superior, but they also give an architectural impact to any property, and if you ever wanted to sell your home, buyers would be in awe of your impressive, light-filled space.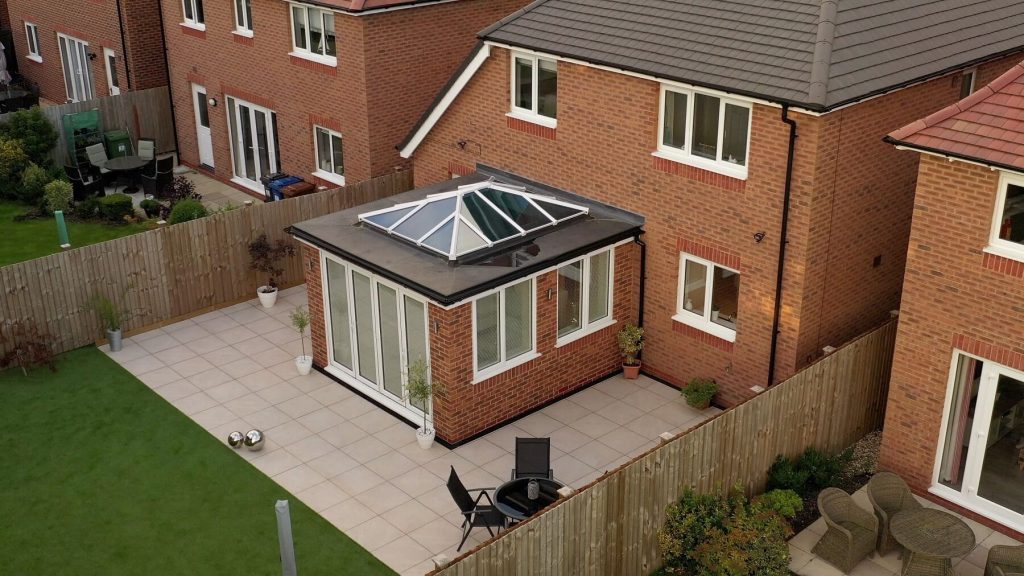 Invest in home improvements for your Manchester home in 2022
Improve your household energy bills with quality and thermally efficient home improvements in 2022 couldn't be simpler with Droylsden Glass. We have an excellent range of home improvement solutions in Greater Manchester and the surrounding area.
Fully insured and accredited installers, we can give you every confidence in our craftsmanship. Visit our showroom for inspiration and speak with one of our knowledgeable team.
Call us on 0161 292 1122 or use our online form for more information.