Now that your new windows, doors or glazed extension is installed, it's only human nature to want it to look its very best for as long as possible. Whether you've chosen a uPVC or aluminium home improvement, there are certain things you can do to get the most out of your newest investment.
So, this blog will cover specific care and maintenance tips relevant to our wide range of quality home improvement products.
How to take care of your new windows, doors and glazed extensions
uPVC windows
uPVC window frames are incredibly low-maintenance, but they still require a quick clean once every three months to remove any dust or grime build-up. To do this, simply wipe the frames over with a soft soapy cloth – never using solvent-based or abrasive cleaners. To get rid of stubborn stains, Solusafe (or an alternative non-abrasive cleaner) can be used sparingly, being very careful not to disturb or damage the window sealant.
PLEASE NOTE: Silicone seal discolouration is a natural occurrence which cannot be avoided, so this is to be expected over time.
Open-out windows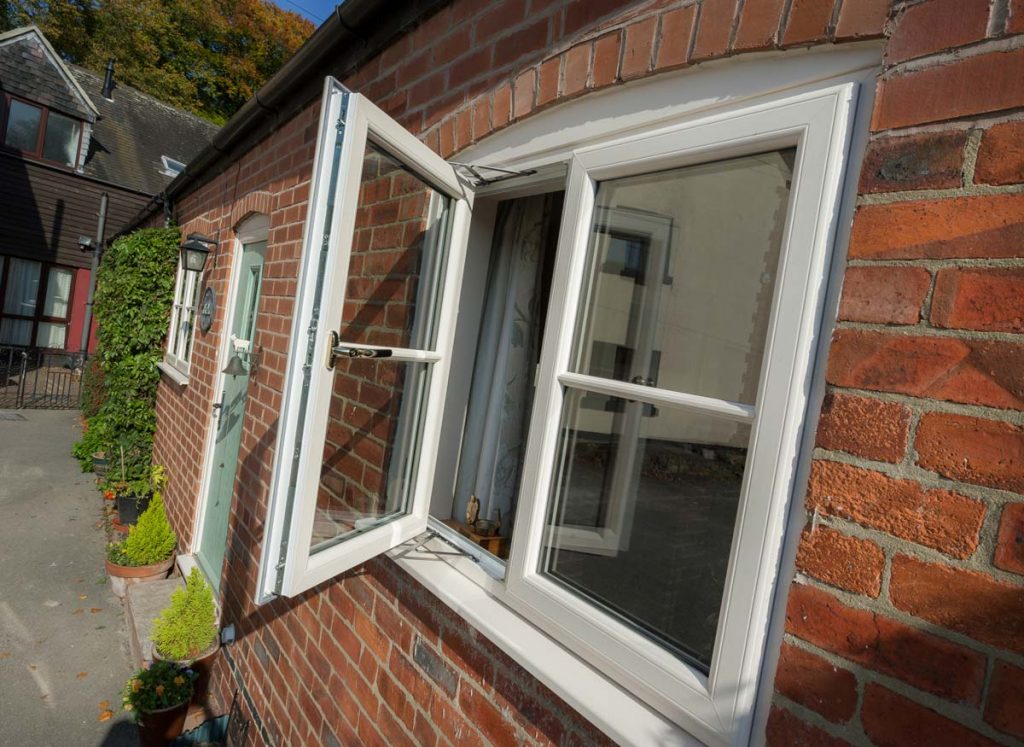 With open-out windows, to retain optimum safety and security in your home, never leave accessible windows in the night vent position when no-one is in.
Tilt-Turn windows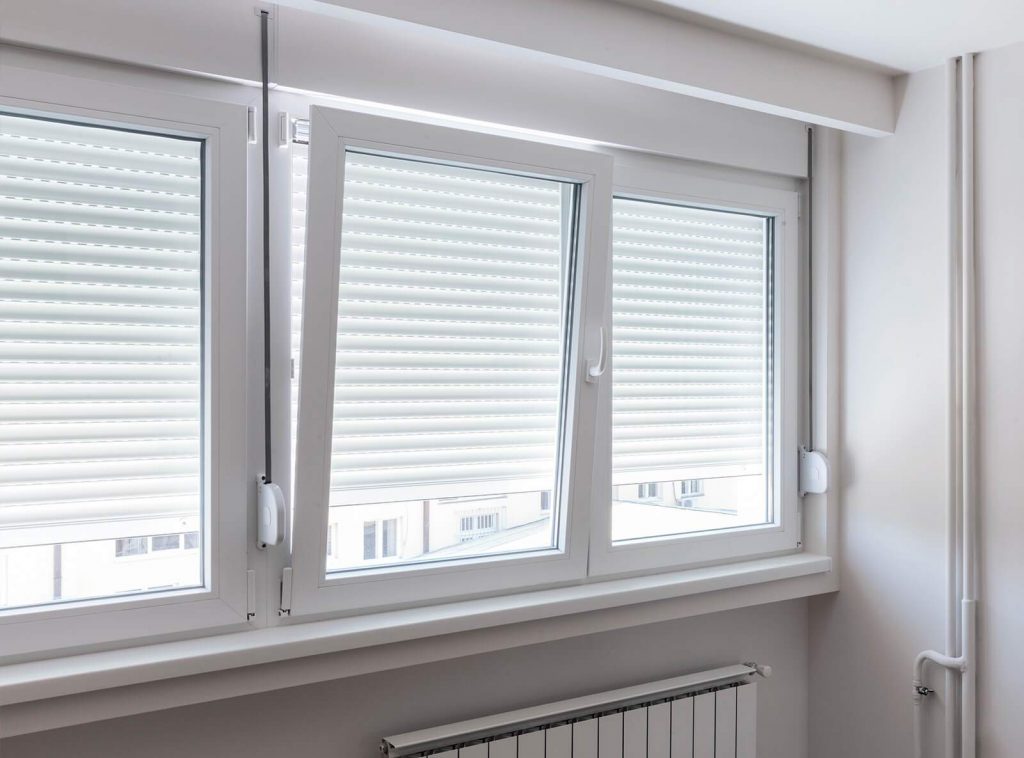 Avoid damaging your newly installed tilt-turn windows by making sure that the window is fully shut before changing the position of the handle. Do so by firmly pushing the opening leaf into the window frame before changing the handle position.
Aluminium windows and doors
Generally, aluminium windows and doors that feature organic paint coatings (acrylic and polyester) require a quick wipe down every 6 months to retain a sleek modern appearance. Whereas in areas affected by saltwater, industrial chemical plants or other aggressive emission sources, cleaning should be carried out at least every 3 months to avoid corrosion issues. You should:
Wash with a clean, warm non-alkaline detergent and water solution
Remove grime, grease and excess chalking with a non-abrasive cloth, sponge or soft bristle brush
Thoroughly wash out all ridges, grooves, joints and drainage channels where corrosive deposits have collected, to avoid corrosion issues further down the line
Rinse with clean water and carefully dry with a soft cloth or leather
If gloss reduction, excessive chalking or staining has occurred, an approved renovating cream can be applied with a non-abrasive cloth, polished off with a soft cloth.
Aluminium windows and doors that are in constant use, e.g. schools, hospitals and public buildings, should be maintained every 3 months and panic doors should be addressed on a monthly basis.
Composite doors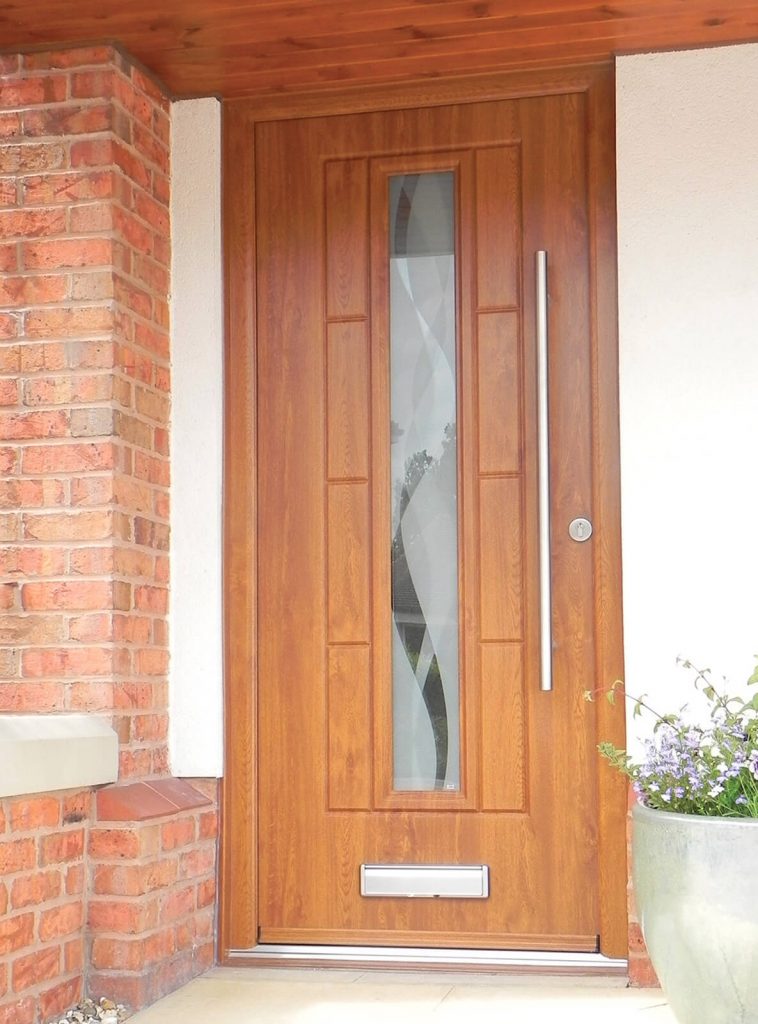 Composite doors are incredibly low maintenance, simply needing a quick wipe over with a lint-free cloth and warm soapy water and dried with a soft clean cloth. Composite doors installed in coastal areas or properties near busy main roads may require closer attention to keep them looking their very best.
Metal polish should be avoided. Use a quality wax furniture polish instead, applying the polish to the cloth; not the product.
Sliding / bi-folding doors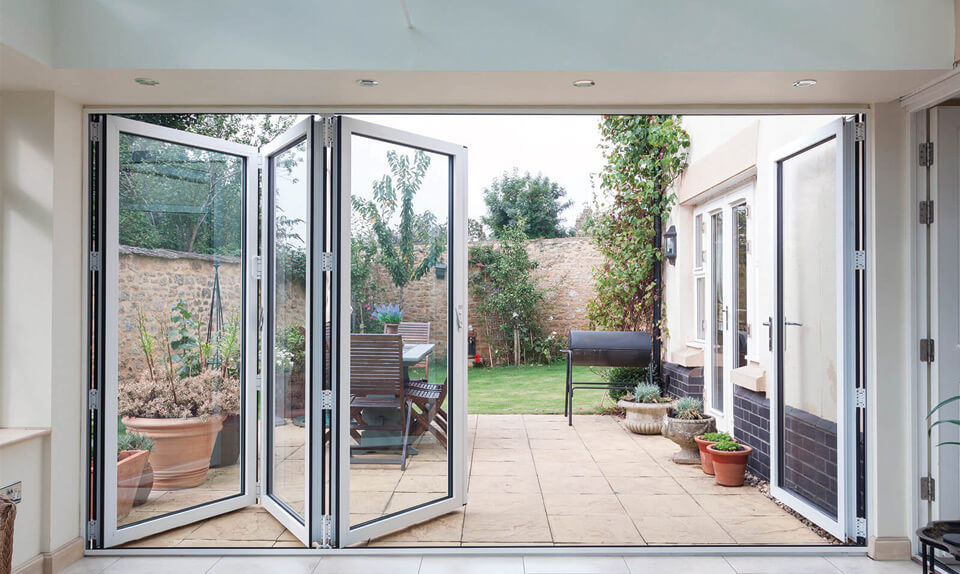 It's important to maintain the bottom track/rail by checking for any dirt or obstructions once a month and wiping them over once a year. Yearly attention should also be paid to gaskets, by applying domestic talc or liquid silicone between the moving and fixed parts to avoid cracks and deposits.
Glass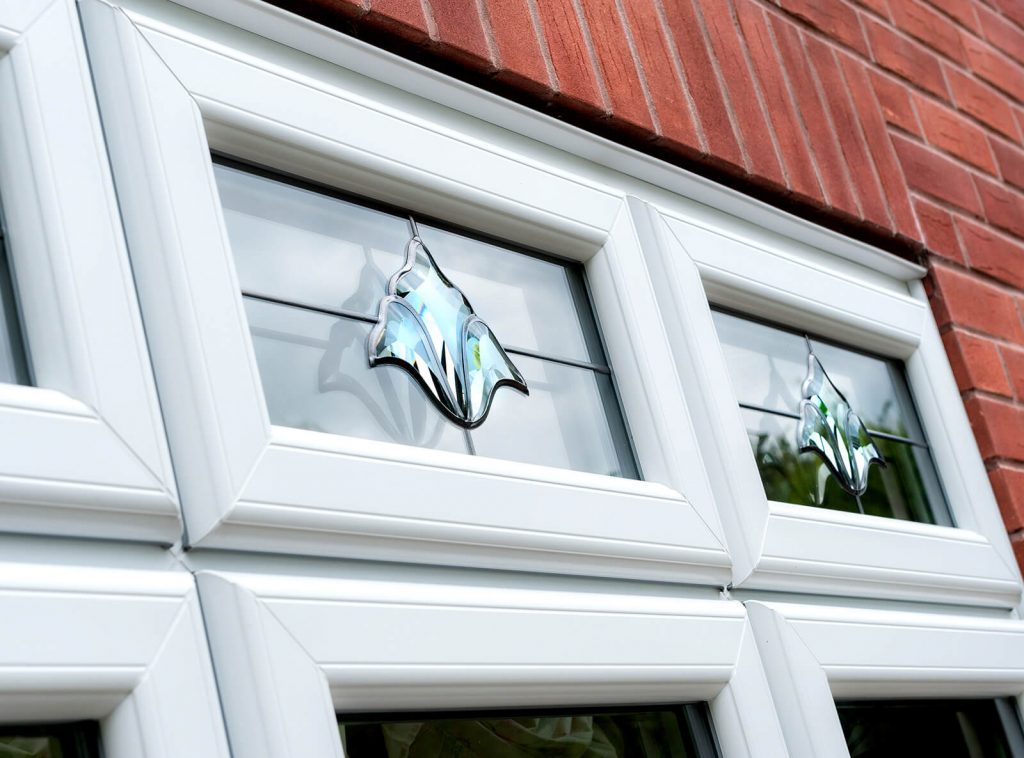 It's always best to clean your windows on a cloudy day, as the sun tends to dry the glass too quickly which can cause unsightly streaks and smears. Sparkling views, including laminated glass and Georgian bars can be achieved by:
Removing hand and wrist jewellery to avoid scratching the glass
For very grimy glass, prewash the glass with soapy water
Use a household glass cleaner or a washing up liquid solution and a microfiber cloth or soft lint-free cloth
Rub the surface in a circular motion to remove spots
Wipe the glass with vertical strokes, followed by horizontal wipes
Carefully remove any dirt or grime in the corners and edges with a cotton bud or a soft brush
Finally, buff up the glass with balled-up newspaper or a cotton cloth for a shiny finish.
Leaded Glass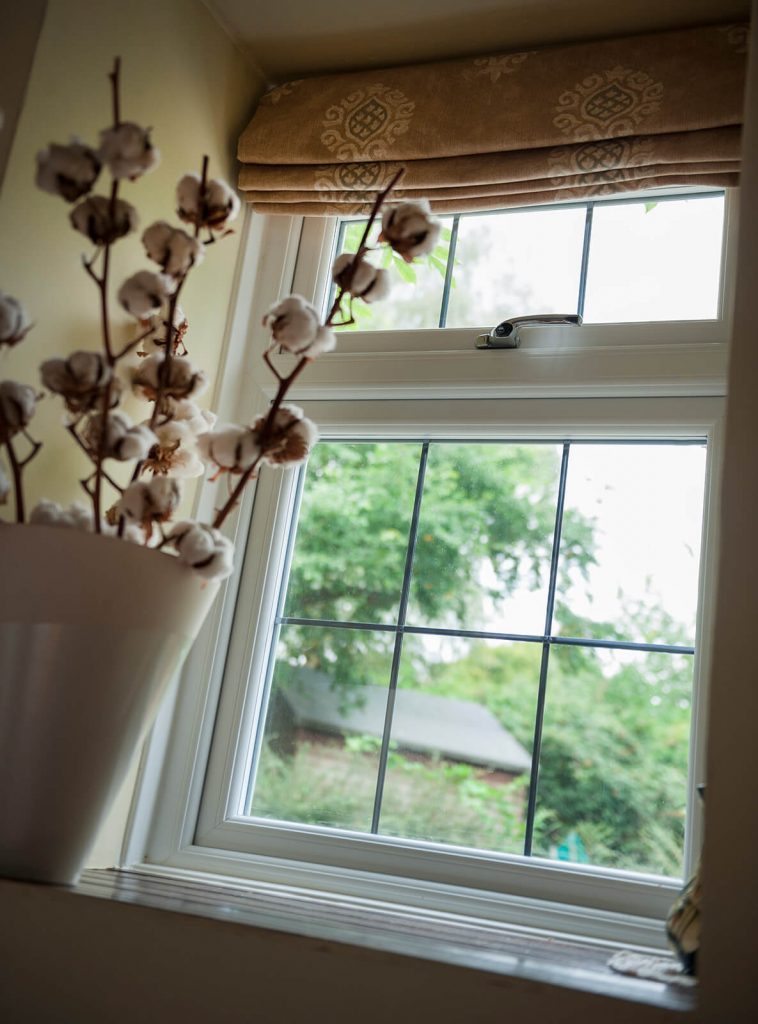 Avoid dislodging the lead from the glass surface, by taking a delicate approach when cleaning leaded glass windows.
SMARTGLASS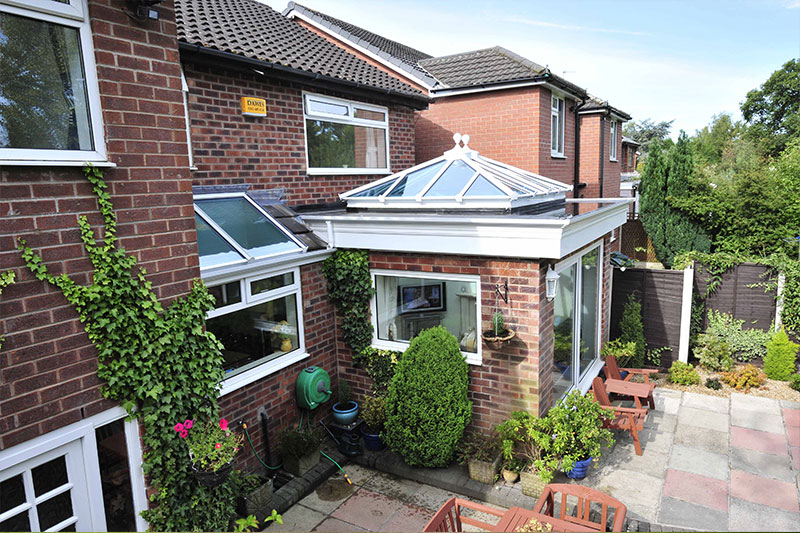 Self-cleaning glass is particularly popular with glazed extensions located in hard to reach areas. However, SMARTGLASS is not 100% maintenance free as pollution and location-specific atmospheric conditions mean that it will occasionally require light cleaning. Taking extra care not to scratch or damage the special 'self-clean' coating;
Avoid contact with sharp, metal or abrasive tools or objects
Keep all cleaning equipment clean, to prevent dirt or abrasive particles transferring back onto the glass and damaging it
Avoid any glass treatment products containing silicones, abrasive particles or chemicals
Soft clean water will do the job, but mild glass-cleaning products can be used in hard-water areas. A list of recommended cleaning products can be found at selfcleaningglass.com
Always apply water before attempting to clean off a specific mark on the surface
Never walk on conservatory roofs.
It's also important to protect SMARTGLASS with a clean plastic sheet when future improvement works are carried out around it, which will protect it from damaging compounds or abrasive particles.
How to keep double glazed windows from getting draughty?
To keep windows from getting draughts you need to make sure to check them sometimes. Look for window locks that may have signs of corrosion, check window seals are not corroded or shrunk and make sure the window hinges do not have corrosion and are working properly. Checking these elements of your double glazed window now and again to catch anything before it becomes a draught issue.
How do I stop my double glazing from misting up?
To prevent double glazing from misting up keep the rooms in your home at a regular warm temperature. Keeping the temperature will stop surfaces inside from getting cold which reduces the chance of misting. When you are doing something that generates a lot of moisture like boiling something or showering, open a window close by to reduce the moisture in the air.
Can misted double glazing be repaired?
Misted double glazing can be repaired. Misted double glazing is often a sign that seals have broken. This means they will have to be replaced. This can be a tricky job and it is best to call in a specialist to do this for you. It is important to consider that it can often be more expensive to repair the misted double glazing than replacing the window.
What is the life expectancy of double glazing?
Depending on the frame material you use a double glazed window can last for the lifetime of a building. If double glazing is not put through extreme weather regularly then this will reduce its lifespan. To maximise the life expectancy of double glazing make sure to maintain and check it regularly so you can spot anything that may become a problem in the future.
Hardware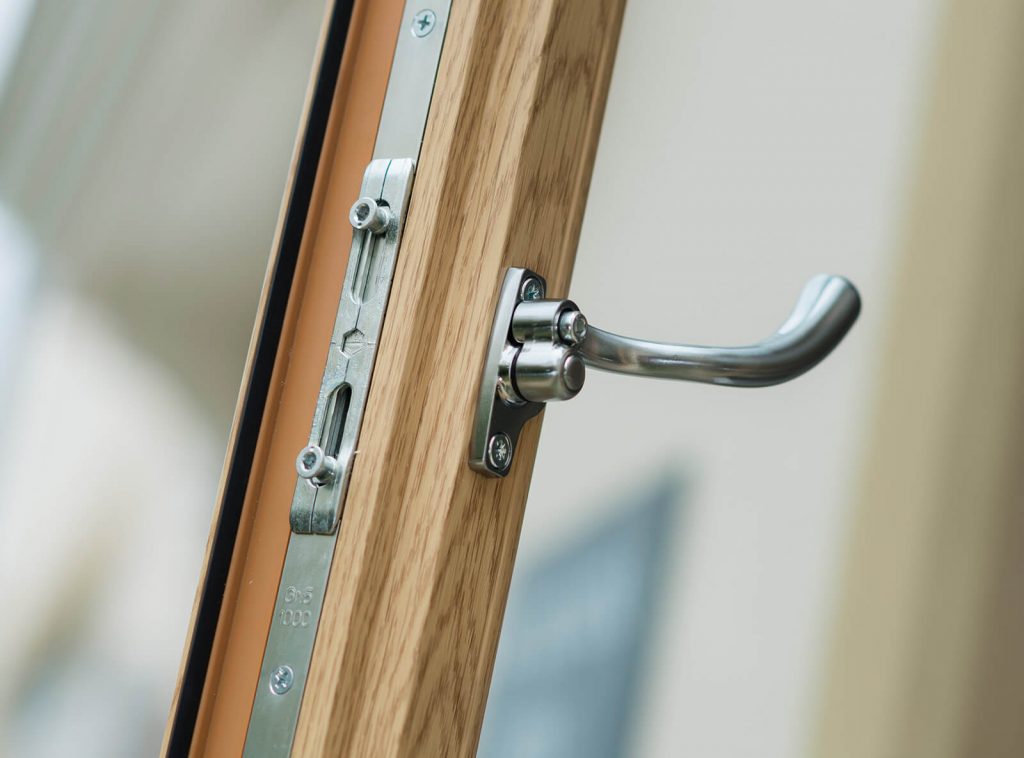 Keep your window and door locks in full working order by lubricating them every 6-12 months, using light machine oil for moving parts and petroleum jelly where indicated in the product-specific guidance.
Do not lubricate:
Droylsden uPVC front doors, tilt and slide doors and in-line sliding patio door lock cylinders, as they're packed with special grease.
Droylsden bi-fold door lock cylinders.
Droylsden uPVC tilt and slide door bottom tracks.
Brasswork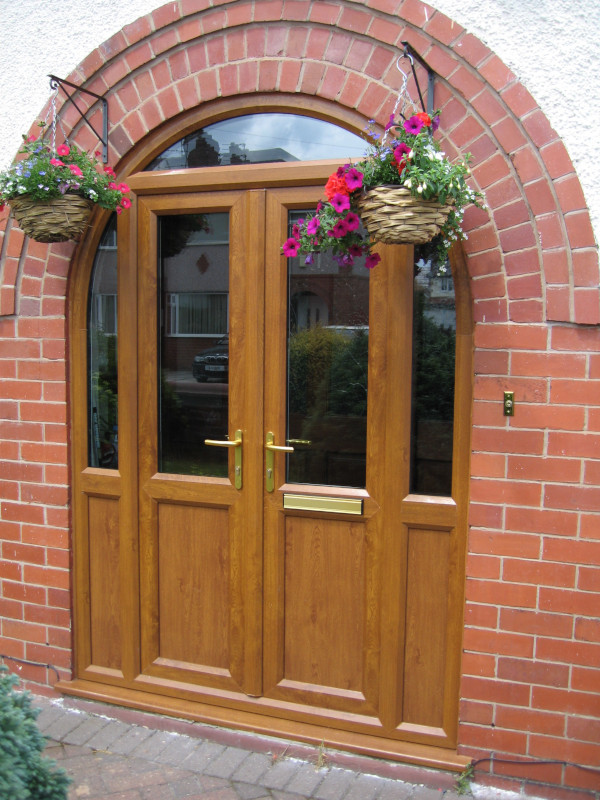 If you've chosen brasswork finishing touches, over time, general wear and tear may cause the brasswork lacquer to peel or tarnish. This can be refurbished by:
Protecting surfaces around each section of brasswork
Using paint stripper or nail polish remover, remove old lacquer
Clean and polish your brasswork with brass polish
Re-lacquer your brasswork with a good quality product.
Weatherseals
Products that have hand-inserted weatherseals should be treated with extra care. If weatherseals do become dislodged from their grooves whilst cleaning, immediately slide them back into position as carefully as possible. If you're in any doubt, please don't hesitate to contact the Droylsden aftercare team who will be happy to help.
Drainage
Be sure to keep in-built drainage systems free from blockage, by periodically clearing the drainage slots and flushing through with water to check they're working correctly.
Handles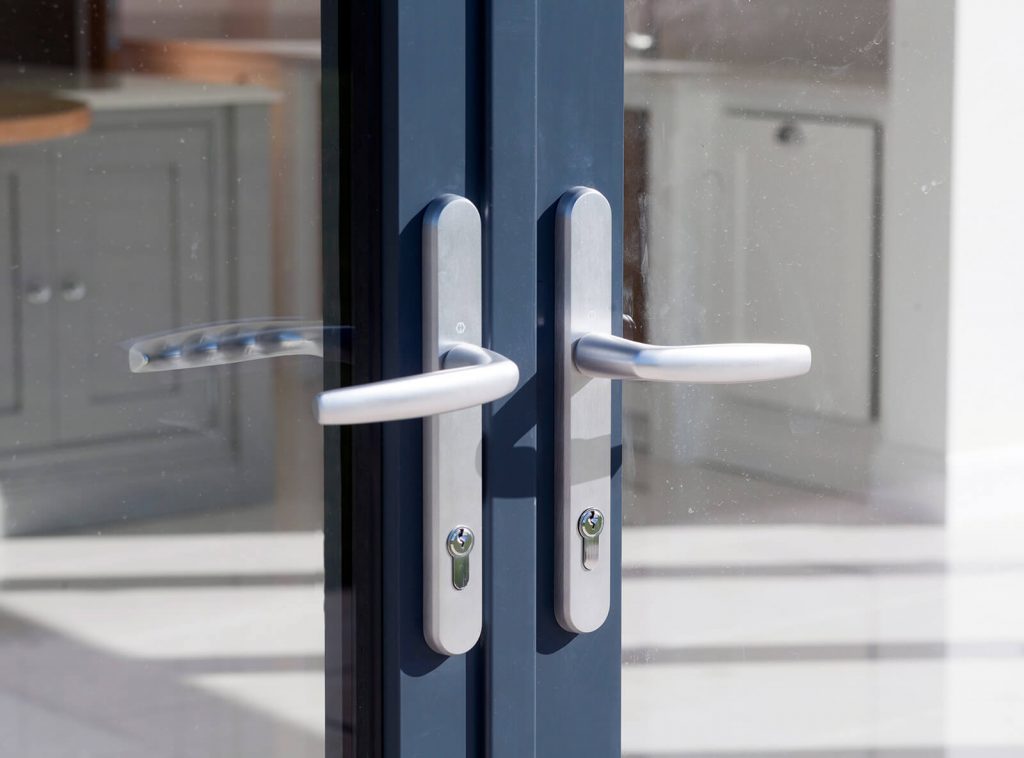 Please avoid any excessive loads on your locking mechanisms to retain an efficient mechanism for as long as possible. It's also crucial to operate handles in the direction indicated in the product manual or by your installer, to prevent damage to the operating mechanism.
Locks
Prevent damage to your new door frames and locks by avoiding the use of drills, forcing keys into locks and closing doors when bolts are pre-locked.
If in doubt, contact local double glazing specialists in Manchester
If you're experiencing any irregularities in the operation of your new windows, doors or glazed extension or have specific product care and maintenance concerns, don't hesitate to contact a Droylsden Glass expert today.
Related to this topic: