There is a common belief that uPVC is a less environmentally friendly choice due to first-generation uPVC windows and doors piling up in landfills with more than 40,000 tons of waste. uPVC is a 100% recyclable material with a potential life cycle of 350 years! We believe old uPVC isn't waste but a recyclable resource that we can now utilise.
In this blog post, we will be discussing the facts about modern innovations of uPVC and how recycling old uPVC is possible for all homeowners.
Is uPVC a sustainable home improvement choice?
Thanks to innovations in recycling and product modernisation, uPVC is now widely recognised as a sustainable material for home improvement products. Old uPVC can now be recycled and reused 10 times without performance and quality deteriorating.
uPVC is sometimes incorrectly perceived as 'unsustainable' because it is not an organic material like timber. However, being organic is just one element of sustainability, as other needs for sustainability are that products need to be exceptionally durable, minimal maintenance and thermally efficient. Organic materials like timber are often not recyclable and are ordinarily disposed of by burning, which can be hazardous to the environment.
uPVC is a sustainable material and offers excellent value for money as timber or aluminium are far more expensive.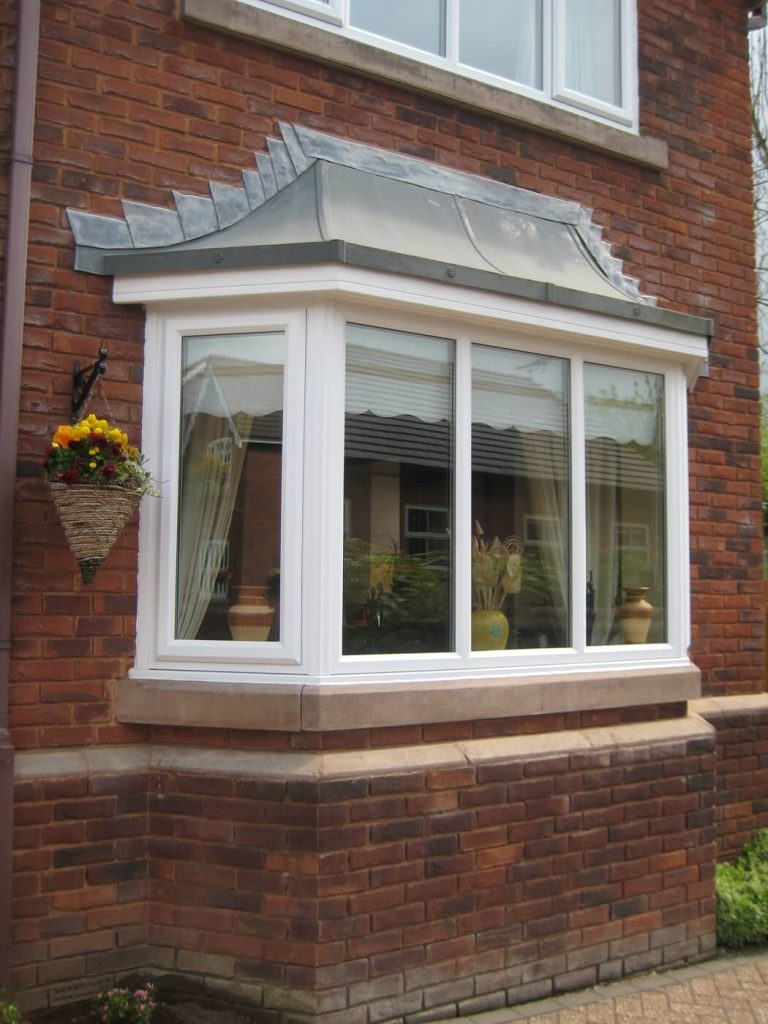 Are uPVC windows and doors a long-term sustainable choice?
Now uPVC can be used as a renewable resource; we can reshape and repurpose the material, saving landfill and virgin raw materials to have a significant positive impact on our planet. Helping us contribute to a cleaner and brighter future.
Recycled uPVC is reproduced into brand new home improvement products, increasing its lifespan by up to 350 years, creating a whole new life cycle over and over again.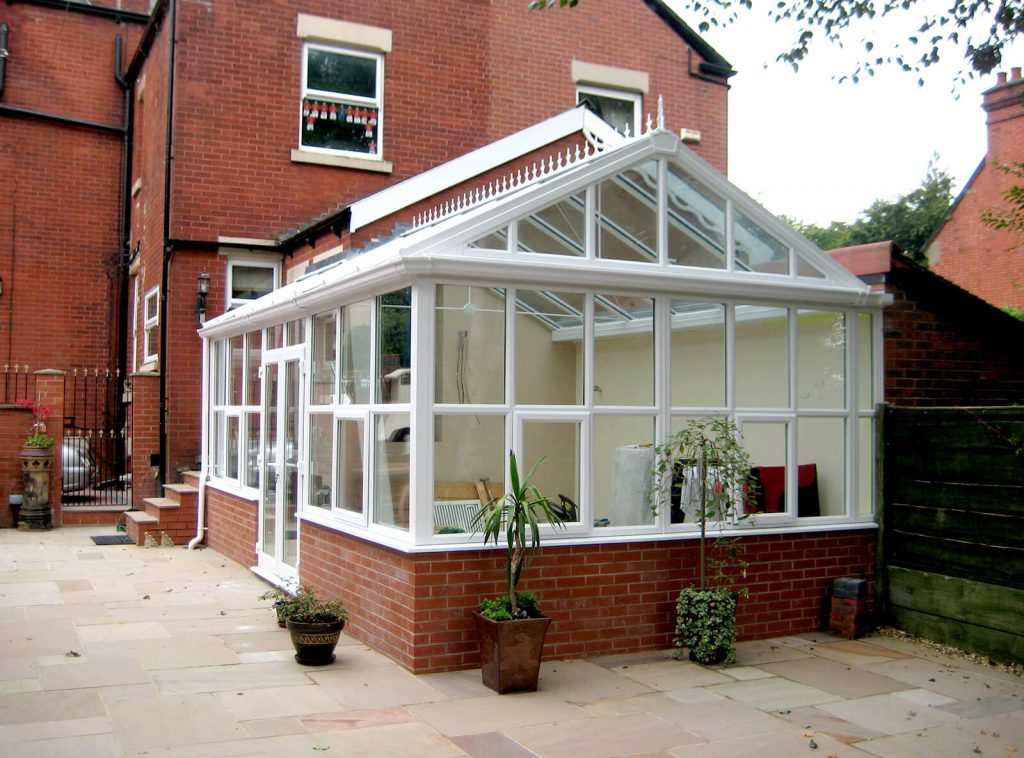 uPVC thermal efficiency
uPVC offers exceptional thermal performance and can significantly reduce your carbon footprint. Modern uPVC home improvements increase your home comfort levels, meaning you will not need to use as much energy for your central heating system to keep your home warm. If you were to replace all your windows on a detached house with A+ rated uPVC windows, you could save up to £110 a year on heating bills.
At Droylsden Glass, our uPVC windows and doors shine in terms of thermal performance so that you can enjoy similar savings for your home.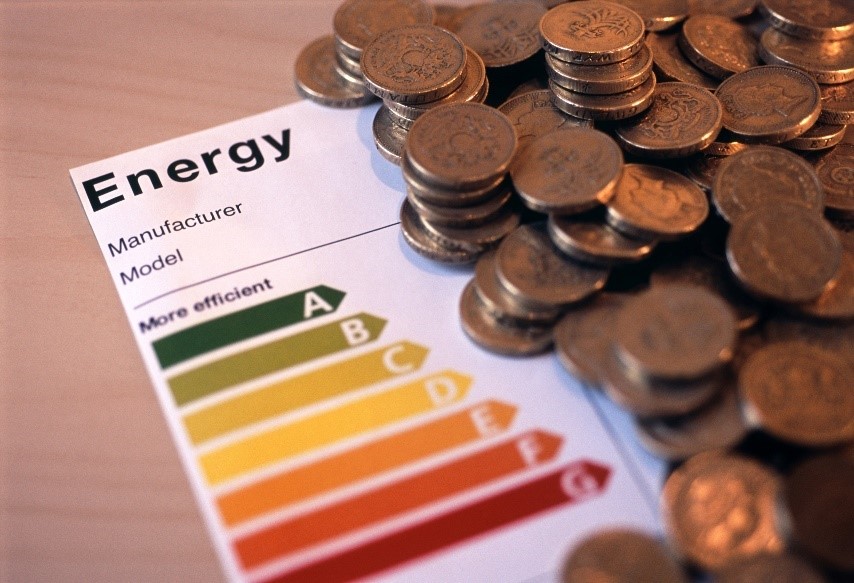 uPVC energy ratings and sustainability
All windows and doors are rated on an energy rating scale of A++ to E, with A++ being the most energy-efficient and E being the least. The new Building Regulations of 2022 require minimum energy efficiency standards, ensuring all new windows and doors meet a minimum C energy rating.
Our uPVC home improvement products far exceed the regulations, offering A-rated energy ratings. When coupled with energy-efficient glazing, you can achieve superior thermal efficiency at an affordable price. A mistaken belief is thermal efficiency is for the wealthy; however, it is entirely achievable with uPVC home improvements saving all homeowners money on energy bills and reducing your household carbon emissions, giving long term sustainability.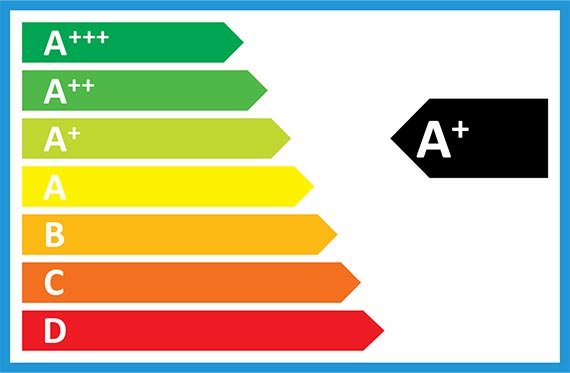 Is uPVC really environment friendly?
Yes, uPVC is now manufactured and rigorously assessed to ensure only the best quality products are created. uPVC products follow strict procedures to help reduce waste and recycle materials whenever possible.
The core of many uPVC window and door profiles is manufactured using 100% recycled materials. Recycled uPVC is made by melting down off-cuts that can be reused without losing their strength and insulating ability.
Many homeowners find it surprising to hear it, but uPVC performs very well in life-cycle assessment tests. Still, it has proven to be one of the most environmentally friendly home improvement materials available. New uPVC windows and doors can boost energy efficiency, enhance aesthetics, and help to reduce carbon emissions whilst offering an eco-friendly choice that will stand the test of time.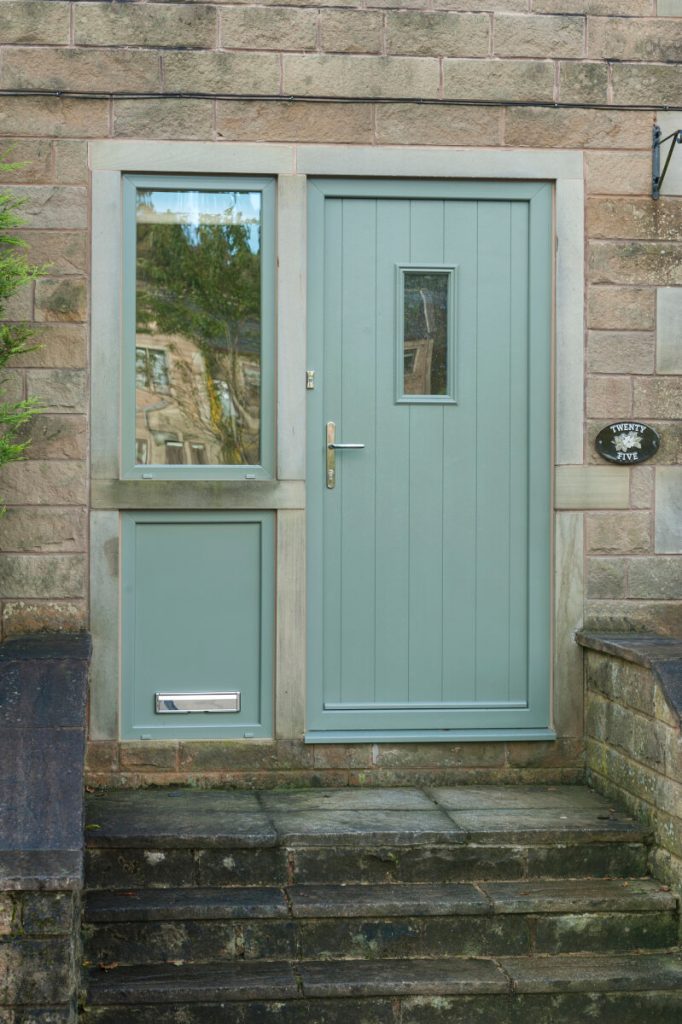 Is uPVC an environmentally sound choice?
At Droylsden Glass, we know our uPVC home improvement products offer the absolute best sustainability features. Here is our breakdown of why we believe uPVC is a long-term sustainable choice for all homeowners.
uPVC windows and doors can achieve an A rating for residential homes
Recycled uPVC offers hundreds of years' worth of usage
Recycled uPVC reduces the environmental impact
Innovative uPVC engineering offers superior energy efficiency
Recycled uPVC reduces the amount of uPVC going to landfill
At Droylsden Glass, we are firm believers that all homeowners should have access to sustainable choices. We have used our years' worth of experience to give back to our local community and supply home improvement products that we know can save you money for the long-term, whilst offering affordability to all our customers.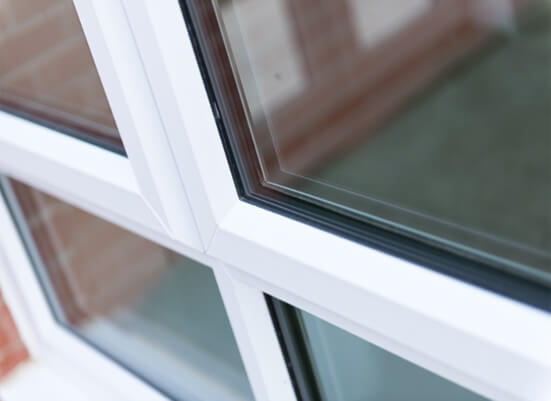 Sustainable uPVC home improvements in Greater Manchester
Droylsden Glass are experts in glass and glazing, offering knowledgeable advice. We are fully accredited, insured installers for Manchester and the surrounding area, specialising in windows, doors, glazed extensions and more.
Visit our showroom in Audenshaw to see our high-quality craftsmanship and speak with our knowledgeable team.
Call us on 0161 292 1122 or use our online form for more information