The county of Cheshire is a naturally beautiful place, known for its traditional white plaster and black framed timber houses. It is home to some of Britain's grandest houses such as Arley Hall, Tatton Park and Dunham Massey Hall which are all worthwhile places to explore.
Cheshire is overflowing with exciting events and fun filled festivals to keep everyone happy. So, if you're looking for memorable ways to enjoy time together this autumn, we have created a useful guide below with three action-packed events in your local area.
Chester Food and Drink Month | 1st-30th September 2021
The Chester Food and Drink Month is celebrating its 20th year this autumn and has significantly grown over the years. Considerably helping boost the local economy, it attracts 30,000 visitors each year, filling hotel rooms and thousands of visits to local bars, restaurants, cafes, and pubs all over the city.
This year this much-loved festival has been extended to a full month-long campaign during September 2021, highlighting 8 key promotions including Vegan Chester, British Food Fortnight, Food Sustainability, Oktoberfest and much more. Michelin Star status restaurants will also be in the spotlight, including the restaurant Hypa, with the Michelin Green Star awarded earlier in the year.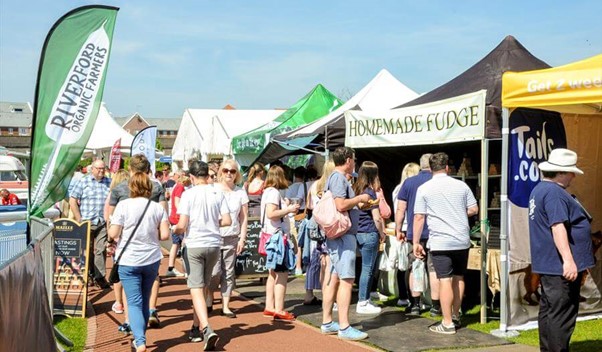 Source: https://www.visitcheshire.com/whats-on/chester-food-and-drink-month-p285541
Magical Woodland | 9th October – 7th November 2021
An enchanting family friendly interactive experience, with stunning lighting and supreme sounds set in the depths of 15 acres of Cheshire woodland. A magical walking experience for everyone to enjoy with a natural backdrop, event organisers advise to dress for the weather to enjoy the woodland to its full potential. Hot drinks and refreshments are available with free car and coach parking.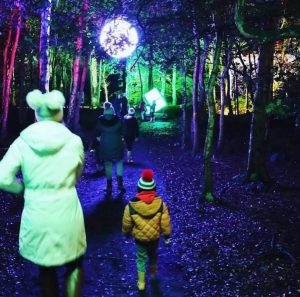 Source: https://magicalwoodland.com/gallery/
Chester Christmas Market | 18th November – 22nd December 2021
Open 7 days a week during November and December, a handmade Christmas market experience awaits with traditional wooded chalets encircling the glittering tree in the heart of the city centre. You will Discover exclusive, locally made products and handmade crafts, jewellery, accessories, and Christmas gifts to get you in the Christmas spirit this year.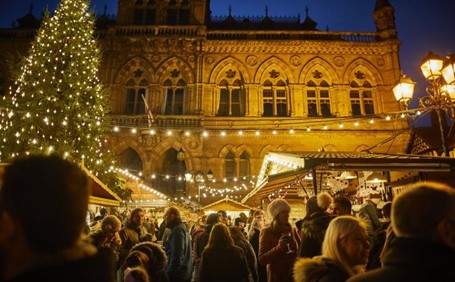 Source: https://www.visit-chester.co.uk/things-to-do/chester-attractions/chester-christmas-market/
Droylsden Glass
Although we're not located in Cheshire, we are highly respected home improvement specialists in the area. Installing everything from first-class windows to secure doors and stunning glazed extensions, we're confident we have everything Cheshire homeowners need to enhance their homes. If you're stuck for home improvement ideas visit our showroom and see our impressive display of products to get your ideas flowing.
If you'd like further information, we'd be delighted to hear from you. Get in touch today and call us on 0161 292 1122 to speak to one of our friendly experts or contact us online to find o