From the outside, it is not always possible to tell the difference between casement and tilt and turn windows. However, the major difference between them is how they open; whilst casement windows always open outwardly, tilt and turn windows can either be tilted slightly inward or opened completely into the home. Therefore, you might not know which is best for you.
So, as we install both here at Droylsden Glass, we thought we would take a closer look at them to help you decide.
Maintenance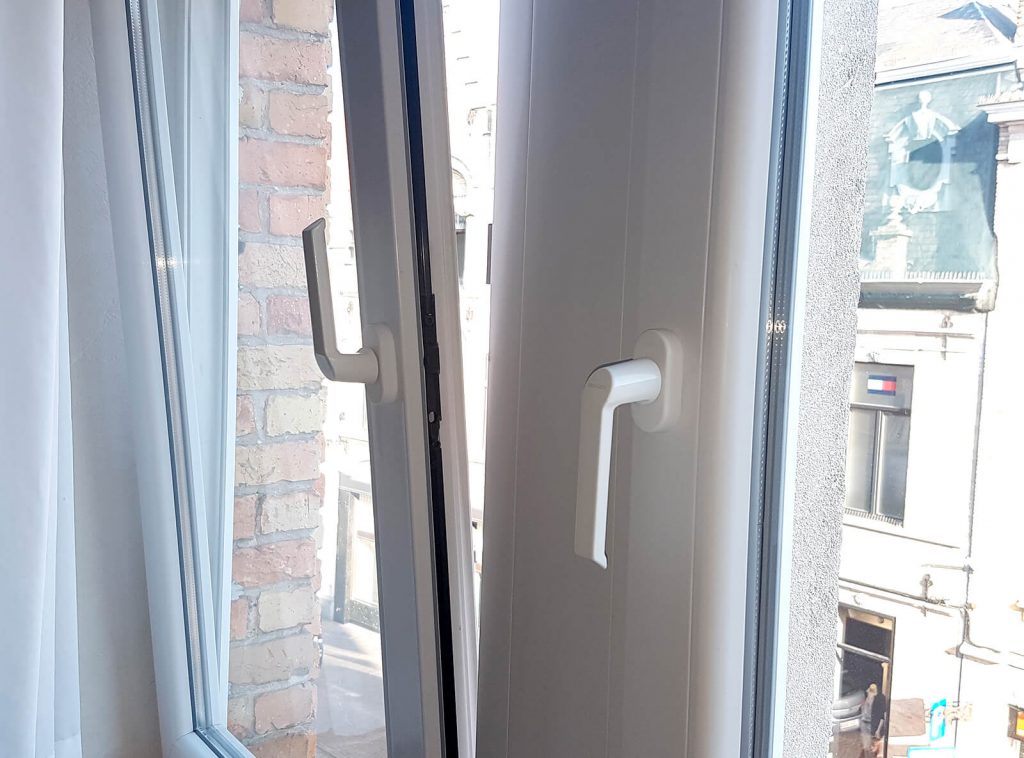 Because they can be fully opened inwardly, tilt and turn windows can be cleaned from the safety and comfort of your home. For this reason, tilt and turn windows are more popular in multi-storey residential buildings.
However, the outward-opening of casement windows does not allow for this. So, if you want to clean any casement windows higher than 1 storey, you will need to use a ladder, which is not without risk. Therefore, if you want to avoid such a risk, and not have to pay someone to clean your windows for you, tilt and turn windows might be better for you.
If opting for casement or tilt and turn windows from us here at Droylsden Glass, both of them are built from easy-to-clean uPVC for reduced maintenance times.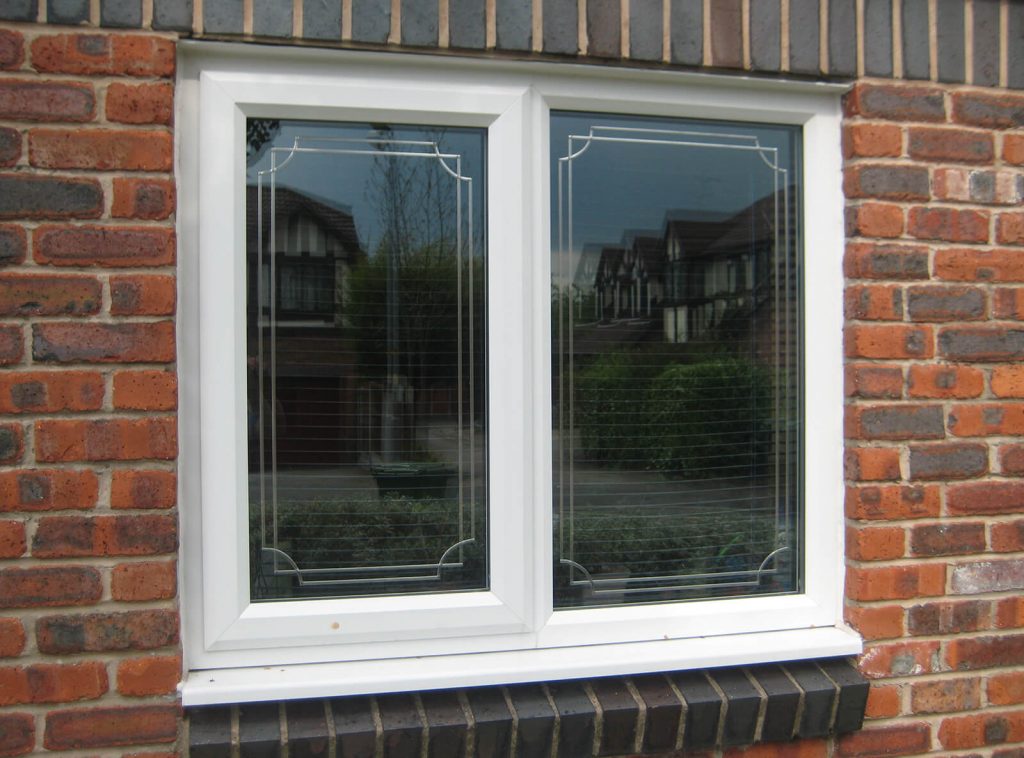 Interior decoration
One problem with inward-opening windows is that, if you have decorations on the interior windowsill, they will need removing whenever you wish to clean them. If you have any curtains or blinds, opening them fully might also prove difficult. With outward-opening windows, however, you can leave any decorations, curtains, or blinds in place throughout the year.
Safety & ventilation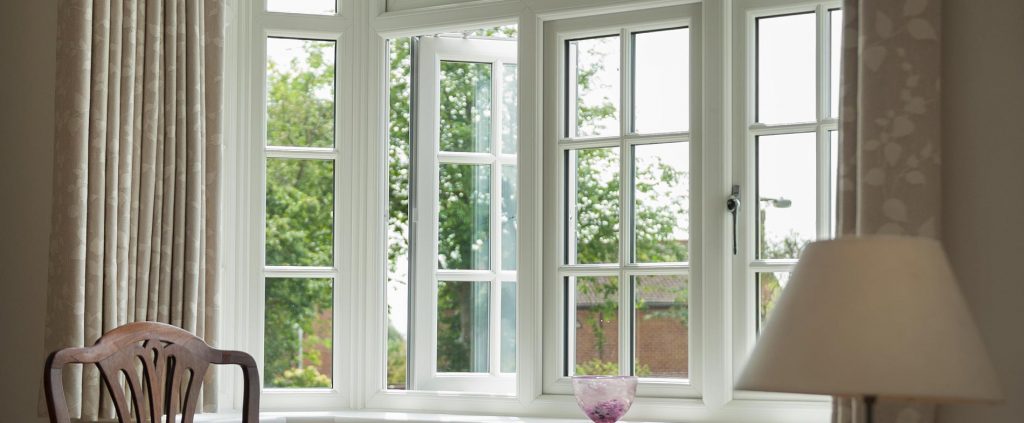 Outward opening windows can be opened as wide as you wish, to provide your desired level of ventilation. When doing this, it is possible for small children to climb out of them, unless the windows are fitted with night latches or opening restrictors. These are available from us here at Droylsden Glass.
This is also possible when unsupervised children are left with tilt and turn windows as they can be fully opened into the home. When tilted slightly inwards, however, the home can be ventilated without the risk of children climbing out or rain getting in.
Appearance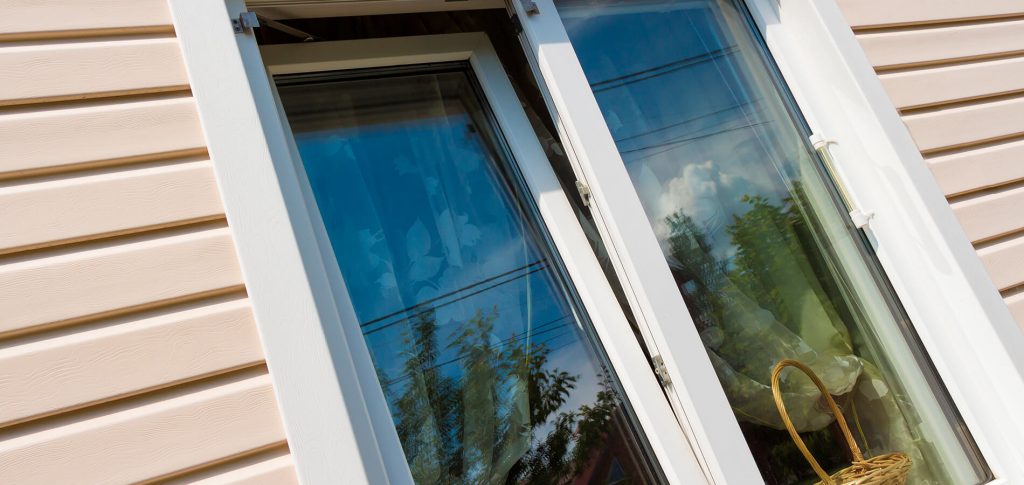 In order to carry their complex opening mechanism, tilt and turn windows tend to have wider frames than casements. This is important as many find wider frames look clunkier and less pleasing on the eye than slimmer ones.
Casement windows can also be hung from either the top, side, or bottom, so you can tailor the outward opening to various special and visual requirements.
Are tilt and turn windows more secure than casement windows?
Tilt and turn windows do provide more security to a home than casement windows. This is because unlike a casement window which when open creates a large opening, tilt and turn windows can open from the bottom and inwards making it harder for someone to enter your home. Also because tilt and turn windows have swing hinges they cannot be pulled open by force.
Are casement windows better than tilt and turn windows?
Which window is better for you depends on your requirements and preferences. Casement windows are more traditional and open outwards and are very energy efficient. Tilt and turn windows are more secure and can provide more access if there is a walkway directly under the window, they are also easier to clean.
What are the advantages of casement windows?
The top advantages of casement windows are:
The ventilation provided by casement windows is excellent because they create a large opening.
Casement windows are very energy efficient making them a great money-saving option.
What are better value tilt and turn or casement windows?
Deciding which type of window is better value comes down to your preferences. If safety is your top priority then tilt and turn will be the best value. If you prioritise energy-saving then casement windows may be the best value for you.
Casement vs tilt and turn windows: did you discover which is best for you?
We hope this helped you decide whether tilt and turn or casement windows are right for your home. Both types are available in a wide range of colour finishes from us a Droylsden Glass, so if you would like either fitted to your home, call us on 0161 292 1122 or contact us online.