As this pandemic continues to linger, we have all been encouraged to spend more time indoors than ever before. With this change in social behaviour, many have searched for home improvements to better their work-home life balance. The prediction is that the need for home improvements will increase as homeowners long for a sense of a home haven. So, what are the upcoming trends?
Let's look and see which home trends you will see and which home improvement will benefit you.
Predicted Kitchen Trends for 2022
Are you planning to revamp your kitchen in 2022? Investing in a kitchen is a long-term commitment, and you want it to last its lifespan before you want to change it again.
Minimalism will continue to trend in kitchen design, keeping things neat and tidy with smart functions and innovative technology featuring more cordless and voice control appliances are expected.
Statement kitchen islands are set to be popular in 2022 featuring bold countertops or emphasising different cabinets in the centre of your room. Adding a statement light above the kitchen island is also predicted to highlight the new statement.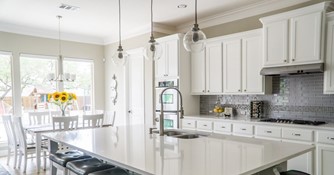 Source: https://www.rtacabinetstore.com/blog/kitchen-design-trends/
Bathroom trends expected in 2022
Modern elegant bathrooms with a vintage twist are anticipated for 2022 to make unique and cosy features. Gold and bronze fittings and quirky storage solutions such as baskets and totes create a real-life home feeling.
Shelving will be popular in bathrooms displaying folded or rolled towels giving an attractive and informal appearance.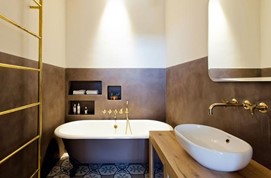 Source: https://www.lushome.com/12-modern-bathroom-design-trends-2022-elegant-comfort-planned-imperfection/222814
Gardening Trends on the rise in 2022
Garden landscaping trends are set to be a big thing in 2022; utilising our outdoor spaces has accelerated over the last couple of years and is set to continue as we have spent more time in our homes for work and pleasure.
Many homeowners are seeking glass verandas and canopies, creating perfect outdoor entertainment areas and are ideal for summer use whilst offering all year round protection. You can enjoy your garden come rain or shine and gives your home the picture-perfect garden.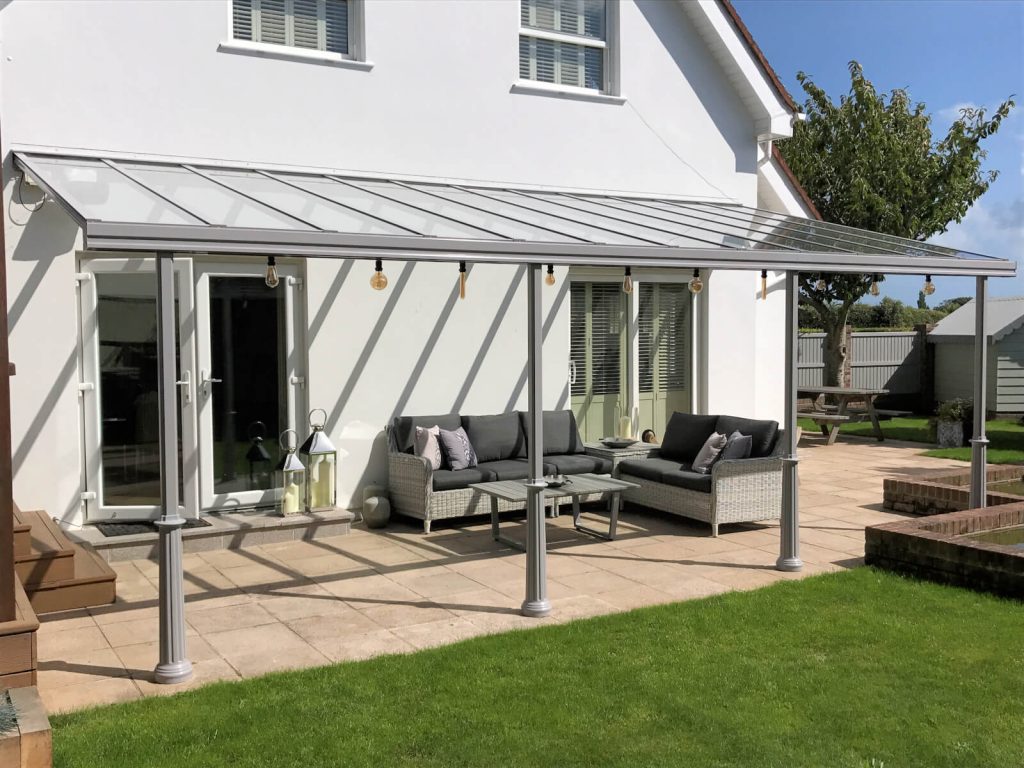 New porches are expected to trend in 2022
Adding functionality to our homes was a big concern during 2020 and 2021. Many of us started returning to nature, taking long walks, and embracing the best of what the pandemic could offer. Porches and mudrooms are set to be a 2022 home improvement trend, creating a designated place for walking boots, keys, coats, and scarves.
Acting as a highly demanded drop off zone for online deliveries, the food shop, and wiping the paws of our much-loved muddy pets after those long walks. It stops a high amount of traffic entering your home while still offering the safety and privacy you need. Choosing a waterproof, easy to clean floor is especially useful and gives a clean look to the entranceway of your property.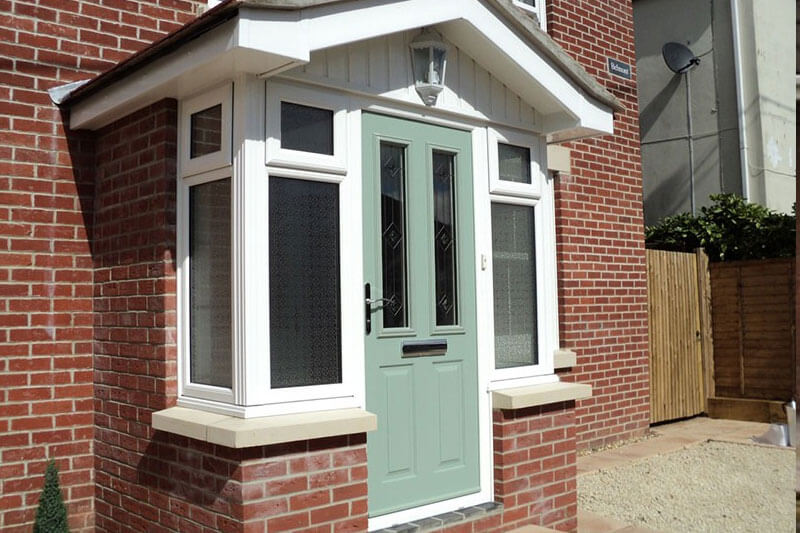 Windows and Glazing will be trending in 2022
The idea of being cooped up has pushed homeowners to crave the Great British outdoor feeling whilst still being inside. The trend is expected to continue, considering the focus on protecting our mental wellbeing.
Be ready to update your windows, doors and even add a glazed extension to savour the best of nature. Home designers are predicting glazed kitchens with floor to ceiling windows to be particularly popular, flooding homes with natural light and giving a boost to your home's architectural design.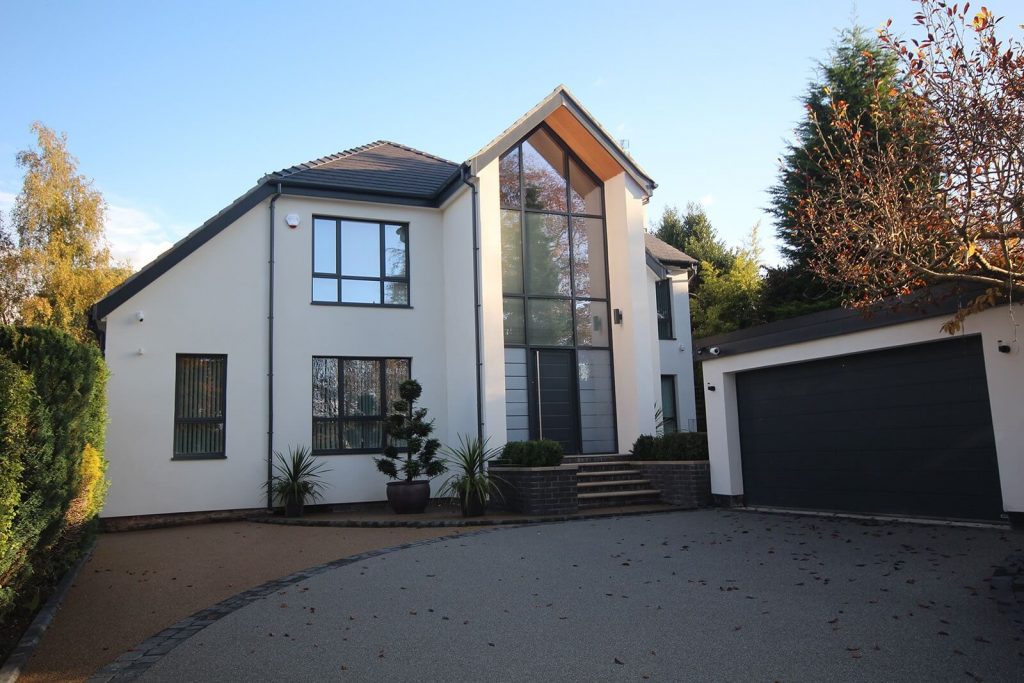 Flexible home offices for 2022
Yet another pandemic experience was the need for a home office from which adults and children could work. Many of us felt the juggle of working from the dining room table. With the popular working from home movement set to stay, homeowners are investing in designated home working areas.
The need for a home office has skyrocketed by 108% according to Houzz research, and with this in mind, why not combine the glazing trend with a home office?
Working from a conservatory or an orangery to gain added space is a great choice, or adding a roof lantern to existing space will welcome natural light into your new office.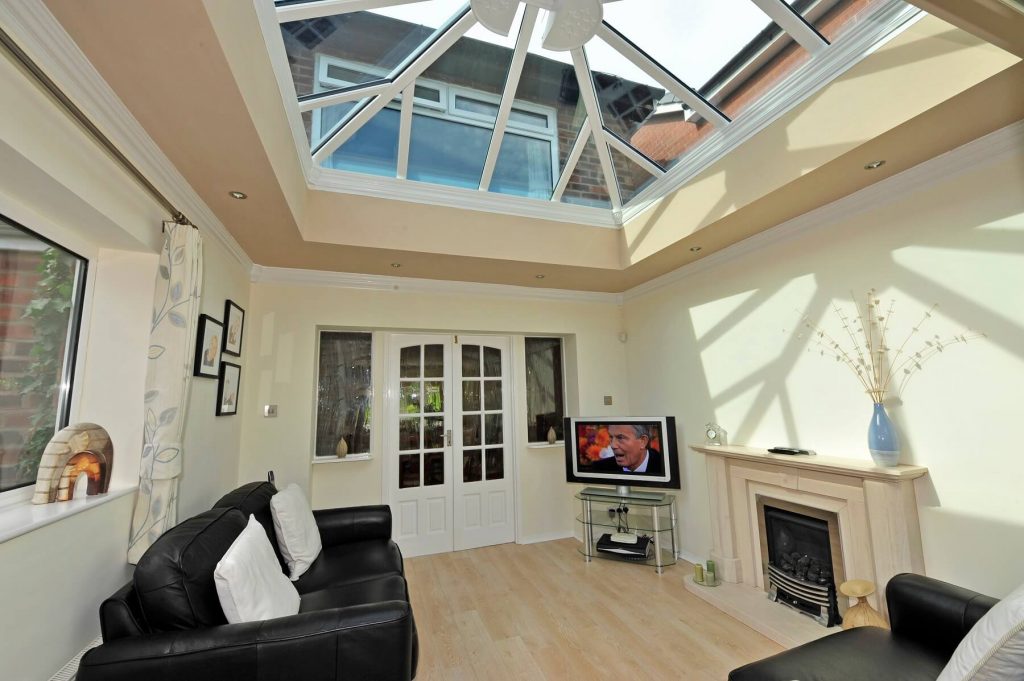 High-performance home improvements for Manchester homes in 2022
Do you know which home improvement trend will benefit your home in 2022? Let us help you decide! With our bespoke choices, Droylsden Glass will deliver the best quality and service for you and your home. Whether you choose new windows, doors, a glazed extension, a glass veranda, a canopy or a new porch, we have something for you.