Due to the current COVID-19 pandemic, many specialist double-glazing companies have made the difficult decision to close their showrooms. However, although our showroom is temporarily closed, it doesn't mean that you can't start planning for your home-improvement project. Indeed, with extra spare time available, it could be the perfect time to start! If your home needs some TLC, or maybe extra space, then our tops tips on post lockdown home improvement planning, could be perfect for you.
Give your home a thorough inspection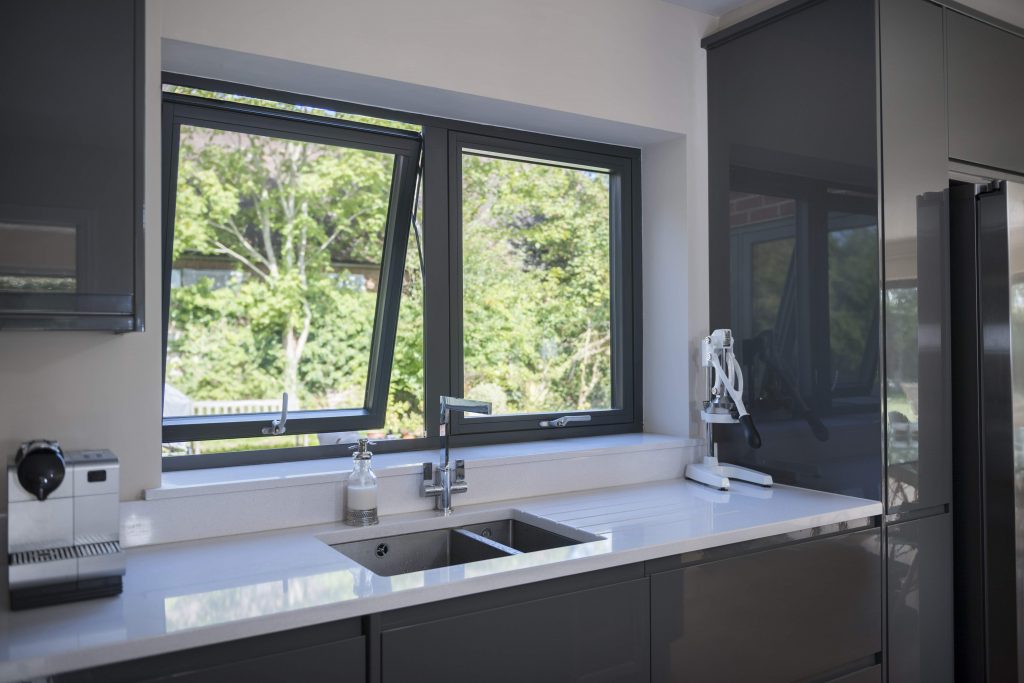 Whilst you have extra time on your hands, it is the ideal time to have a good look at your home. Where safe to do so, walk around the outside of your property and give it a thorough inspection. Check all windows open, shut and lock properly. Check that all seals are intact and there is no damage to the glazing. Likewise do the same for your entrance doors. Check that all doors fit snugly within their frame, and there are no visible gaps. Any ill-fitting windows and doors are potential entrance points for unwanted visitors. They also prevent your home from effectively keeping the warmth in and the cold out.
If you have a conservatory, inspect your roof from inside, and if you can from outside too. Are there any gaps where rain or cold weather can enter? Is the guttering and lead flashing firmly fixed? A poorly fitted roof, will allow the cold and damp to enter in winter, making it an unwelcoming space.
Don't forget to check your roofline too. Damaged soffits, fascias and guttering, can be entrance points for rain, which left untreated can lead to problems with damp.
Prioritise your home-improvement projects
After you have made a thorough inspection of your property, prioritise any work that requires immediate attention. Make security of your home, your family and your belongings your number one priority.  Replacement doors and windows, that are supremely energy efficient and secure, will give you invaluable peace of mind all year round. If your property is secure, but you are finding space at a premium, a conservatory or extension could be just what your home needs. However, if you fancy a change or want to spruce up your home, then enjoy the freedom of carefree planning.
Do your research whilst you have the time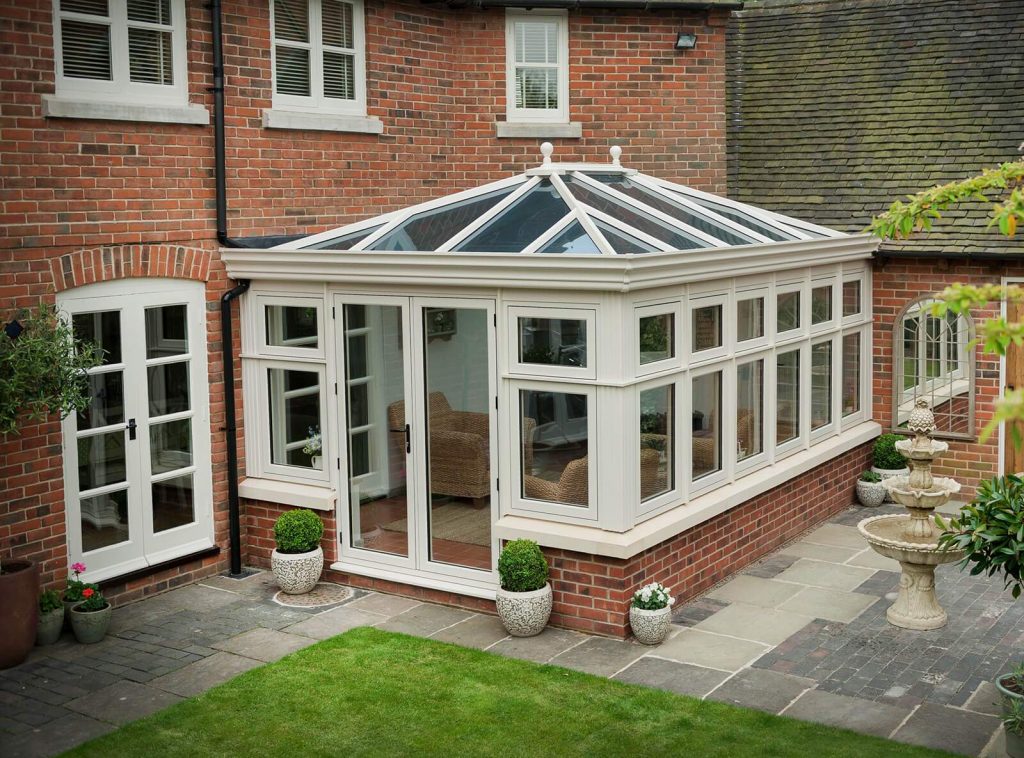 With the current lock down procedures in place, there really isn't an excuse not to do some research. Quite simply the more research you can do the better informed you will be. Take time to really explore our website and learn about our impressive range of home improvement products. From windows, doors and conservatories, through to porches, verandas and rooflines, we have the perfect solution for any project. However, if you're unsure what project you would like to do, and need inspiration, then our photo gallery and video library make the perfect starting point.
Equally importantly take time to find out about planning permission or building regulations you may need. The planning portal provides all the information you need to know, and even have interactive houses to help you!
Find out about finance options
There is much merit in the saying, "look after the pennies and the pounds will look after themselves". Indeed, with so many financial deals available, now really is the time to make the most of your money. Why take your money out of any savings accounts, when there are options to buy now and pay nothing until 2021, or even 5 years interest free credit? Doing research now, will certainly pay dividends in the future.
View their accreditations and customer feedback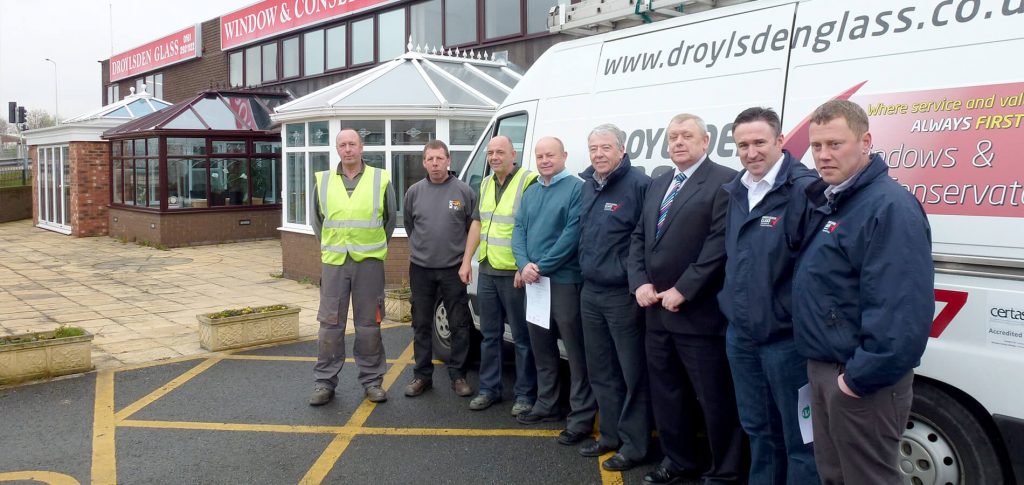 For your own peace of mind, it's vitally important to confirm that you're dealing with a nationally recognised accredited company. Choose a company that has a well established service history in your area, really focused on customer care. Take time to research their awards and accreditations. Droylsden Glass are proud to have CERTASS, CHAS, TrustMark and Checkatrade.com accreditation. This means all our work has been vetted to meet a high set of stringent stands. Meaning you can buy from us with total confidence.
Don't take our word on how good we are, take time to read our customer reviews too! The more stars we're given the better the customer satisfaction.
Start the ball rolling with an online quote
A practical way to prepare and plan for any home improvement project is to get an online quote. Getting a quote in advance of your project, will allow you to work out what you can afford. You might be pleasantly surprised. By getting a quote early, you will also be able to take advantage of any special promotions too. Our online quotes are free and come with no obligation to proceed. Even better they can be done from the comfort of your sofa!
It's simple to buy from Droylsden Glass
Our offices are temporarily closed, in line with government advice. However, normal business will resume as soon as it is safe to do so. We are still taking enquiries, so if you are wanting help with any home improvement solution, simply fill out our form, or call us on 0161 292 1122. One of our dedicated members of staff will respond as soon as possible. Whatever you decide to do, we hope you and your family keep safe.