When it comes to giving your home a heritage look, traditional sash windows are the perfect solution. Regularly found on period properties and country cottages, here at Droylsden Glass, we install versions of them that are built from high-quality uPVC. However, flush sash windows were originally built from timber. So, which are better, traditional timber sash windows or modern uPVC variants? Let's take a closer look and find out.
Do uPVC heritage windows look better than timber flush sash windows?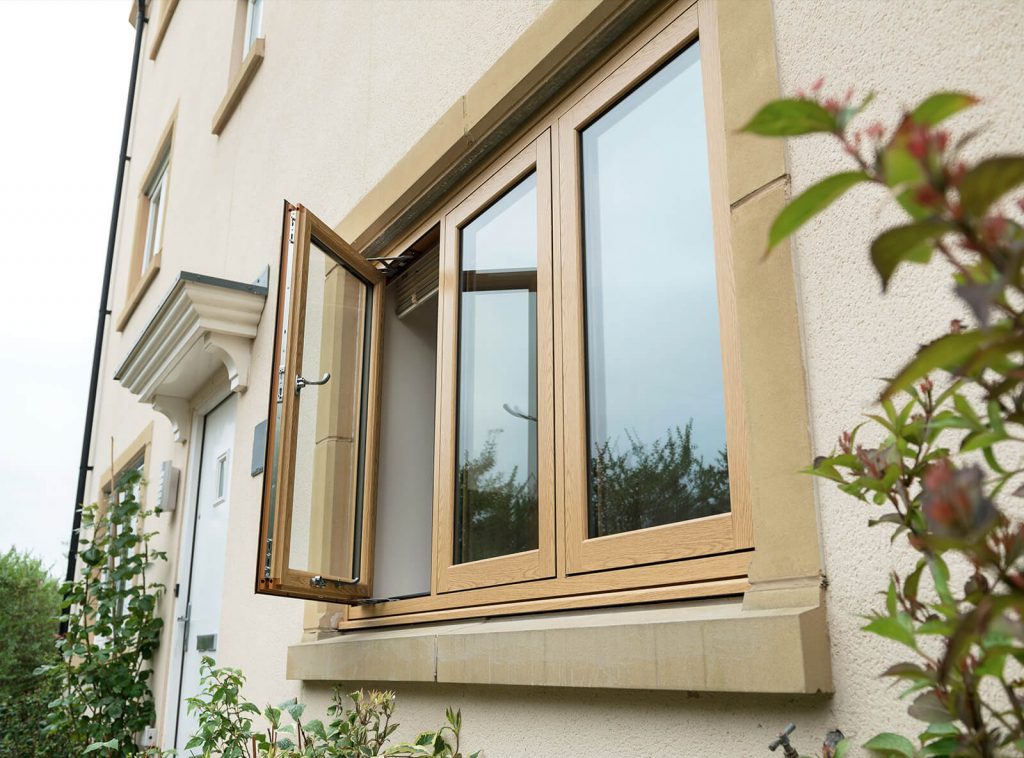 Some people might tell you that there is simply no substitute for the grained finish of actual timber. However, this is simply not true. A variety of woodgrain textures that look just as good as the real thing can be applied to uPVC frames.
But, it's not just the textures that can be replicated either. uPVC heritage sash windows are available in numerous timber shades like Irish Oak, English Oak and Rosewood.
But what about the corner joints?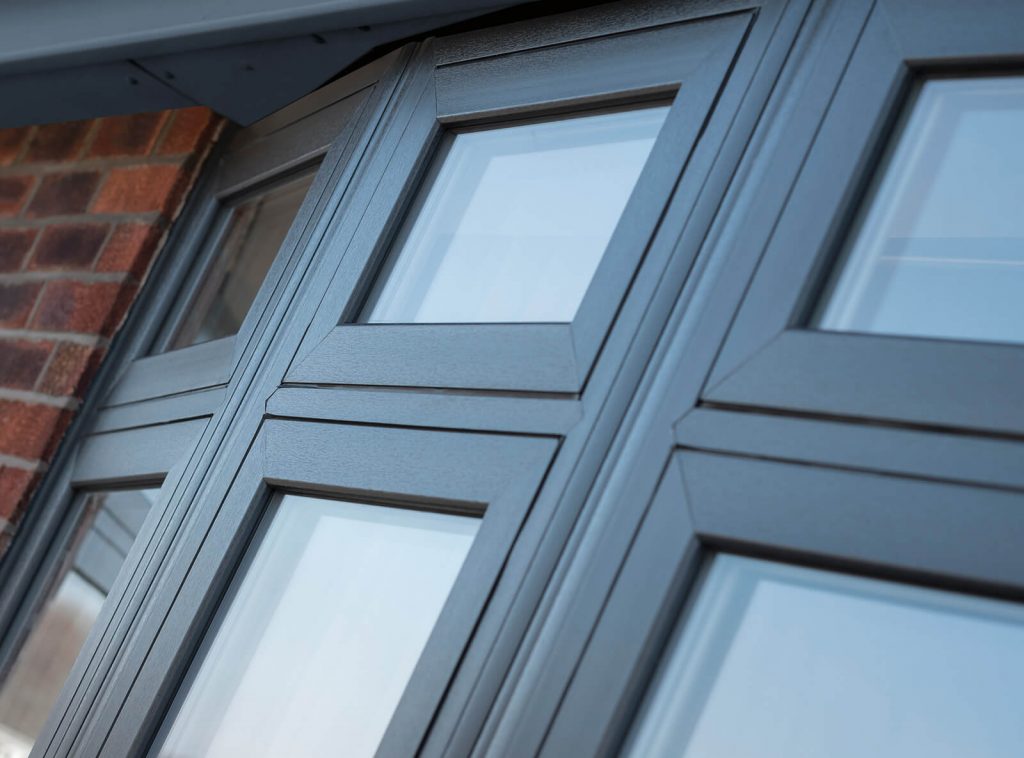 One of the defining characteristics of heritage sash windows is their smooth corner joints. In most cases, uPVC windows are unable to replicate these and they tend to have visible corner welds. However, thanks to graf weld technology, our Infinity uPVC flush sash windows feature the same seamless & smooth corner joints found on timber versions. Therefore, they look just as good in this aspect too.
And the window hardware?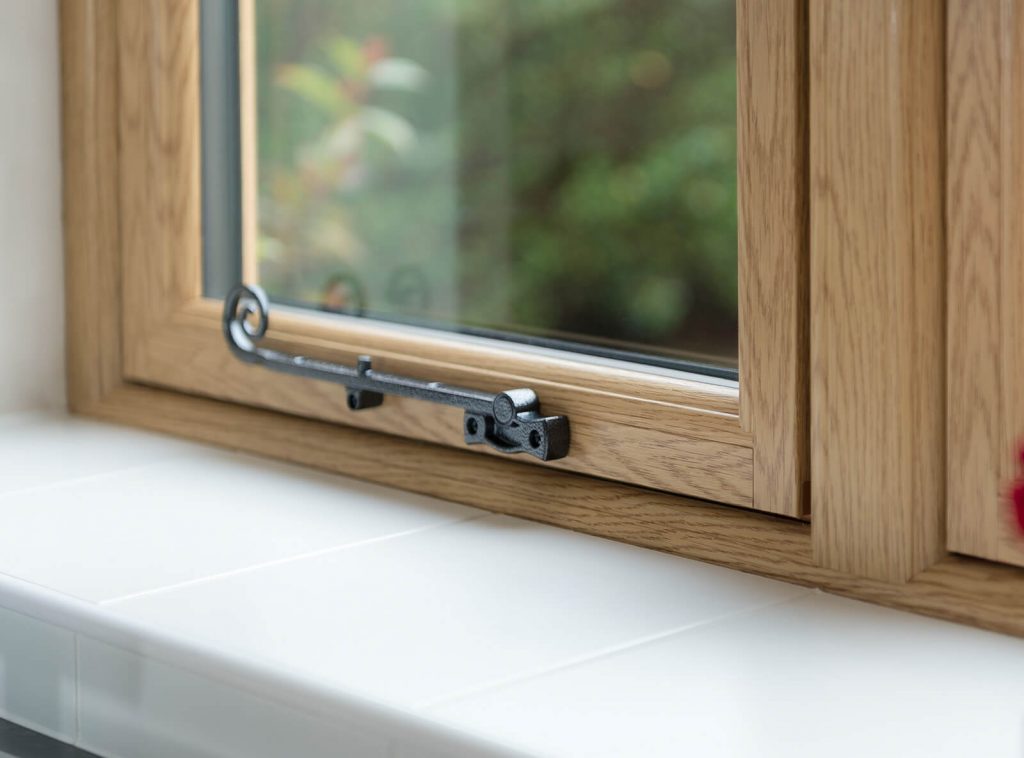 To achieve a truly authentic traditional sash window, you need to consider more than just the finish, the frame and the sashes. You need to think about window hardware too. Traditional ironmongery like peg stays, monkey tail or teardrop handles will complete the authentic sash window appearance. These can all be fitted upon our uPVC variants.
Is timber or uPVC easier to maintain?
In terms of maintenance, there is only one winner and that is uPVC. All uPVC ever needs is the occasional clean for it to look its best and for it to continue protecting your home. Timber, on the other hand, requires repainting periodically otherwise it will rot. For timber to look the best, it will also need sanding as well as cleaning.
Will traditional timber sash windows insulate my home better than uPVC sash windows?
Both timber and uPVC are naturally insulating materials. So, when either is combined with high-performance double or triple glazing, both keep heat in the home extremely well.
Despite their natural insulation qualities, however, not all uPVC and timber windows perform the same. For example, our uPVC flush windows can achieve a Window Energy Rating (WER) of 'A+', so they insulate the home better than most windows on the market. Therefore, they'll save you more on heating bills than most other windows. Plus, they'll keep your home a comfortable temperature all year too.
Which windows are the most secure?
For security, pretty much every window on the market today is fitted with multipoint locks. These secure a window at multiple points in the framework, making it exceedingly difficult to force entry by applying pressure to a particular point.
However, our traditional sash windows have a variety of additional security features in place. For example, they feature internal glazing beads so the glass is unable to be removed from the outside. In addition to this, they also have a useful night vent locking position. This allows you to ventilate your home at night with the window secured in position. Hinge guard protectors are an optional extra too.
What is the Sash of a Window?
Sashes are the moveable part of the window which allow you to open the window. Most of the time there will be two sashes on the window.
The sash holds the glass of the window and there will normally be a sash at the bottom and top of the window.
Are uPVC sash windows any good?
uPVC sash windows are a good choice because of their durability and simple to maintain.
uPVC sash windows are very affordable and come in a variety of colours. This means you can choose the style that is going to suit your home the best.
They can last for decades with minimal maintenance and are not vulnerable to rotting.
Who invented the sash window?
Robert Hooke is often credited with the invention of the sash window. However, there is not any conclusive evidence for this. There is a debate whether the sash window was invented in England or Holland first.
It is most likely that Sash windows were developed over time. There is evidence of possible descriptions of Sash windows in historical records way back in 1519.
Ham House in the south of Richmond in London has the oldest surviving example of sash windows which were installed in the 1670's.
Sash windows are prevalent in buildings constructed in the Victorian and Georgian eras. They were the most popular window choice for around 250 years.
Why are they called Sash windows?
The word Sash is used when describing the frame holding the glass in the window typically when the window frames slide.
The word Sash originates from the word chassis and changed in the 17th century. This makes sense as the sash holds the glass making it like the chassis of the window.
Looking to give your home a traditional makeover? Give Droylsden Glass a call on 0161 292 1122 and get a free quote for a set of our uPVC flush sash windows today. Or, if you'd prefer to speak to us online, send an email to info@droylsdenglass.co.uk.