Composite doors are entrance doors made from a combination of materials. The exterior of a composite door is made from either GRP (Glass Reinforced Plastic) or uPVC (unplasticised Polyvinyl Chloride). Both materials provide excellent weather proofing qualities and can be customised in terms of colour and design options.
The interior or core of a composite door is designed for strength, security and thermal performance. It can be made from Polyurethane foam, Carbon-fibre reinforced foam or solid timber. Each material will provide varying degrees of protection and insulation and the best option for you will depend on your expectations.
Composite doors: features and benefits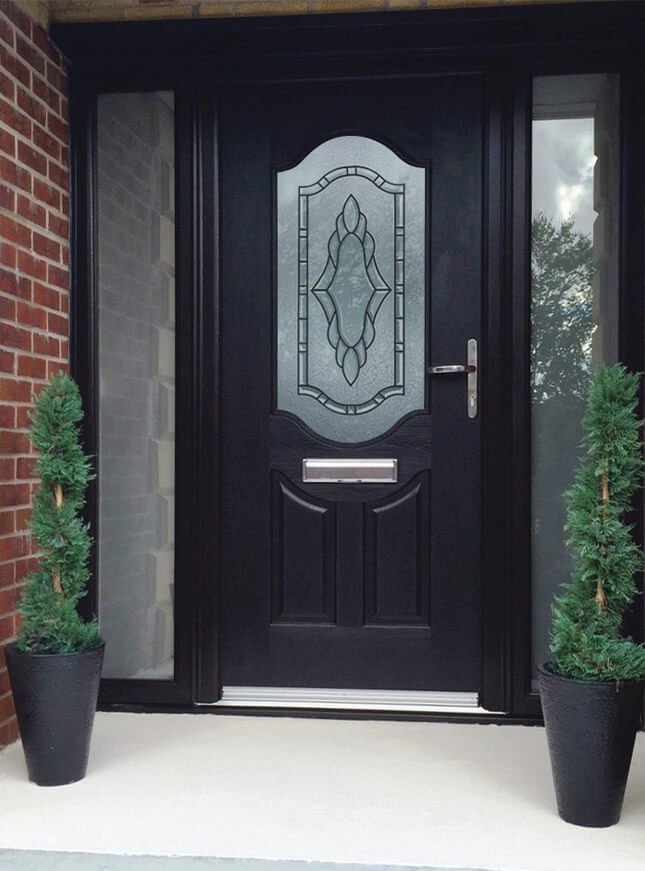 Composite doors are now one of the most popular entrance door options for UK homeowners. So, if you were wondering if they were any good, the answer is most certainly yes. Composite doors offer homeowners a wealth of features and benefits. Some of these include:
Enhanced exterior appearance – From the traditional to the contemporary, composite door designs will inject kerb appeal into any property. Choose from a selection of glass patterns for any glazed sections and add your choice of hardware to complete your composite door installation.
Extremely low maintenance levels – Both GRP and uPVC finished composite doors require virtually no maintenance. With only the occasional wipe down with warm soapy water they'll stay looking and performing like the day they were installed for many years.
Outstanding thermal performance – When you want to improve your home's heat retention capacity, a composite door is the perfect choice. With energy efficiency ratings of 'A' and above, you'll soon notice the difference in your home's interior temperature.
Great noise reduction capacity – As well as thermal insulation, composite doors provide great acoustic insulation. Their composite structure helps to block sound waves from penetrating the door's structure creating a much quieter home environment.
Extensive colour personalisation – From bold reds and blues to pastel greens, creams and realistic wood-effect tones, with a composite door, colour customisation is an attractive attribute for any homeowner.
Improved home protection – Composite doors provide outstanding protection against both forced entry attempts and harsh weather conditions. With multi-point locking as standard and integral weather proofing, composite doors will keep you safe and secure inside your home.
Composite doors from Droylsden Glass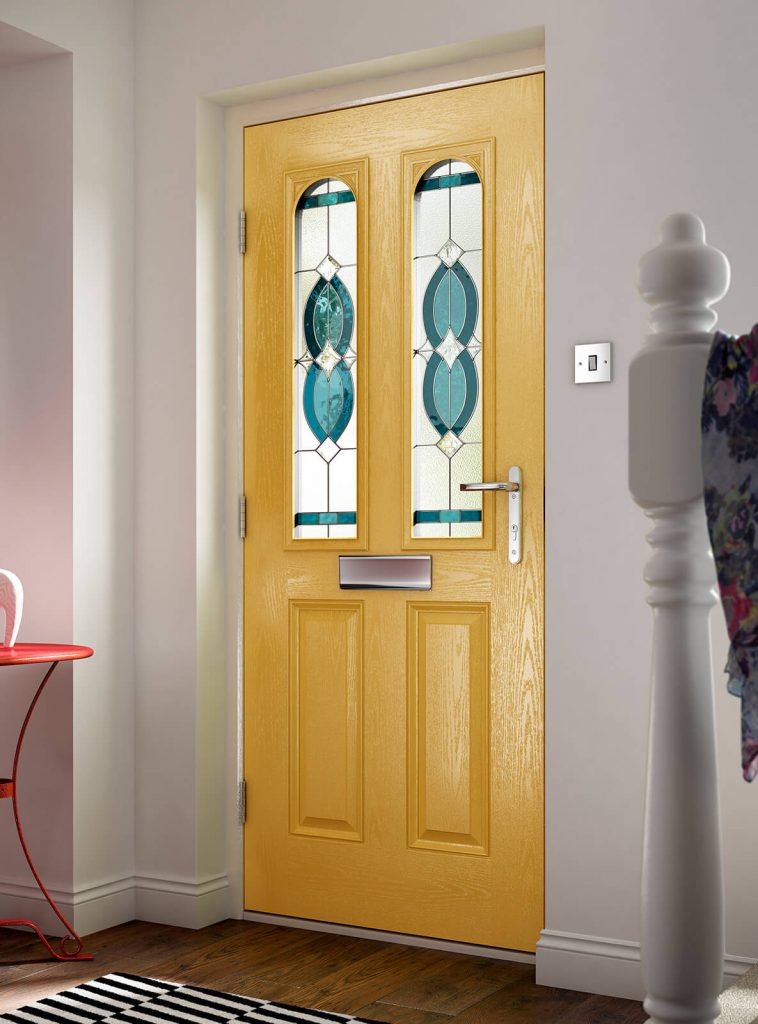 At Droylsden Glass, we offer all our customers a choice of three composite door models. We install high performing composite doors from Safeguard, Rockdoor and Solidor. Each model has its own unique qualities and characteristics. Have a browse of their dedicated product pages for more detailed information and product specifications.
If you're thinking about upgrading your home's entrance door and you'd like to find out more about our range of composite doors, get in touch today. Call us on 0161 292 1122 or send us a message online.