When it's time to replace your front door, you'll want to make the best decision for your home. Which material is best for a front door will depend on a variety of factors. You may want to improve the thermal performance of your home to create a warmer, more energy-efficient interior living area. Perhaps, boosting your property's security credentials is your priority. Or your focus may be to enhance your home's exterior appearance.
Whatever your reasons for replacing your front door, the ultimate decision will be highly influenced by personal preference. To help you to make a fully informed decision about your new entrance door, let's take a closer look at the options available for you.
uPVC entrance doors for Manchester homes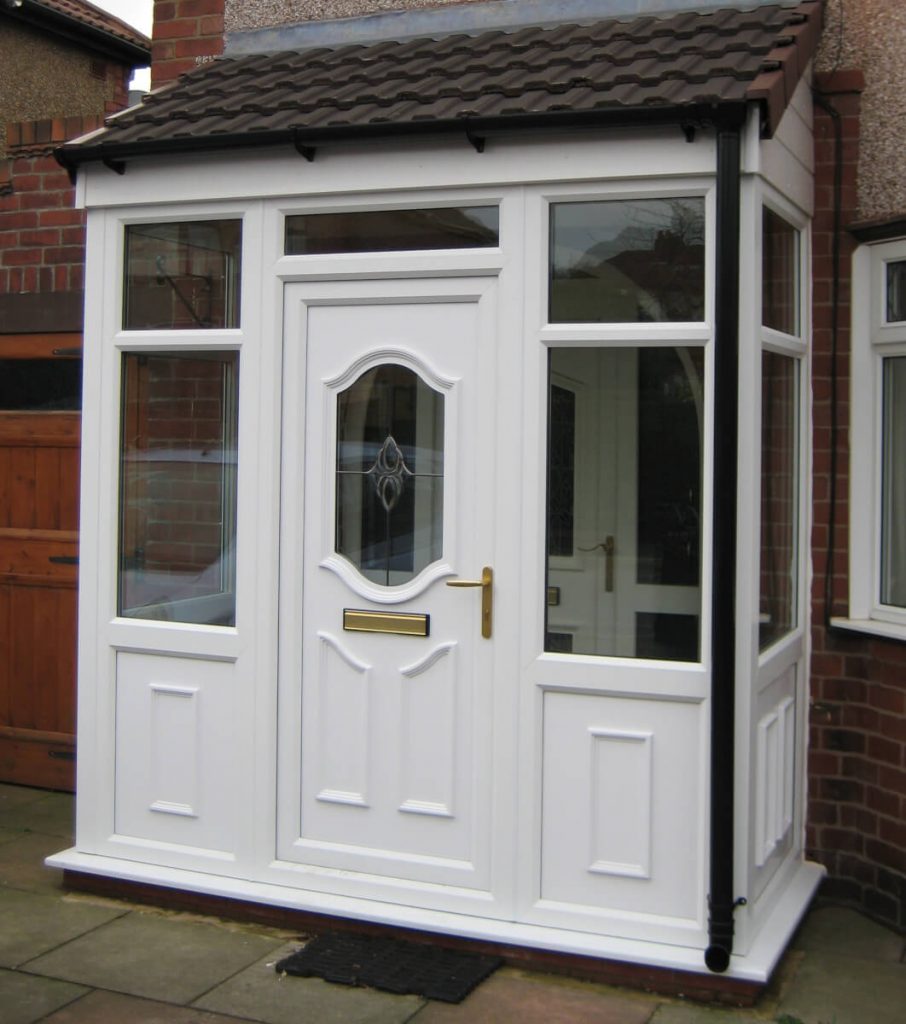 uPVC front doors are the most popular entrance door option for UK homeowners. They are available in an extensive range of styles and colours and can be customised with a selection of different hardware choices. Whether you live in a contemporary urban property or a more traditional rurally located home, uPVC front doors can be specified to meet your exact expectations.
When it comes to performance, uPVC front doors provide outstanding levels of both thermal insulation and security performance. They are constructed using a multi-chambered profile which is designed to trap heat inside a building and stop cold air from penetrating a house's interior. At Droylsden Glass, all our uPVC front doors can achieve an energy efficiency rating of 'A' or above to ensure that your home is kept warm and to help you make savings on reduced heating bills.
To ensure that your home's security is optimised, our uPVC front doors are fitted with multi-point locking systems as standard. They are PAS24 accredited for their superior security credentials and are also available with high-tech KUBU Smart Door locks.
Composite doors across Greater Manchester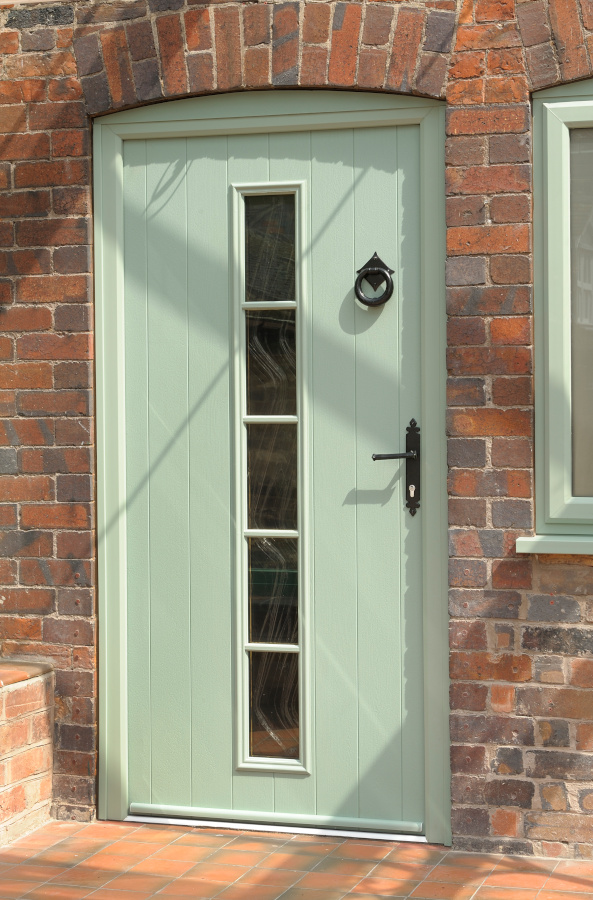 Composite doors are an increasingly popular entrance door choice for households across the country. They are regularly used in new build properties and are chosen for both residential and light commercial applications. Composite doors are so-called because they are made from a combination of several materials. Usually a GRP (Glass Reinforced Plastic) or uPVC exterior skin covers a polyurethane foam, carbon fibre reinforced foam or solid timber core. This combination of materials is used to improve both thermal performance and the strength and resistance of the door.
The core of a composite door is made from a material which provides excellent levels of insulation. Certain high specification composite doors can achieve A++ levels of energy efficiency to help maximise a home's heat retention capacity. The exterior of a composite door is extremely weather resistant and won't deteriorate, fade or become discoloured, even in the severest weather conditions.
Our composite doors all feature multi-point locking systems as standard. They will repel even the most sustained attempts at forced entry to give you peace of mind that your home is protected. The multi-point locking system is combined with an Ultion lock cylinder which provides superb levels of security protection for your property. Composite doors are available in a wide selection of colours, including several realistic wood grain effect finishes. Whatever your tastes and the style of your home, there's sure to be the perfect composite door for you.
Composite vs uPVC front doors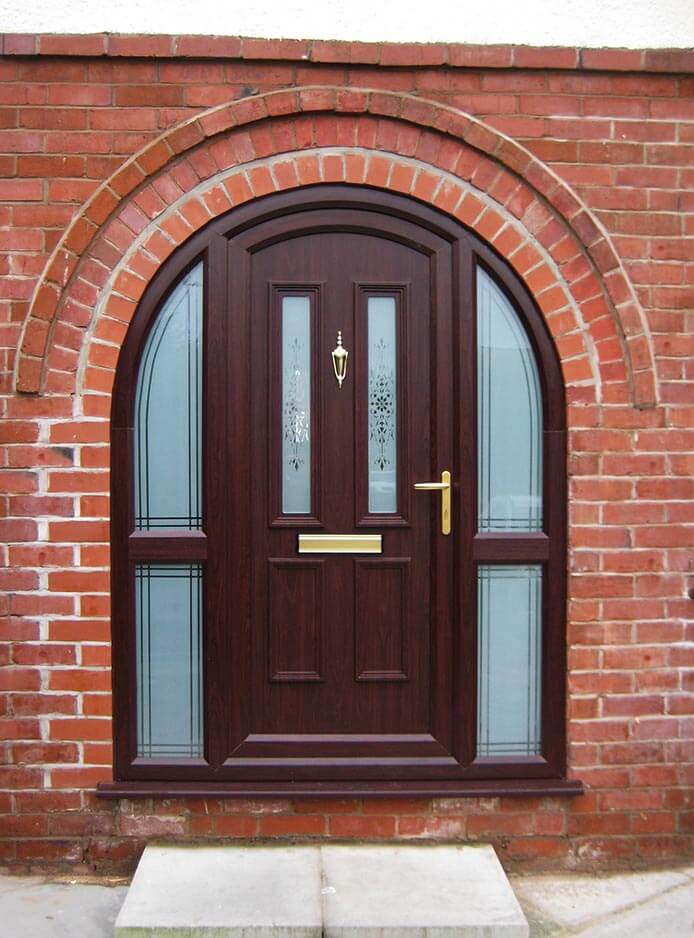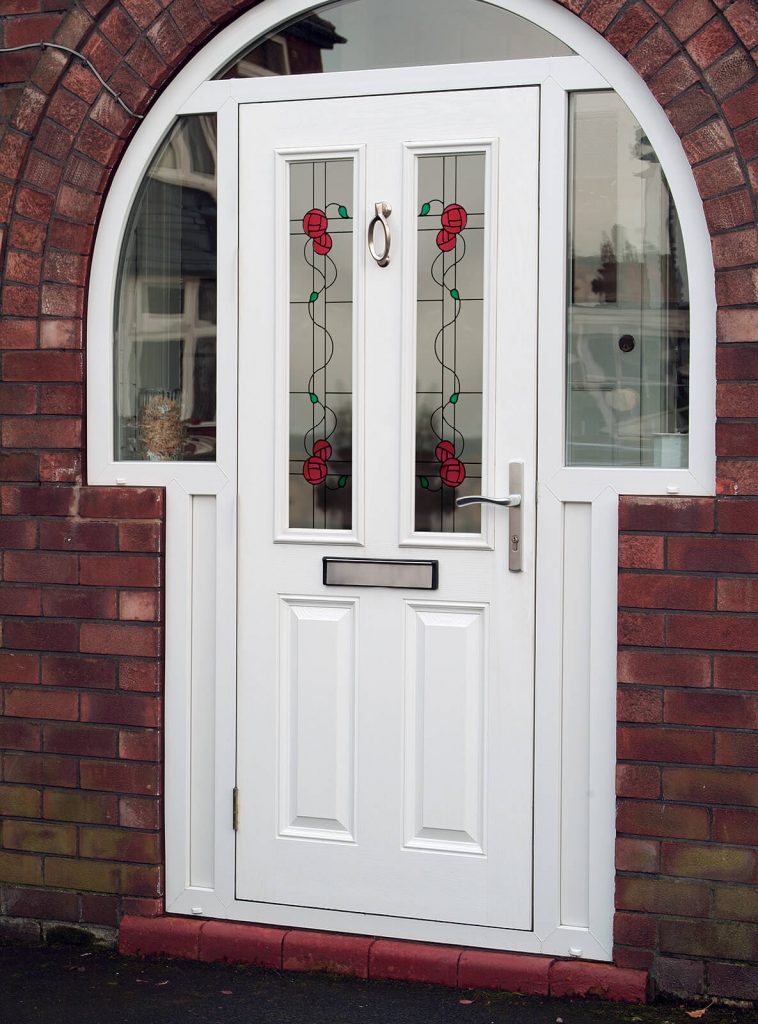 Both composite doors and uPVC front and back doors will improve your home. In terms of overall performance, composite doors offer better levels of thermal efficiency and are the more secure option. uPVC front doors, on the other hand, are the more cost-effective choice and are available in an extensive range of styles and are easily customisable.
When you want the most premium entrance door for your home, then a composite door is the door for you. If your priority is brightening up your home exterior and improving security and energy efficiency, a uPVC front door is an excellent option.
If you're still undecided as to which front door option is the best for your home, contact Droylsden Glass today. For more information about our entrance doors options or any of our products or services call 0161 292 1122 or send us a message online.
Alternatively, you can come along to our stylish showroom in Audenshaw. You'll receive a warm welcome from our knowledgeable team who'll be happy to answer any product or installation related questions you may have. You can also try out our different products and get a feel for which front door material is the best for you.