Adding a conservatory to your Greater Manchester home is one of the best decisions you can make. With a range of design options available, you can extend your home in a unique way, adding more living space whilst potentially bolstering your home's value. But should you choose uPVC or aluminium for your conservatory's material? As we offer both here at Droylsden Glass, we have taken a closer look at them to help you decide:
uPVC conservatories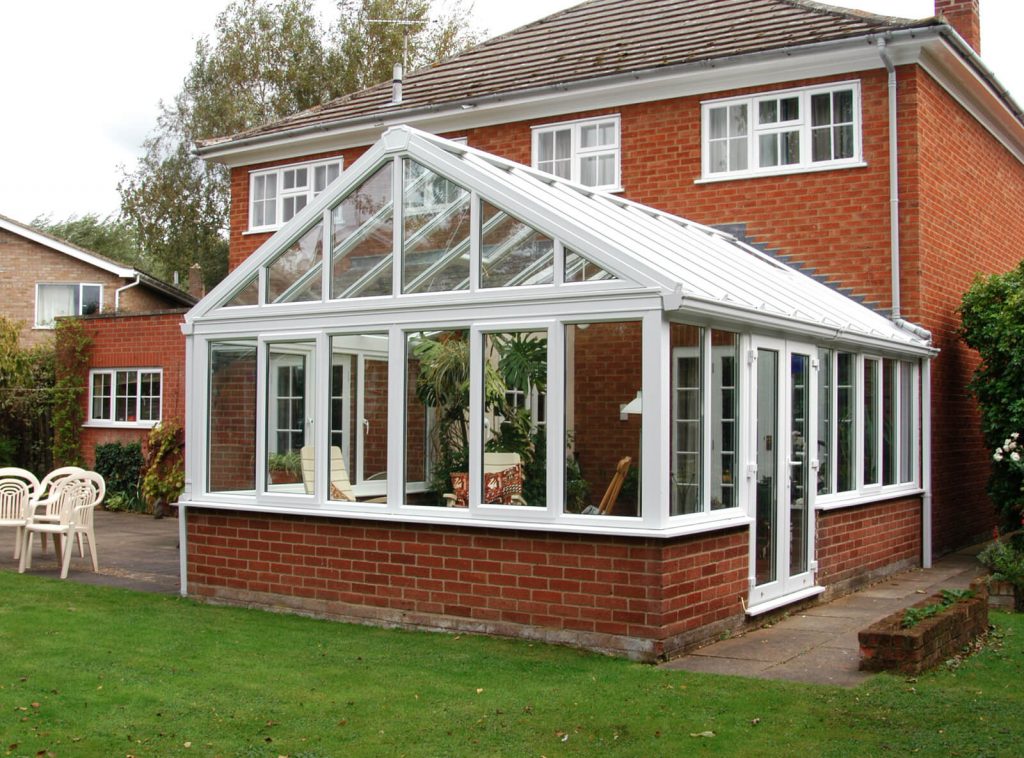 Having been around for years, uPVC conservatories are loved by homeowners across the UK. They have many practical qualities:
uPVC has natural insulation properties, whilst uPVC frames have been fitted with several heat-trapping chambers. Combining these qualities with the latest glazing technologies, plenty of heat is retained in a uPVC conservatory, helping them stay warm and cosy.
uPVC can be coated in a huge range of colours, smooth, textured and woodgrain finishes. The latter is great if you would like to create a conservatory that looks like it's built from timber. Plus, you can choose to have a different finish for the inside and outside parts of the framing, matching the conservatory to different parts of your home.
Highly durable, uPVC resists warping, chipping and discolouration, and can last for as long as 35 years. Therefore, keeping a conservatory weatherproof and looking good for years to come.
It is also super easy to clean, so maintenance times are low.
uPVC is easier to manufacture than aluminium, which means its more cost-effective.
Aluminium conservatories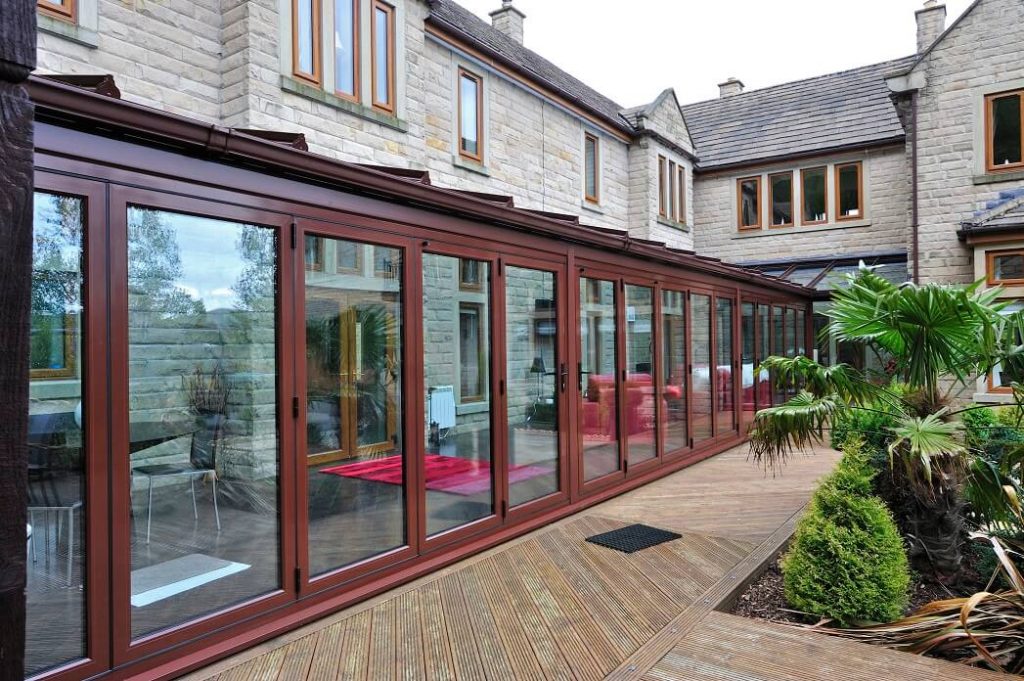 Aluminium conservatories are a more recent addition to the conservatory market. They boast of modern design techniques and a host of excellent features:
Aluminium has one of the best strength to weight ratios, so aluminium frames can be built slimmer whilst still offering excellent support. This results in streamlined conservatory designs with lots of glass, meaning bright conservatories and clearer outside views.
As aluminium frames have polyamide thermal breaks, which actively reduce heat transfer, fitted between them, they do a great job at keeping the interior of a conservatory warm.
Thanks to an anti-corrosive layer, aluminium will not rust. It's also immensely durable, lasting for up to 40 years, and with virtually no maintenance too.
We can apply the full RAL colour range via powder coating to aluminium frames. Choose from smooth and textured finishes, creating your desired look with ease.
Extend your Greater Manchester home with Droylsden Glass
Were you able to decide whether a uPVC or aluminium conservatory was right for your home?  However, if you didn't feel either option was right for you, we also install bespoke orangeries and glazed extensions. For more information, give us a call on 0161 292 1122 or contact us online.
Related to this post: Do you need planning permission for conservatories?