You may have heard about the new Green Scheme being implemented across England. If you haven't heard about this, or you have and you want to know more, we're here to talk you through exactly what it is.
Chancellor Rishi Sunak has outlined plans which will see the Government put aside £2 billion for green home upgrades as part of the Future Homes Standards initiative that aims to see England become net carbon zero by 2050.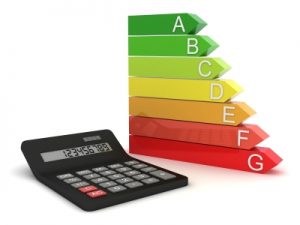 The Green Scheme is said to help homeowners make energy-saving home improvements and find the best way to pay for them. The scheme aims to upgrade around 600,000 homes across England.
Homeowners could receive home improvement vouchers up to £5,000. In order to obtain a voucher, homeowners will have to make an online application detailing the energy efficiency measures they wish to carry out.
The measures included in the scheme will be separated into two categories; primary and secondary. In order to qualify for the scheme, homeowners must install at least one measure from the primary category.
The primary category includes;
Insulation, such as loft, cavity wall, or under-floor insulation.
Low carbon heating, such as air source heat pumps, ground-source heat pumps or solar thermal.
The secondary grant measures will include;
Double or triple glazing, but only when replacing single glazing.
Energy-efficient doors, but only where replacing doors installed before 2002.
Draught proofing
Heating controls and insulation, such as thermostats and smart heating controls.
It's important to note that vouchers for the secondary measures will be capped at the same amount provided for primary measure work carried out. If you claim £1,500 for insulation then you will receive a maximum of 1,500 towards the secondary measure you apply to have carried out.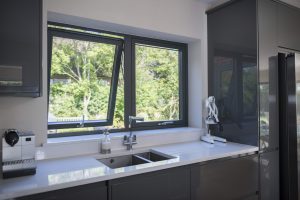 As award-winning window installers, we feel it's our duty to reiterate a few points and provide clarity on this scheme, particularly if you're thinking about using it to replace your windows. Homeowners can only use the green scheme vouchers to apply for double or triple glazing if they currently have single glazed windows. Statistics show that only around 5% of England's homes have single glazing. This could mean that if you are holding off until September in hopes of having the cost covered by the scheme, it is unlikely your home will be eligible.
It's also worth remembering that, even if your home does have single glazing, you're only eligible to apply for double or triple glazed windows if your home would benefit from a measure in the primary category. If it doesn't, the cost to replace your windows will not be covered by the scheme.
Here to Help
If you've been considering replacing your windows under the green scheme and you're now doubting your eligibility, we are here to help. If you have any questions, either about the Green Scheme or about any of our products and services, we would love you to get in touch. We are proud to offer a number of solutions that could fit your specific needs, so don't delay contacting us and discovering what we could offer today.