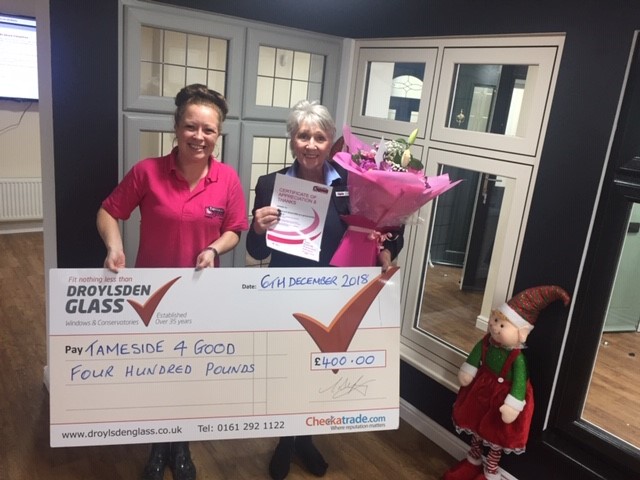 As we operate throughout Oldham & Tameside, we've provided home-improvement solutions to the area for over 35 years. We're extremely thankful for the custom the area has provided us with during that time. After all, if they didn't employ our services, we wouldn't be able to remain in business. However, as a way of giving something back to the area, we've taken steps to increase our corporate social responsibility.
What is Corporate Social Responsibility?
The definition of this term is very broad, however it can generally be defined as a movement that aims to encourage companies to be more aware of the impact their business has upon society. It covers a variety of areas including but not limited to human rights, health & safety and working conditions. Regardless of which area is covered, its purpose is to drive change towards sustainability.
As part of our aim to increase our corporate social responsibility, we've partnered up with Tameside 4 Good, a local charity.
Tameside 4 Good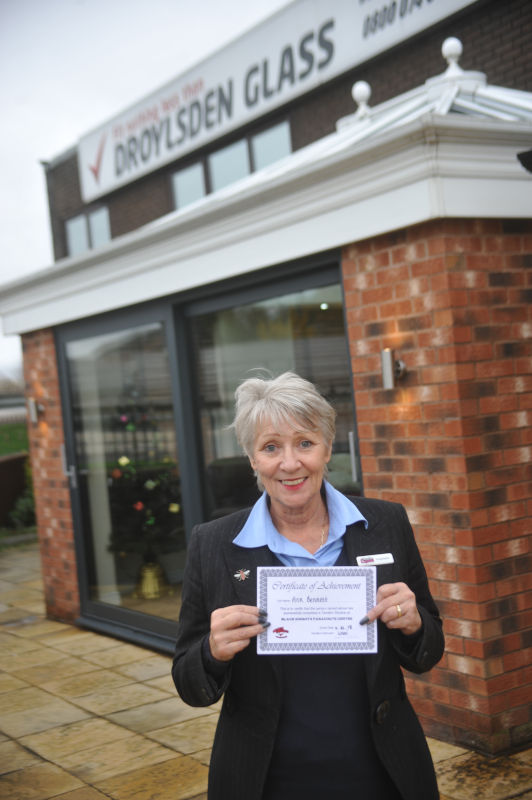 Tameside 4 Good supports a variety of causes in the Oldham & Tameside areas with grants. The project aims to connect businesses and individuals with these causes so skills, money and resources can be directed to the areas they are needed most. Over the last 5 years, the project has funded almost 90 community projects and distributed £150,000.
As part of our ongoing support to the charity, we donate £1 for every project we work on. We've held a charity golf day to raise money for them, and in recent years we've undertaken a variety of different methods for raising money.
For example, In October 2018, Ann Bennett, our daredevil receptionist, managed to raise £450 with a skydive. However, this isn't the only time Ann has performed a challenge for the charity; in October 2017, Ann and Kevin Thackeray, the managing director here at Droylsden Glass, undertook a Fire Walk, raising another £337. As a result of her commitment to the charity, Ann has been awarded the esteemed position of Ambassador for Tameside 4 Good.
We plan to provide continued support to the charity for years to come and have other fundraising ideas planned for 2019. So be sure to keep an eye out for them across our website or on our Twitter & Facebook accounts. Or if you'd like to get involved yourself, follow the link here for information on the charity's upcoming events.
Droylsden Glass is a specialist double glazing installer founded in 1982. For more information on our products and services, call us on 0161 292 1122. Alternatively, why not head on down to our Audenshaw showroom and speak to a member of our friendly team in person.