Today an orangery is a type of glazed extension which usually features a lantern roof and has more brickwork than a conservatory.  Orangeries are an excellent extension option when you want to combine the natural light intake capacity of a fully glazed conservatory with the more permanent feel of a traditional brick-built extension.  Orangeries create a convenient extra living space which can be used for anything from an extended dining or living area to a homeworking area or games room.  Their original use, however, was completely different.
The origins of the orangery
Orangeries were originally used in the 17th century by rich landowners and aristocracy to house orange trees for protection during the winter.  The first orangeries were built in Renaissance Italy and were often seen as a symbol of wealth and status.  Their popularity soon spread to Northern Europe where they became particularly popular in The Netherlands and England.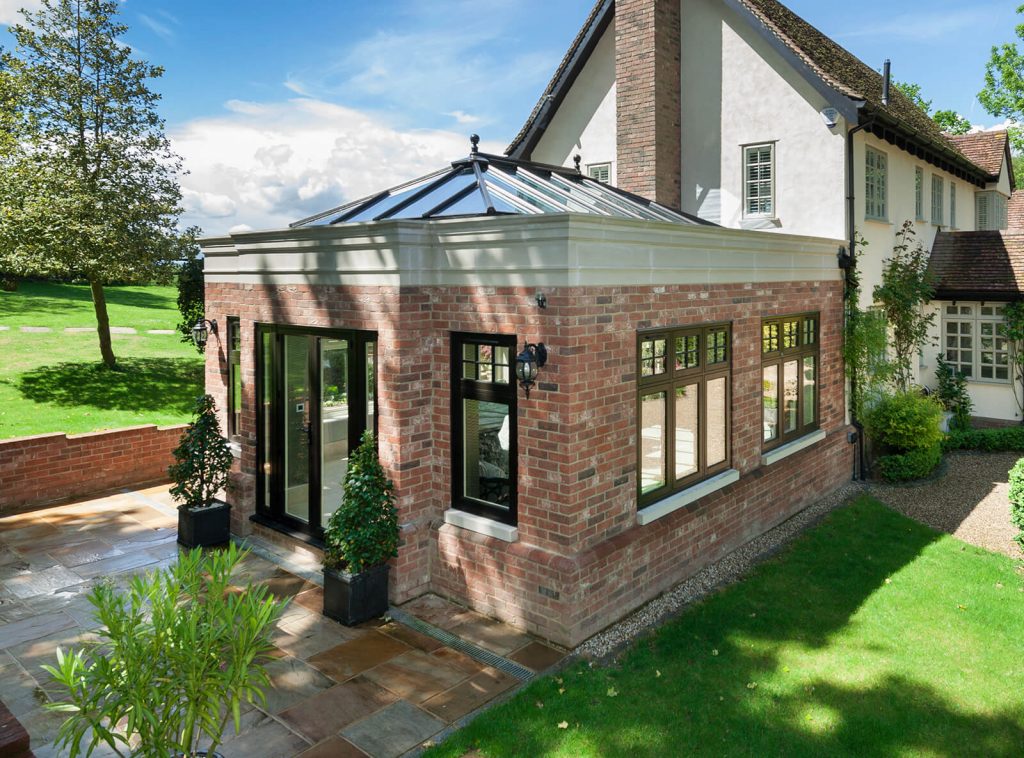 Orangeries were often built facing south to maximise the daily hours of sunshine.  As technology developed, larger expanses of glass were available to create the wall of light effect we see in glazed extensions today.  Initially, many orangeries had slate roofs which were replaced in the early 19th century with the glazed lantern roof style which is used today.
Benefits of a modern orangery
If you're planning to extend your home, an orangery is an excellent choice.  At Droylsden Glass, we install high performing orangeries bespoke designed to meet your exact specifications.  When you choose an orangery from Droylsden Glass, you get:
An energy efficient home extension
The option to add lighting or speakers into the interior's perimeter ceiling
Choice of a variety of frame colours to match your home's aesthetic
Selection of brickwork options to complement your existing property
A year-round extended living space
Your choice of matching entrance doors and windows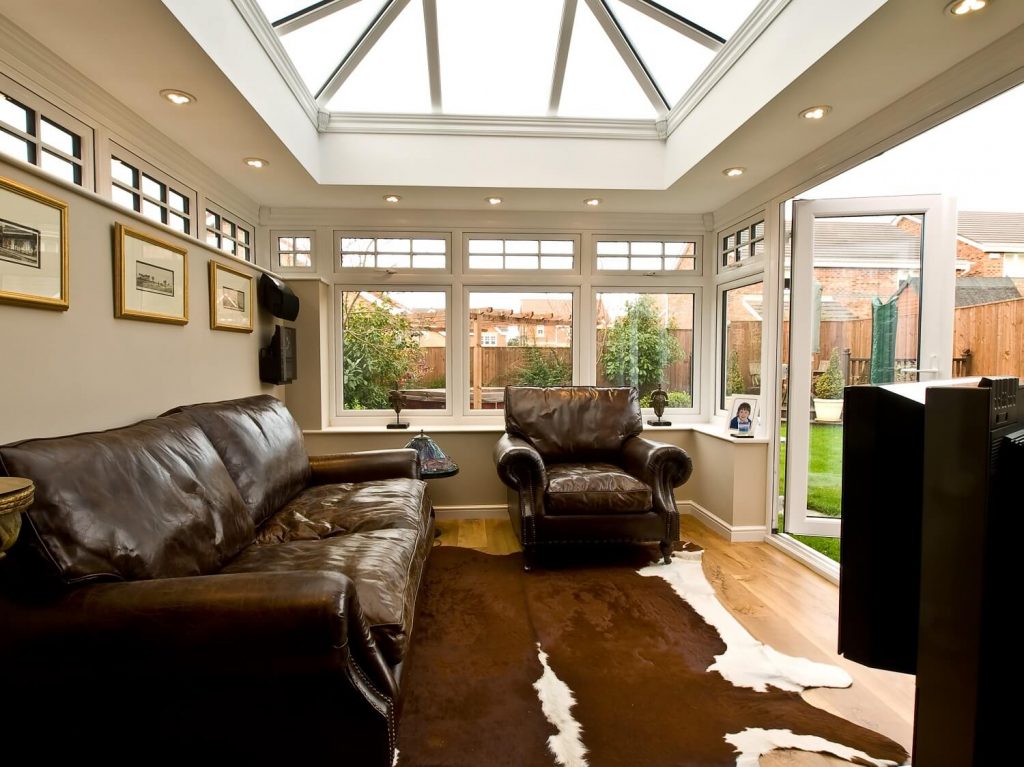 An orangery is an excellent addition to any home.  No matter what you want to use the extra living space for, it's a great investment which will add significant value to your property's market value.
If you'd like to find out more about orangeries from Droylsden Glass, get in touch today.  Give us a call on 0161 292 1122 or contact us online.