A recent commercial installation for us involved a visit to the local primary school, Denton West End, to provide quality construction works of a new build reception area.
Competitive pricing and experience working in a school environment
Over the last 15 years, we have worked with Denton West End Primary school with this project being number 33 for us at the school. Due to our expertise and experience working with in a school environment and ability to work within the budget described, we proudly worked to deliver a new build reception area.
"We use Droylsden Glass because we know we can always rely on them to do a first-class job."
Denton West End primary advised us the condition of the school was getting tired, run-down, and needed updating. Primarily focused on improving energy efficiency and security across the board, keeping maintenance low and staying within the school budget were also crucial considerations.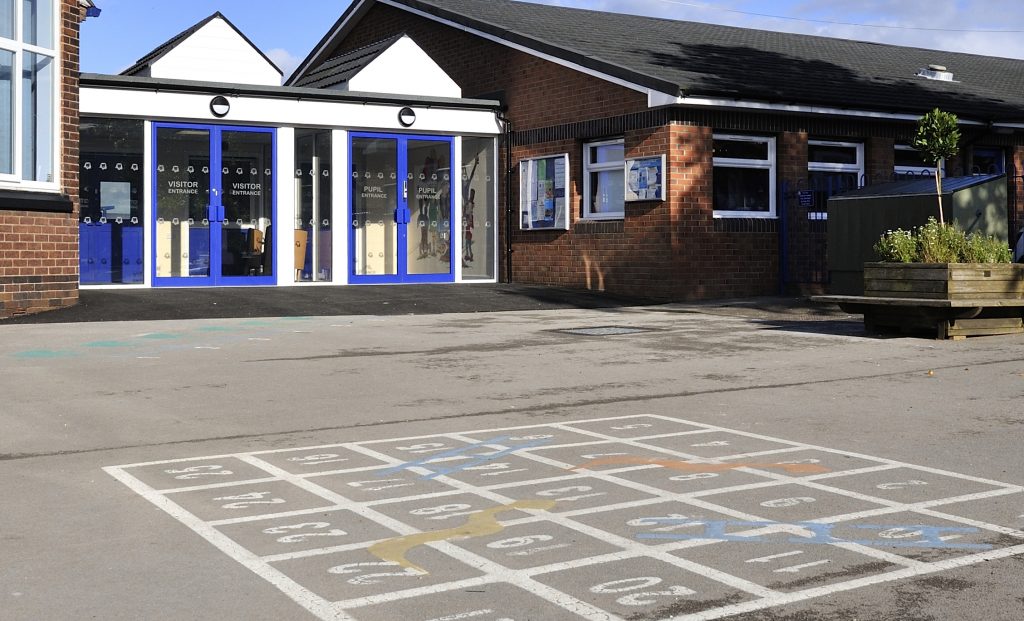 A rated white uPVC double glazed windows for schools
To improve the buildings energy efficiency, we fitted naturally insulating white uPVC double glazed windows from the Liniar range. Combined with A rated, low E laminated glazing throughout, aluminium doors, a secure, direct access route for pupils, teachers, and visitors to the school is guaranteed.
Blue aluminium doors to reflect the school logo
We used a bespoke spray finish to match the new aluminium doors and school logo using RAL5017 blue. This regal shade replicates the existing school logo, resulting in a better-looking frontage that retains the school's original character.
Staying in keeping with the school's colour theme, we also focused on keeping the school as accessible as possible with low threshold entrance ways, minimising the risk of trips and falls for all who visit Denton West End primary.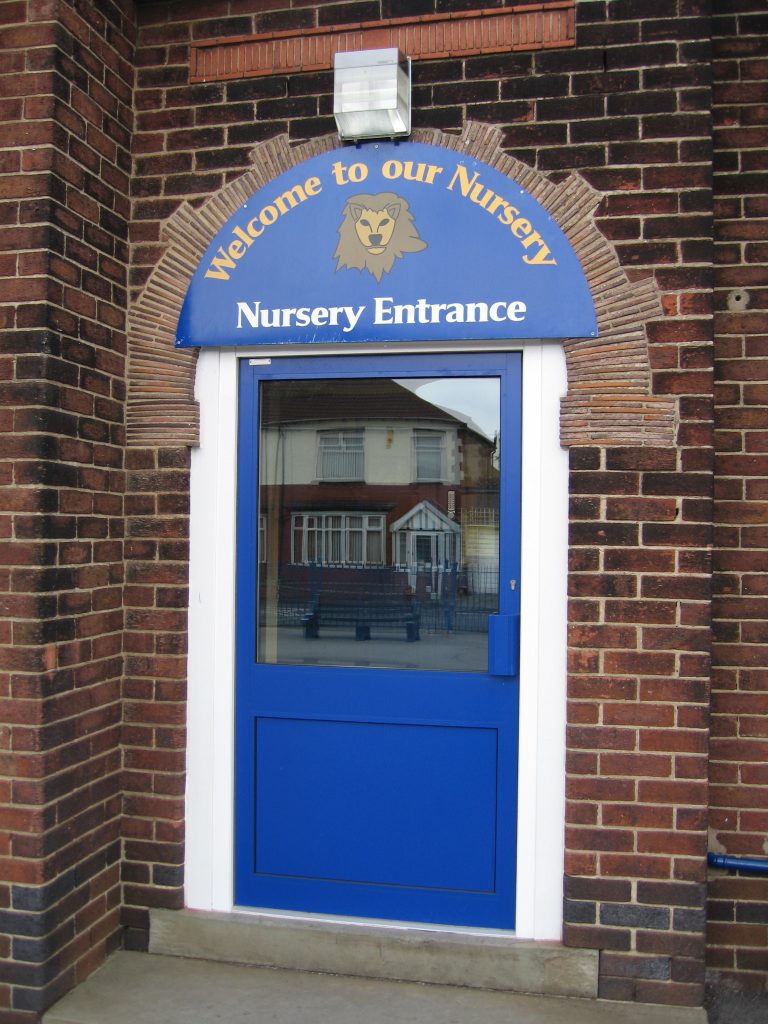 "Droylsden Glass are brilliant, I would have no hesitation in recommending them to anyone."
Keeping children and teachers safe with anti-finger trap door stile and emergency exit panic bar
Safety was at the forefront of our minds, so to keep all students safe we installed special stiles in the door hinges. Hinge stiles prevent small fingers becoming trapped to avoid any accidents. We also installed an emergency exit panic bar for extra peace of mind. Commonly used in public spaces, such as schools, in case of emergency, everyone can get out of the building calmly and safely.
Are you looking for commercial property improvements? We have a wide portfolio of commercial properties you can look through to inspire you for your next project. Call us and speak with one of our knowledgeable team on 0161 292 1122 or contact us online to learn more.