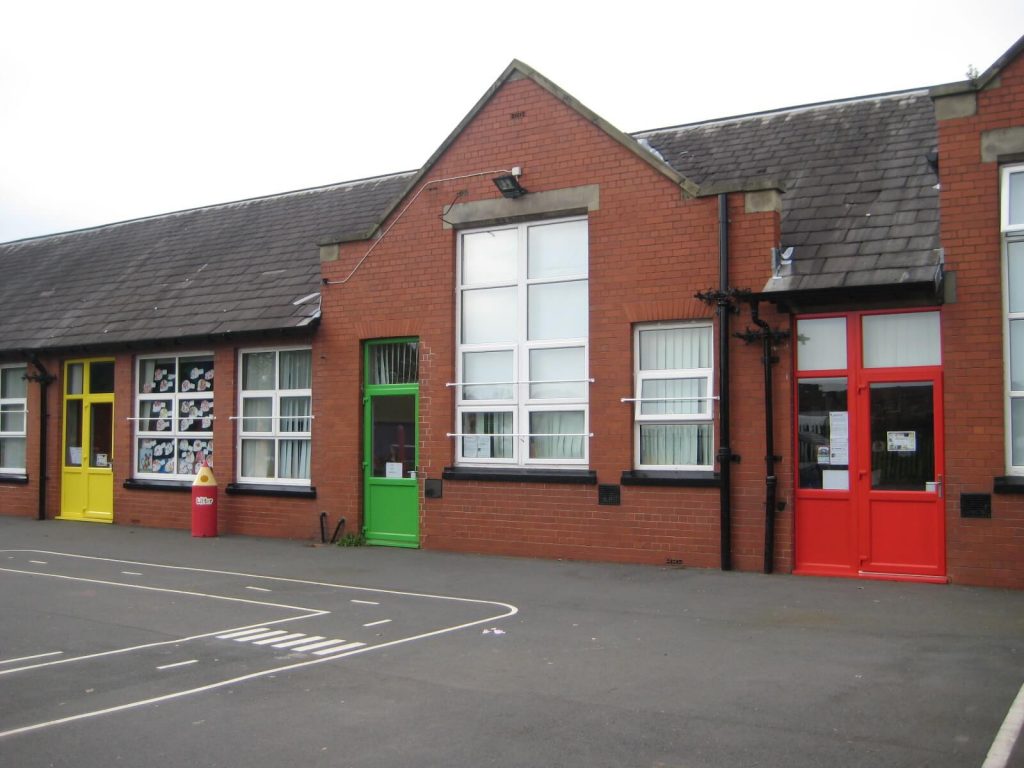 Here at Droylsden Glass, we are no strangers to commercial installation work, having worked on everything from schools and hospitals to new build developments. However, a recent commercial job saw us take a short drive across Greater Manchester to Higher Failsworth Primary School in Failsworth for a refurbishment project.
Tired doors in need of contemporising
The 6 doors leading to the nursery/primary play area at Higher Failsworth Primary School were very tired and in need of a facelift. However, it was also important for the replacement doors to be energy-efficient and secure. Spire Construction, the contractor in charge of renovating the school, had worked with us numerous times in the past. So, they knew we had the right products for the job and the expertise to install them to a high standard.
A warm, energy-efficient school thanks to uPVC doors and 'A' rated double glazing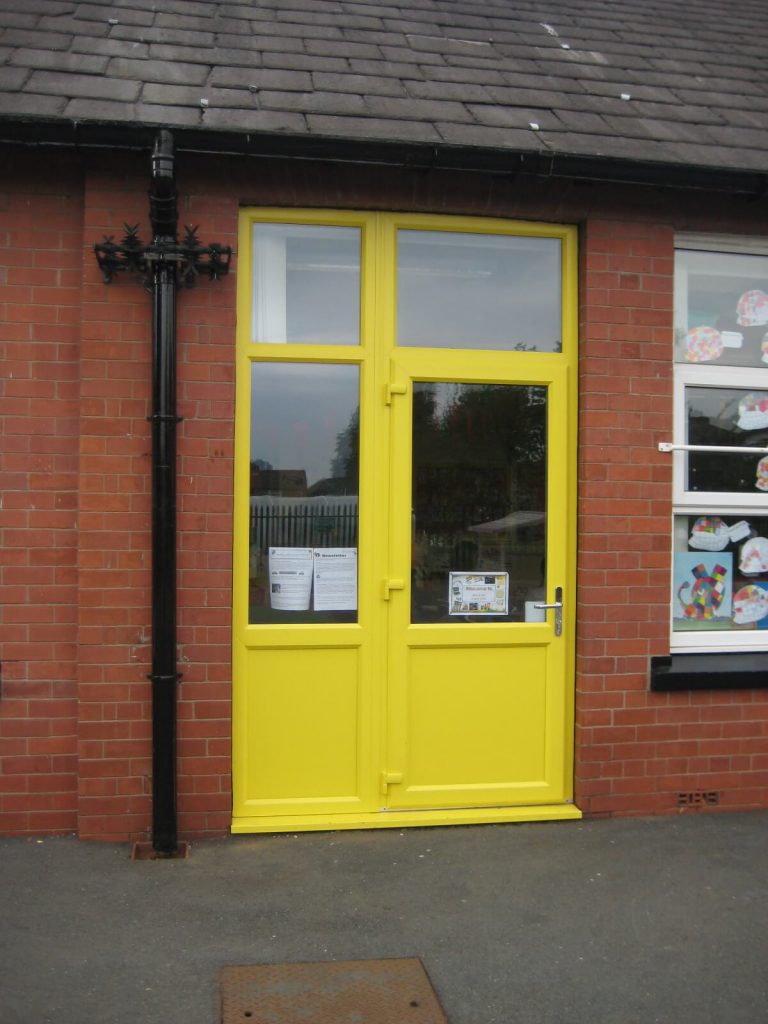 To provide the school with the solid thermal performance they were looking for, we replaced the old doors with naturally insulating uPVC ones. We also fitted these doors with 'A' rated toughened double glazing. This improved thermal performance further and ensured the school premises can remain a comfortable temperature throughout the year.
Toughened glass and low thresholds for security and safety
However, the use of toughened glass also helped to keep the school secure. Toughened glass is roughly 6 times harder to break than the standard equivalent. So, it will not break if any students accidentally run into it or if someone tries to smash it to force entry. For fire safety, the doors also came equipped with low aluminium thresholds to prevent tripping and emergency panic bars, which allow for them to be opened quickly.
A visual guide for the students with the use of colour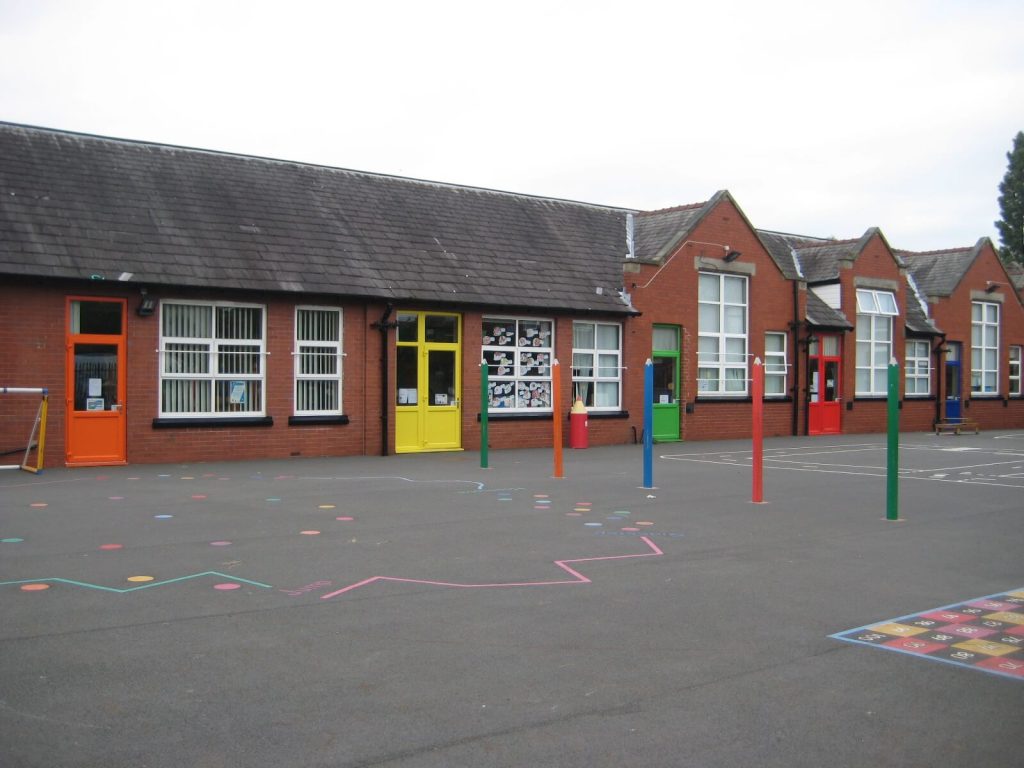 To make it easier for the school children to identify each classroom, Higher Failsworth Primary School wanted each door to be coloured differently. However, the uPVC doors needed spraying in the colours they requested, so we got in touch with Direct Colour in Flintshire to apply some high-quality, durable coatings to them. Now, it is super easy for the students to determine which room they need to go in for lessons.
Door finger guards to stop any injuries
With lots of young school children using the doors daily, there was a considerable risk of fingers getting trapped in one of them. However, not after we fitted Fingershield door finger guards to each door. These cover the opening between the door and the hinge when the door is open, so the students can use them safely whenever they go to and from the nursery area.
Far from a failure in Failsworth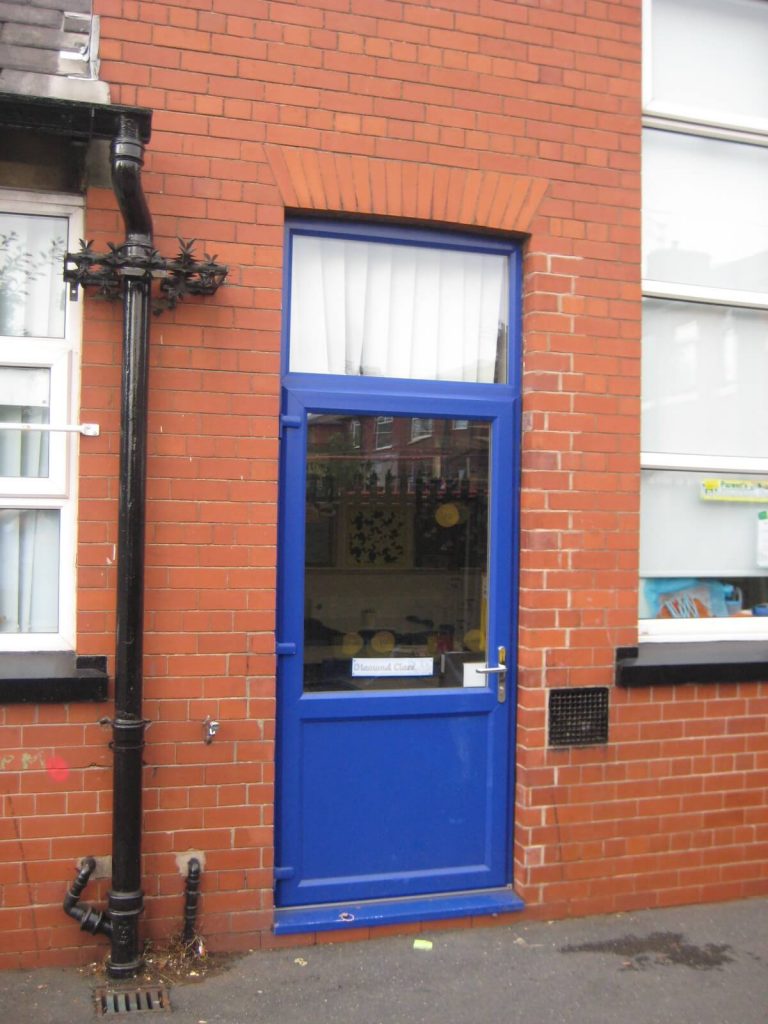 Spire Construction, the contractors, and Higher Failsworth Primary School were both "Delighted with the new multi-coloured exterior" provided by us.
Are you responsible for a commercial property and were you impressed by our work here? If so, get in touch with Droylsden Glass today. Give us a call on 0161 292 1122 or send an email to info@droylsdenglass.co.uk.