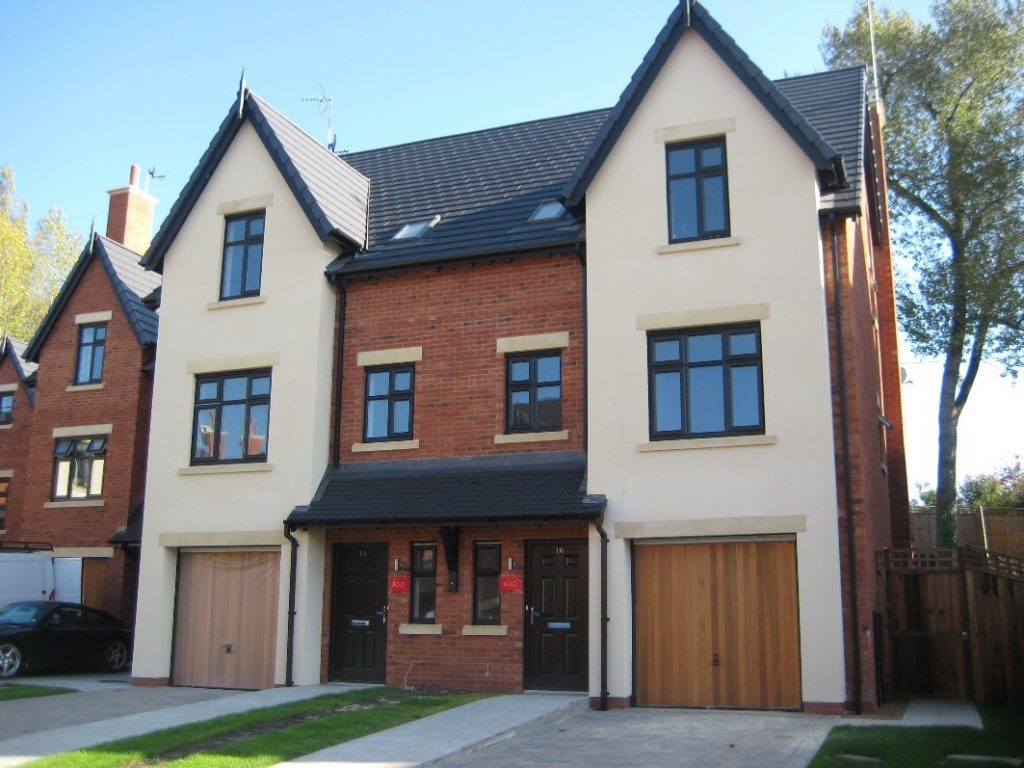 Although we're very well known around the Greater Manchester area for our range of high-quality domestic installations, we're equally renowned for the quality of our commercial installation work. For a recent commercial job of ours, we travelled to the quaint surroundings of Worsley to work on a new-build housing development, known as The Boatyard.
A longstanding partnership built on many past successes
Roland Bardsley Homes, a local property developer, required some high-quality windows and doors for 41 new-build properties and 8 apartments. However, as we've worked on numerous projects with them in the past, they knew they could rely on us to do the job to an excellent standard. So, after they gave us the call, we got to work right away.
Proud to be the first installers of uPVC products for Roland Bardsley Homes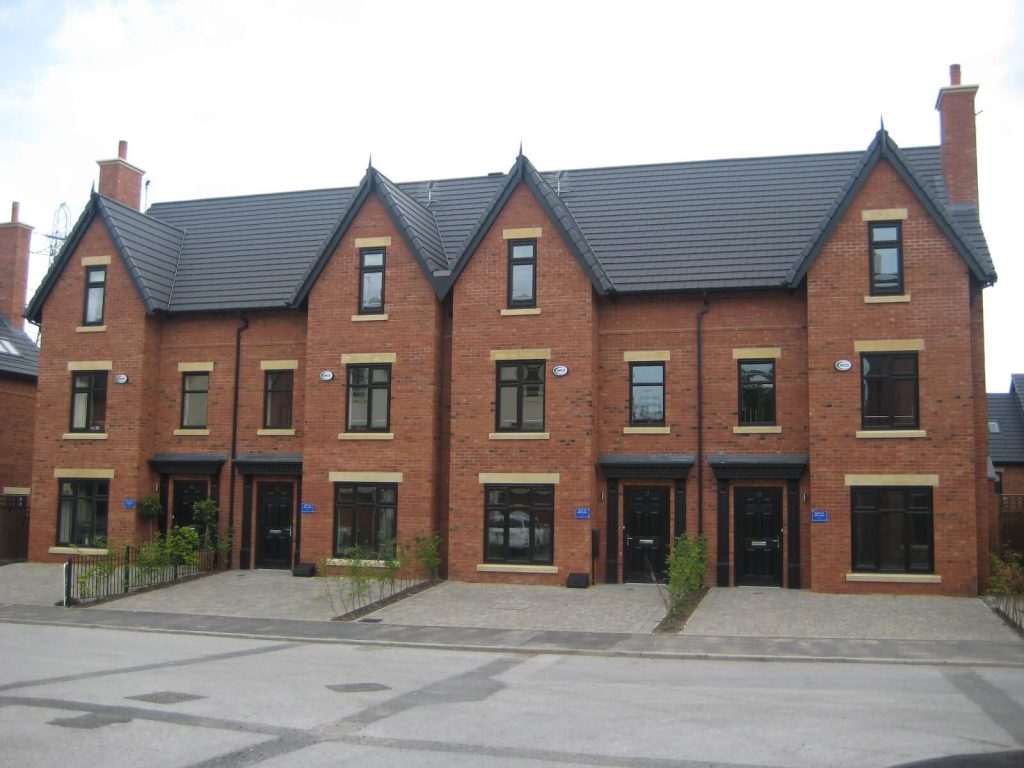 In the past, Roland Bardsley Homes had exclusively installed timber windows and doors for their commercial projects. However, due to the quality of our products and their past successes when working with us, we became the first glazing installers to fit uPVC windows and doors to any of their new build housing developments, a decision that turned out to be a very wise one on their part and an achievement that we're very proud of!
Black Ash on White uPVC windows for style, warmth & security
On the diverse range of detached and semi-detached homes, townhouses and apartments in this new build development, we fitted uPVC windows with a Black Ash exterior and White interior. This option, known as a dual colour finish, ensured for a sophisticated looking exterior whilst keeping the interior neutral – perfect for when the residents move in and start decorating their new homes. As the windows also featured a classic astragal bar design, they were in keeping with this development's traditional architectural style.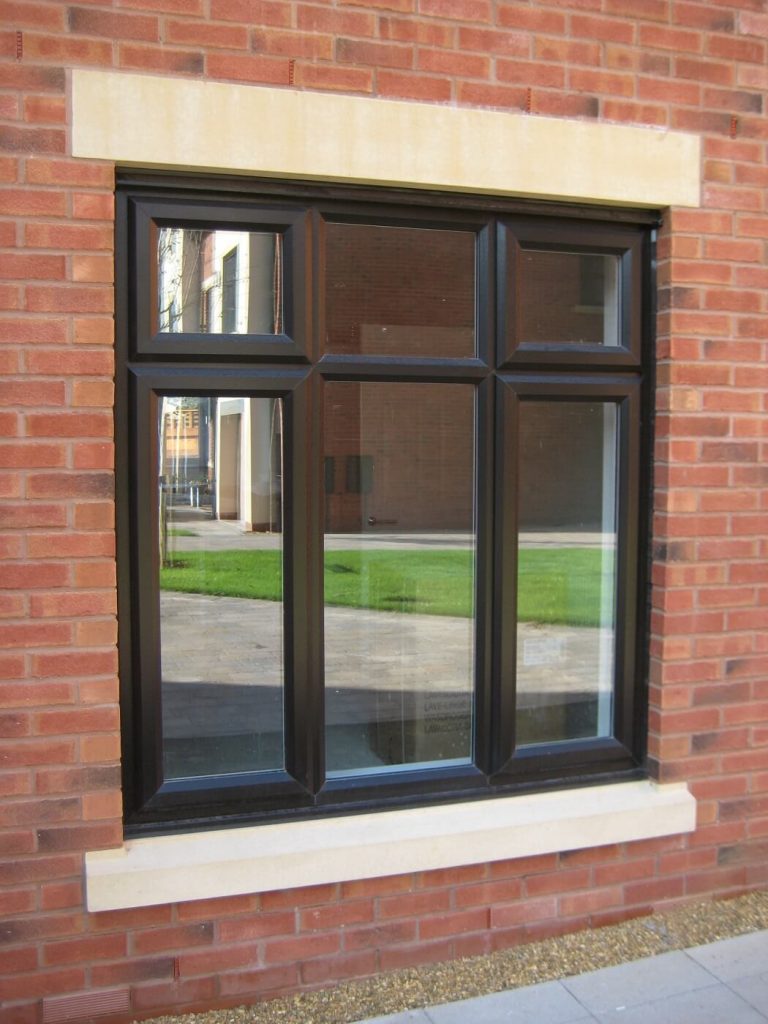 What's more, each uPVC window came equipped with laminated safety glazing, helping the windows to achieve PAS24:2016 accreditation, proof of their outstanding security credentials. As our uPVC windows also achieve Window Energy Ratings of 'A' and above, whoever is fortunate enough to move into these new build properties won't be concerned that their home is at risk of being too cold or getting broken into anytime soon!
Safe and secure Worsley homes thanks to our GRP composite doors
In addition to uPVC windows, we also fitted each property with a Glass Reinforced Plastic (GRP) skin composite door. To ensure for a seamless match with the new windows, they came in a traditional 6 panel door style but also featured a Black Ash/White dual colour finish. We also equipped them with stylish Chrome finish furniture, for added visual appeal.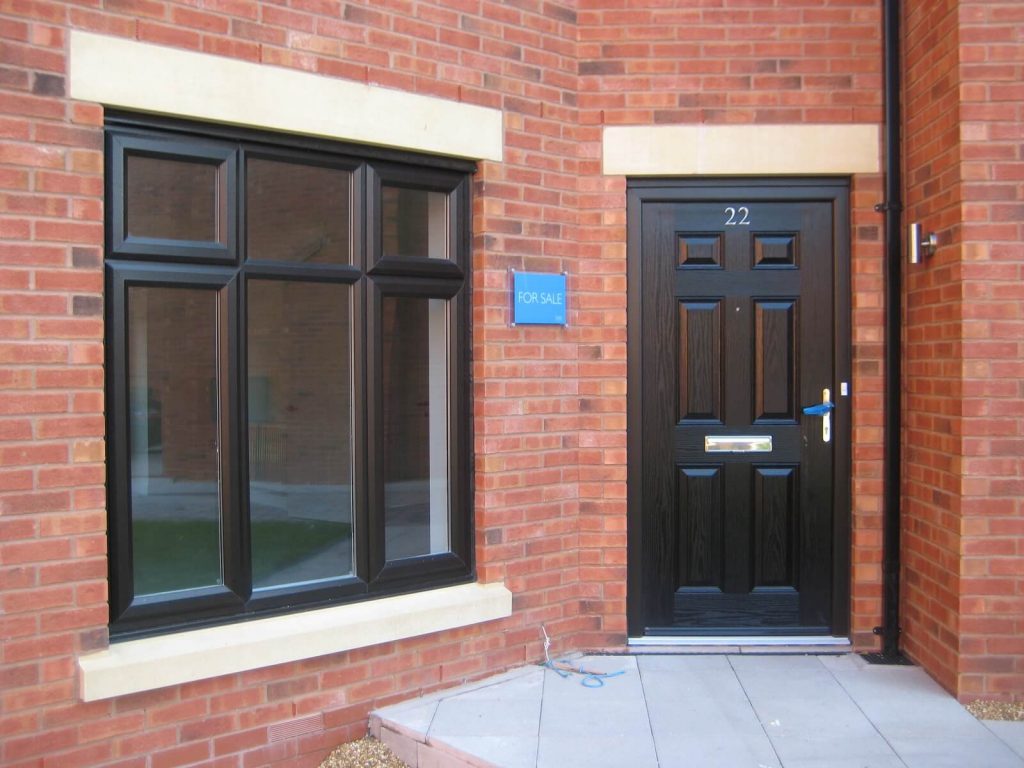 As was also the case with the windows, these composite doors were also PAS24 accredited, ensuring all entry points on these new premises were safe and secure. They also came with low aluminium thresholds, making it easy for residents and guests to enter and exit the properties once people move in.
Another success story to add to the collection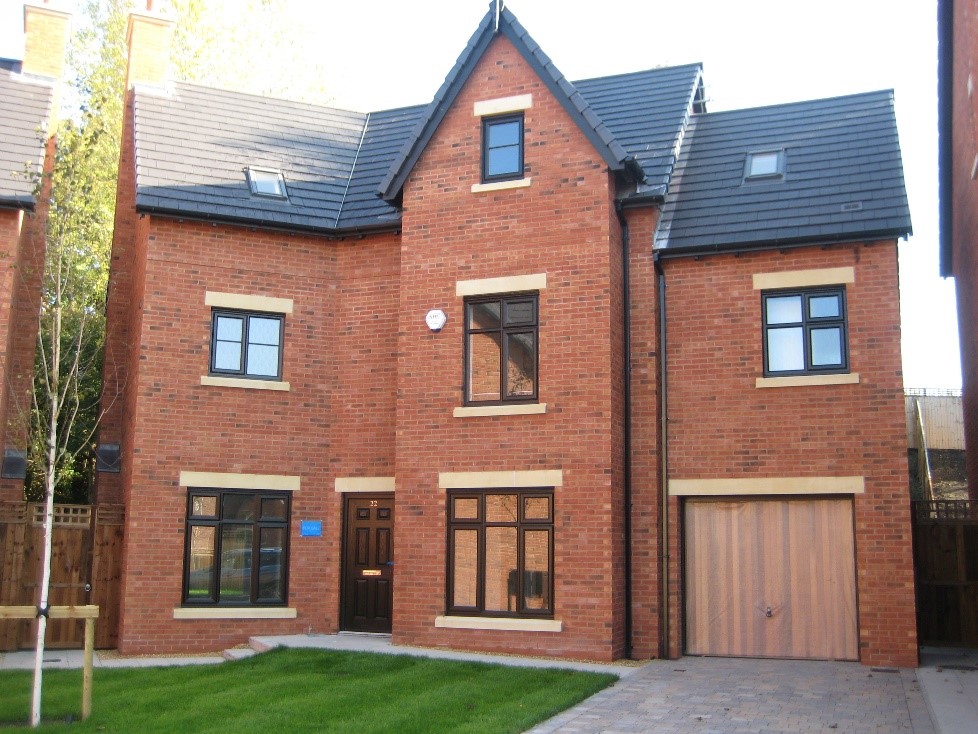 Bardsley Homes were particular impressed by our 'level of interest and responsiveness', commenting that:
'Nothing seems to be too much trouble. The level of communication, commitment and consistency is excellent, and of course the quality and visual appeal of the products are an integral part of our sales success.'
Here at Droylsden Glass, we're delighted to have delivered for Roland Bardsley Homes once again and look forward to working with them in the future should the opportunity arise.
Are you a commercial property developer and were you impressed by our work here? If so, get in touch with the team here at Droylsden Glass. You can give us a call on 0161 292 1122 or contact us online.