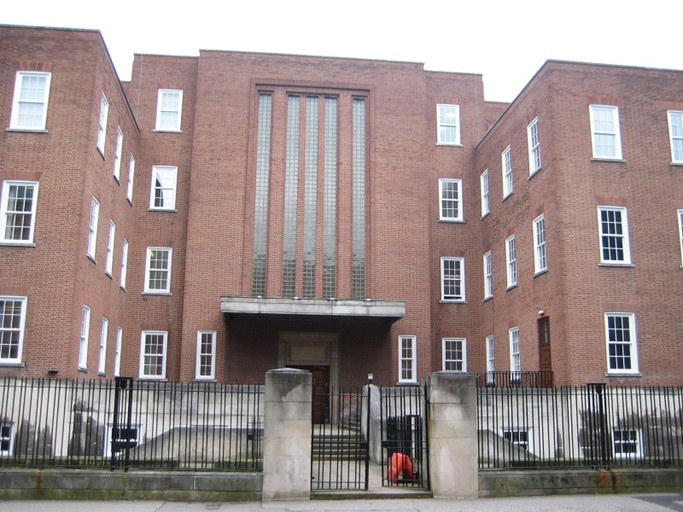 Founded in 1824 as the Manchester Mechanics' Institute, many of the buildings that make up the University of Manchester are reminiscent of years gone by. With some currently in need of refurbishment, we proudly played our part in restoring the university's Zochonis Building to its former glory.
Well known for our ability to deliver for refurbishment projects
The University of Manchester envisaged a more energy-efficient and better looking Zochonis Building. But, they also wanted to reduce costly maintenance. So, as we've worked with the main building contractors, MBC Building Contractors NW Ltd, numerous times over the years, they knew of our capability to deliver for refurbishment projects and our competitive prices. So, they got us in to lend a hand.
180 replacement uPVC sash windows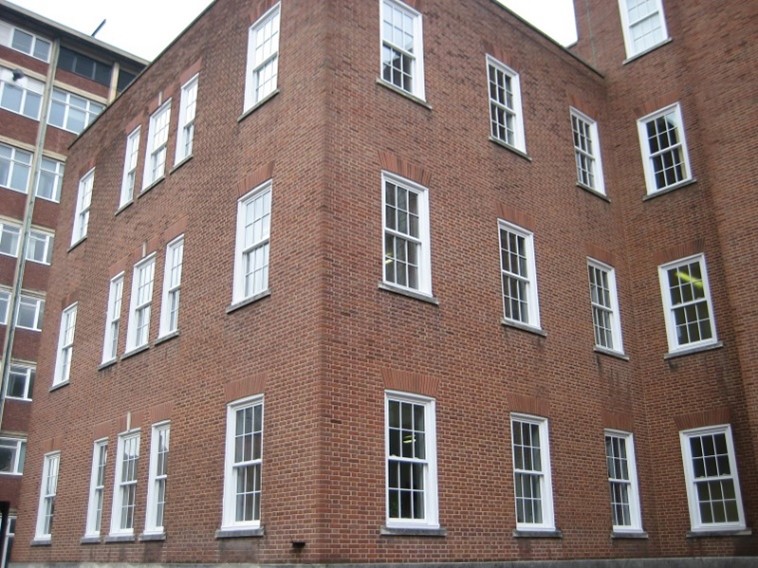 For this project, we swapped out all 180 of the building's original timber sash windows for some modern uPVC replacements. One issue with timber is that it needs retreating periodically, although uPVC only needs the occasional clean through its lengthy lifespan to continue looking its best. Unlike the original timber versions, our uPVC versions also have an inward tilting mechanism. This allows them to be easily cleaned from inside. Therefore, the university no longer needed to worry about costly maintenance.
Astragal bars for authentic period detailing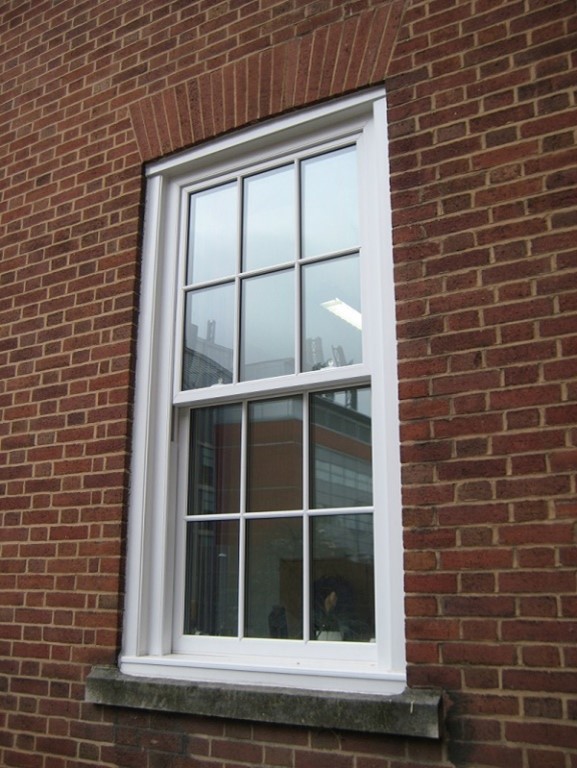 By swapping out the old timber windows for new uPVC ones, the Zochonis Building also received the contemporary facelift the university was looking for. However, when doing this, it was essential that we did not affect the building's original character. But as our uPVC vertical sliders are designed to the same proportions as original timber versions and they came in a classic White finish, they retained the building's traditional charm with ease. For an increasingly classical appearance, we also equipped them with astragal bars too.
Transforming the thermal performance with 'A' rated, low e double glazing
The original windows on the building struggled to retain heat because of their old age. However, we fitted each of the replacement sash windows with 'A' rated double glazing. They also came with low emissivity glass, which reflects heat back inside a building, helping to keep it even warmer. So, they should see a reduction in the Zochonis Building's heating costs. Therefore, making it much more environmentally-friendly than before too.
For a detailed analysis of the effect that our replacement double glazing had on the building's thermal performance, follow the link here.
Droylsden Glass – the perfect partner for any refurbishment projects in and around Greater Manchester
Are you involved in a refurbishment project and did our work here impress you? If so, give Droylsden Glass a call on 0161 292 1122 or contact us online.