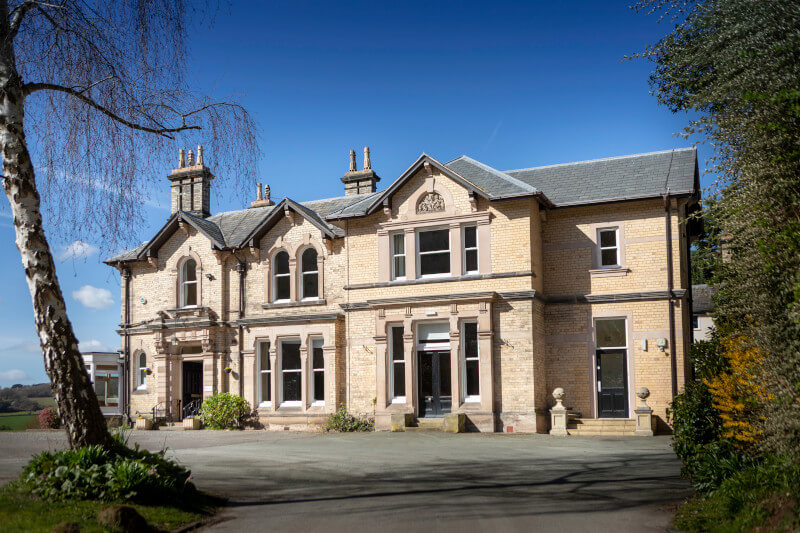 During the 36 years that we've spent in operation, Droylsden Glass has had the privilege of working on some astounding properties. Fortunately, we still get these opportunities today. For a recent project of ours, we ventured to Foxhill House, Chester, to install 54 vertical sliding windows, including 14 arched vertical sliders, on a prestigious refurbishment project.
One of Chester' finest period properties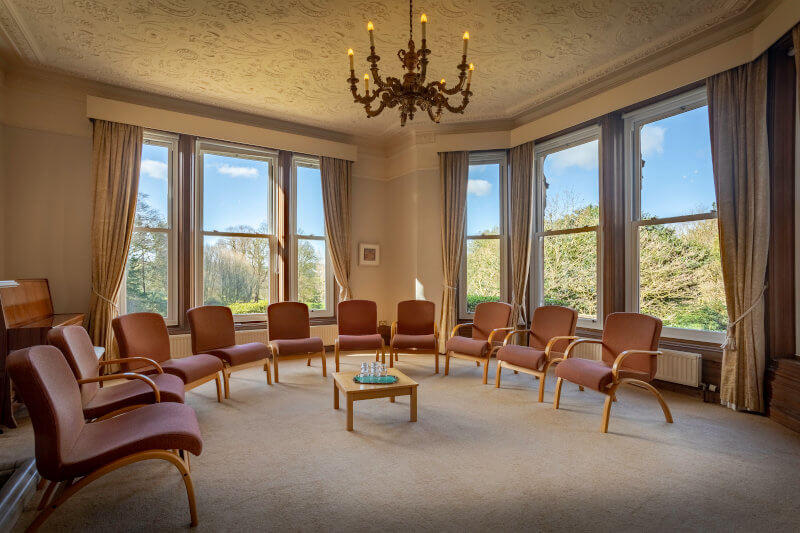 Originally built for the Archdeacon of Chester in 1866, Foxhill House is a large Italianate house set in 70 acres of Cheshire woodland. It has been used as a Diocesan retreat and conference centre since the 1960s. Before our arrival, the place was fitted with timber sliding sash windows which had begun to look tired and were only single glazed, meaning the property was losing a significant amount of heat. So, the decision was taken to upgrade the windows.
Updating the building's look without diminishing its classical qualities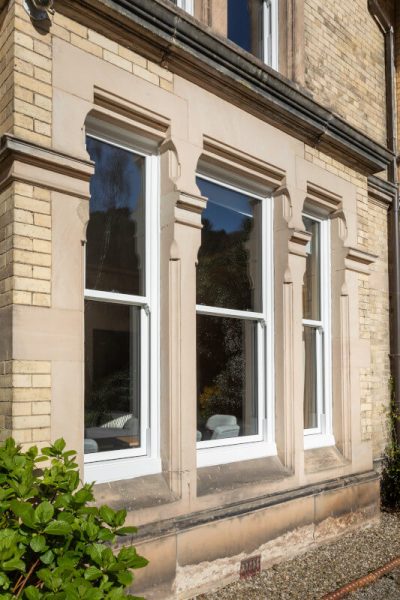 Whilst updating the look of and improving the performance of Foxhill House were important, it was essential for the new windows to remain sympathetic to the property's unique heritage appearance too. Our Spectus vertical sliders were the perfect solution for this. They've been designed to the same proportions as traditional timber sash windows and feature a variety of period details. For this particular project, they were also manufactured in white and equipped with run through sash horns, which updated the look of Foxhill House without spoiling its original character.
Modern performance benefits of high-grade uPVC and innovative design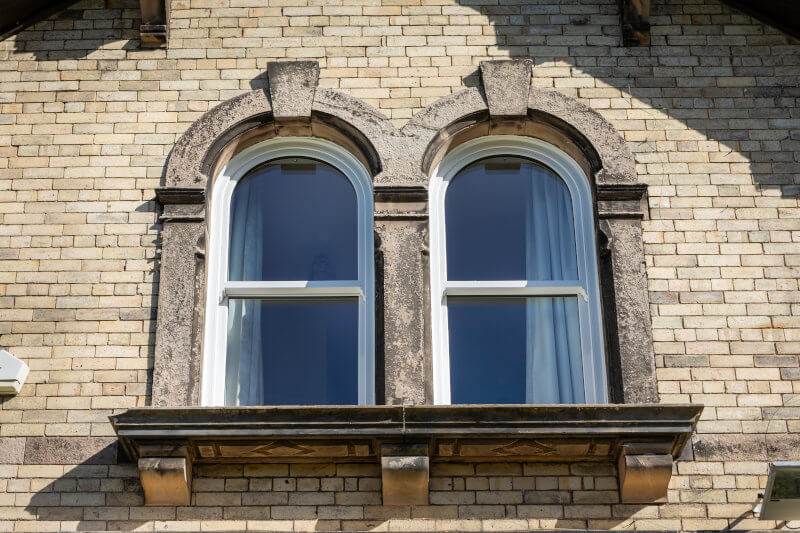 As our vertical sliding windows can achieve Window Energy Ratings (WER) up to A+, the thermal performance of Foxhill House also received a very welcome boost. Now the ecclesiastical occupants of this special property won't have to suffer from excessive heat loss. They're also built from high-quality uPVC, so any dirt or grime that accumulates on the windows can be wiped away easily.
From start to finish in three weeks
Overall, it took us three weeks to install the 54 vertical sliders, including the 14 arched versions, and as we do with all our installations, we carefully planned the work to fit around the daily activities of the centre. We do this in order to minimise the amount of disruption caused.
Revd Jonathon Green, Director of Foxhill said: "We are delighted with the finished result, the team who carried out the works were exceptional, courteous and accommodating to the needs of the day to day operation at the centre. I would have no reservations in recommending Droylsden Glass."
A project that we're proud to have been part of, we're delighted to have added another satisfied customer to our already impressive list.
Have you been inspired by our work here? Whether you live in a heritage property like this one, or in something considerably more modern, Droylsden Glass is the perfect partner when improving your home. To find out more about us and the work we do, give us a call on 0161 292 1122 or contact us online.