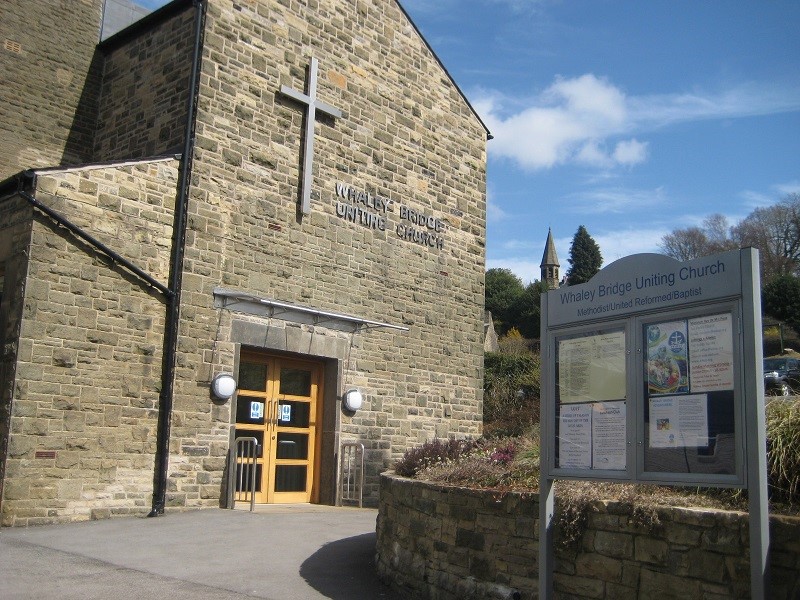 Here at Droylsden Glass, we are no strangers to restoration projects. For a recent commercial job of ours, we travelled to Whaley Bridge in Derbyshire to work on Whaley Bridge Uniting Church, a grade II listed building that dates to 1821!
Creating a link for the church without spoiling its character
Whaley Bridge Uniting Church wanted to link 2 parts of the church together, and they wanted to do so with a structure that, despite being modern, did not spoil this historic building's character.
As we have teamed up with the contractors responsible for this restoration project, Spire Construction, many times in the past, they knew we were more than capable of delivering what was required, and so they got in touch to see if we would help.
'A' rated toughened safety glass aluminium screening and smart wall solution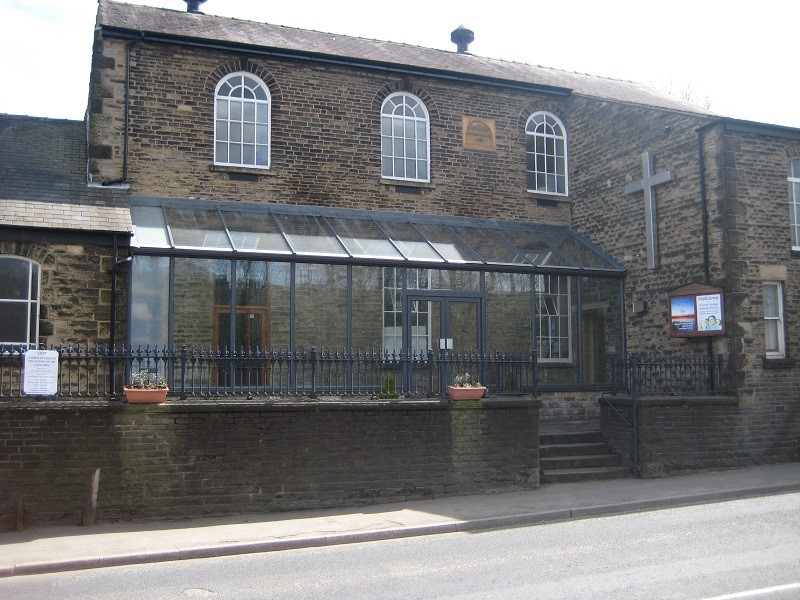 To create this link, we installed an aluminium screen and smart-wall solution with a set of doors. Aluminium was chosen for its superior security, strength and durability, whilst the doors came with a low-level threshold and anti-finger trap door stiles, ensuring easy and safe access for churchgoers.
For additional safety, we used toughened safety glazing. But because the glazing was 'A' rated for energy efficiency, churchgoers can stay warm whenever they use the link to move between areas of the church too.
Keeping temperatures down with solar control glazing
As a largely glazed structure, there is a risk of temperatures soaring during prolonged sun exposure. So, to combat this, we fitted solar control glazing, which actively reflects UV rays, ensuring it will stay cool during these times.
As the glazing was self-cleaning too, any organic dirt that lands on it will be broken down and washed away by the rain, so the church owners need not worry about any unnecessary maintenance either.
A Slate Grey finish for a seamless blend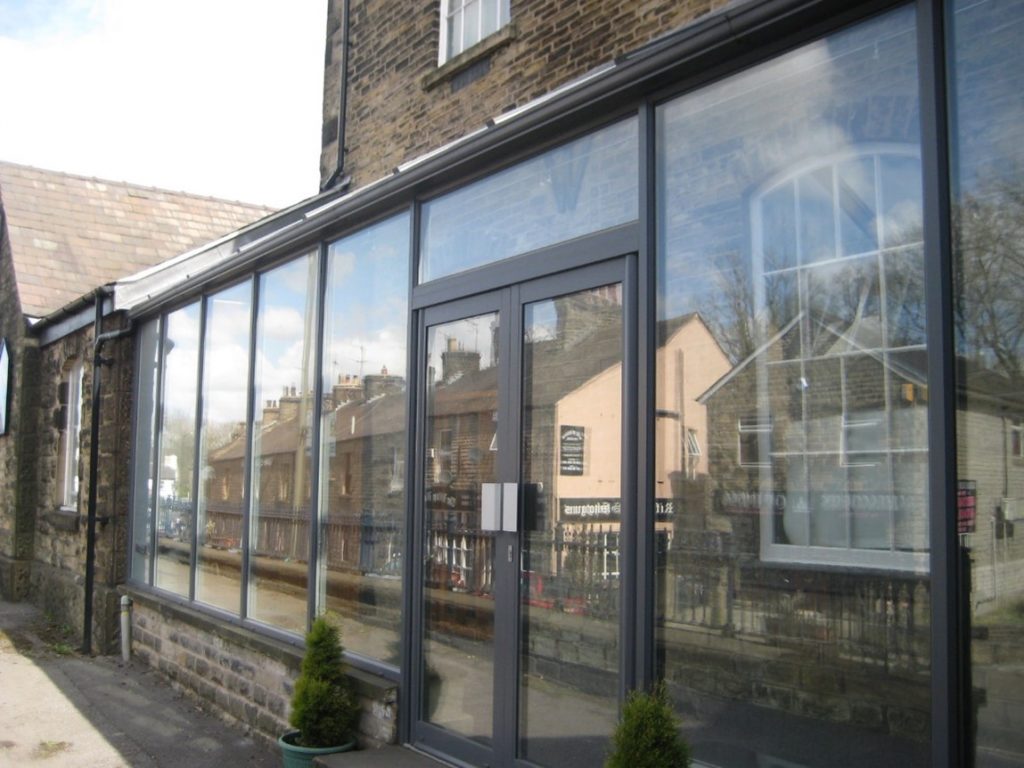 Slate Grey was chosen for the finish. This was ideal for giving the aluminium link we constructed a modern look that did not clash with the Church's existing design. With the aesthetics of the structure having a key impact on whether this work would get approved by the local planning authority, the finish, therefore, had an important role to play in getting approval.
The perfect result for everyone involved
We were very proud of the result of this restoration project, and it turns out everyone else involved was too. After completion of the job, Nigel Allen from Spire Construction had this to say:
"We were pleased, the architect was pleased, the planning officer was pleased, and our client was absolutely delighted."
Are you responsible for a commercial premise and were you impressed by our work here? Give us a call on 0161 292 1122 or contact us online and see if we can help you on a project today.