The most common dimensions for a front door in the UK are 36 inches (3ft) wide and 80 inches (6.6ft) tall. This will fit into an opening that is about 38 inches wide (3.16ft) and 82 ½ inches (6.875ft) tall to account for the door jamb and floor covering.
However, front doors come in several standard sizes, which will be suitable for most homes. We have listed the standard widths for front doors below:
28 inches (2.3ft)
30 inches (2.5ft)
32 inches (2.6667ft)
36 inches (3ft)
The Internal Residential Code, which establishes a set of code provisions for buildings, requires that the primary door, which tends to be the front door, must be at least 36 inches wide.
Standard height for front doors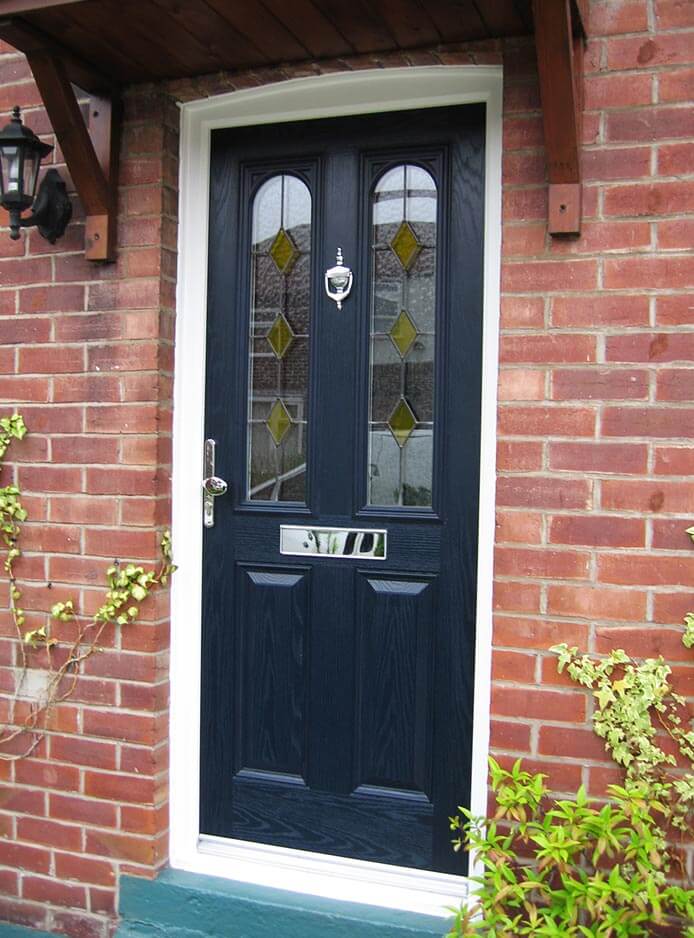 The most common height for a front door is 80 inches (6.6ft), although front doors come in several standard heights that begin at 80 inches (6.6ft) and go up to 96 inches (8ft). According to the Internal Residential Code, the primary door must be at least 80 inches tall. As the front door is usually the primary door, this would explain why it's the most common height.
Standard size of a front door with sidelights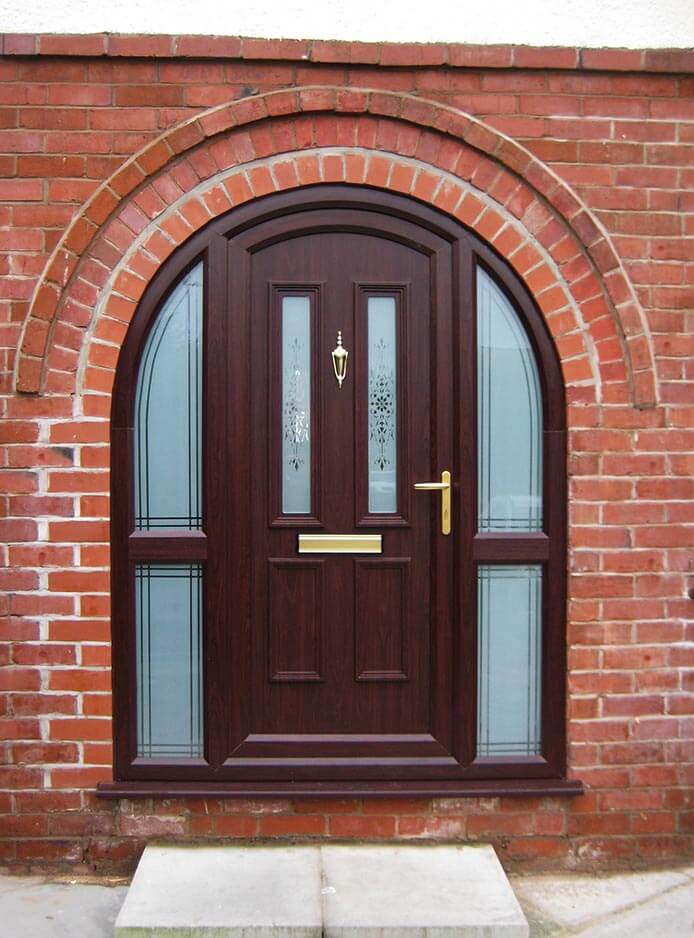 A sidelight is a glass panel that sits on either side of a front door. There isn't a standard width for sidelights, and they are built in a size to suit the door opening. However, they are great for increasing light levels in the home. It's common for them to be fitted with privacy glass to prevent anyone from peering inside too.
Standard size of a front door with a transom window (toplight)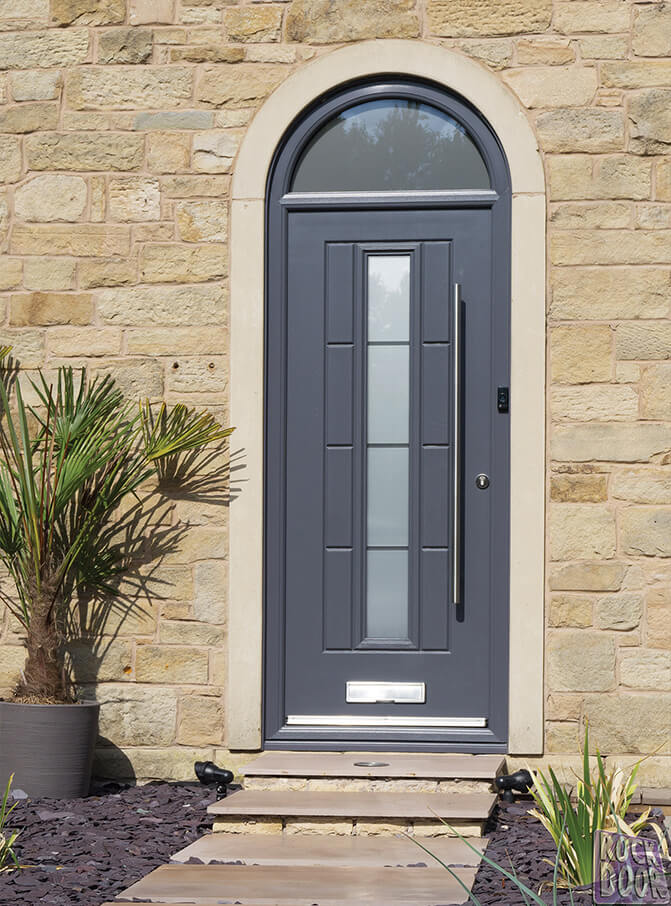 A toplight, or transom window, is a small, fixed window that sits above the door. Transom windows do not come in standard sizes but they are another excellent solution for letting more natural light into the home.
Standard size of a double front door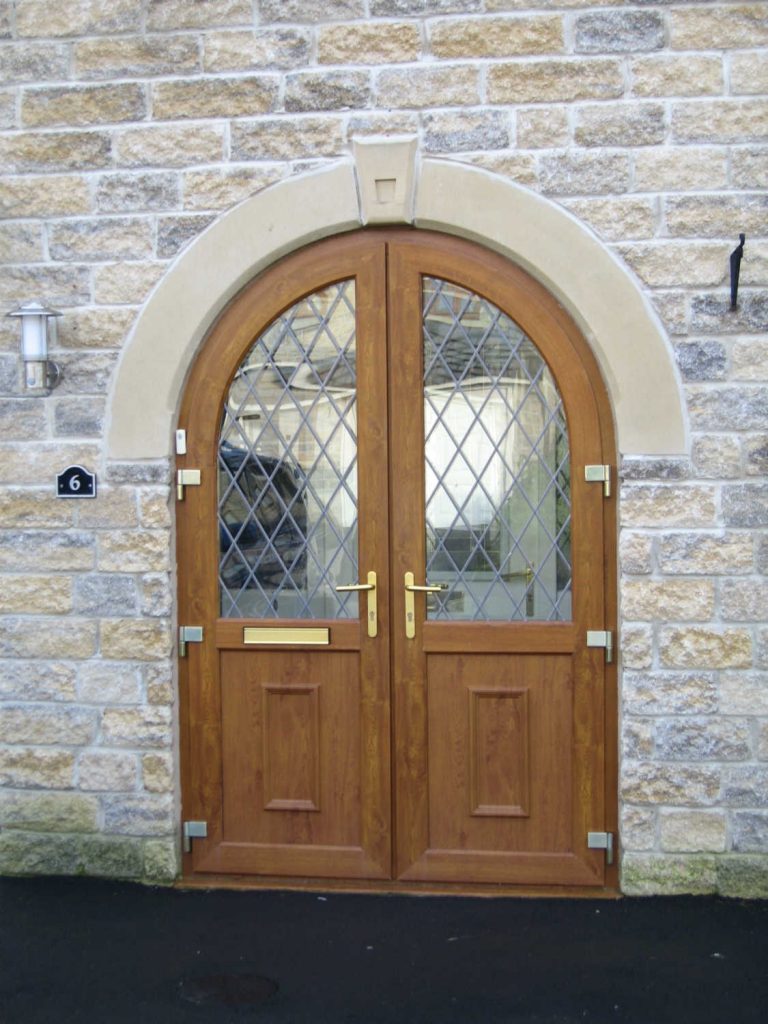 Properties with larger entranceways are an excellent location for double front doors. Height-wise, they must be no less than 80 inches (6.6ft) in accordance with the Internal Residential Code. In terms of width, there are several common sizes:
60 inches (5ft)
64 inches (5.3ft)
72 inches (6ft)
82 inches (6.83ft)
Double doors can also be fitted with sidelights, which will increase their overall width.
Made to measure front and back doors from Droylsden Glass
Standard-sized front doors will not always be suitable. For example, period homes and even some newer builds have doors that are an unusual shape or size. However, doors can be manufactured to a specific size and shape to suit all requirements.
Here at Droylsden Glass, we offer uPVC and composite front doors in standard and bespoke sizes. They also come in contemporary and traditional styles and a variety of colours. Choose from standard and double front doors and various toplight and sidelight designs too.
For more information or if you're interested in a new front door for your home, give us a call on 0161 292 1122 or contact us online.