The Droylsden Glass team are frequently asked if uPVC windows are environmentally friendly, as homeowners are becoming increasingly aware of long-term home sustainability. New generation uPVC windows are proving to be one of the most sustainable and environmentally friendly choices you can make for your home, but many seem unsure.
We have gathered recent evidence from Deceuninck. An industry-leading expert, and their research report to show how sustainable uPVC windows are—and removed the technical jargon so you can make an informed decision about uPVC home improvements and if it is the right decision for you.
Is uPVC an environmentally friendly home improvement product?
Modern innovations in uPVC recycling and product development widely recognise uPVC as a sustainable and environmentally friendly material for home improvement products. Old uPVC windows and doors can now be reused and recycled 10 times without performance and quality deteriorating, giving uPVC a lifespan of 350 years! Far exceeding other home improvement materials.
uPVC has been incorrectly recognised as 'unsustainable' and not environmentally friendly because it is not an organic material like timber. However, being organic is just one component of sustainability, as other needs for sustainability are that home improvement products need to be exceptionally durable, minimal maintenance and thermally efficient. Organic materials such as timber are often not recyclable and are generally disposed of by burning, which can be dangerous to the environment.
uPVC is a sustainable material and offers excellent value for money as timber or aluminium are far more expensive.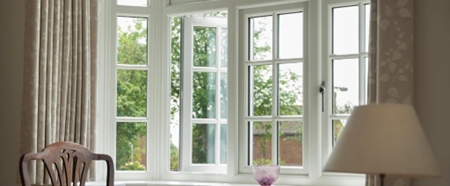 Sustainable home improvement choices │uPVC windows and doors
According to a recent research report by industry leaders, homeowners are actively seeking sustainable choices. A whopping 62% of those surveyed said a sustainable home improvement product would sway their purchasing decision to invest in an environmentally friendly option. When asked if recycled uPVC windows and doors would be a consideration for new home improvement purchases, two-thirds of the UK homeowners said they would choose the recycled uPVC option to better the environment for future generations. The thermal performance of recycled uPVC windows and doors still shows the same energy ratings proving that recycled uPVC doesn't degrade and can still perform to the exacting standards of brand-new uPVC manufacture.
Many homeowners are choosing sustainability over other choices
Recycled uPVC windows and doors are seen to be a positive home improvement choice
37% of those surveyed said they would pay more for products with a higher recycled uPVC content for long-term results
Is uPVC windows and doors recyclable?
uPVC is incredibly easy to recycle and put straight back into the production process. uPVC is still one of the most popular materials used in home improvement installations for windows, doors, and conservatories. Yet only 10% of homeowners in the UK surveyed knew that uPVC could be recycled, and 12% believed that it was unsustainable, assuming timber or aluminium was the better environmentally friendly choice. Recycled uPVC has the most extended lifespan and exceptional thermal efficiency reducing household CO2 emissions in support of the net-zero target for 2050.
Is uPVC a popular home improvement choice?
Since the 1980s, uPVC glazing and home improvement products have increased rapidly in popularity. uPVC has a high-performance design, low maintenance finish and an attractive appearance. It has been a hit with homeowners seeking to improve their home's performance, with 7 in 10 homes having uPVC windows, doors, and conservatories. There is still a huge demand for uPVC due to energy efficiency, affordability, and home investment choices. With the innovative sustainability processing of uPVC, its popularity is set to continue with UK homeowners.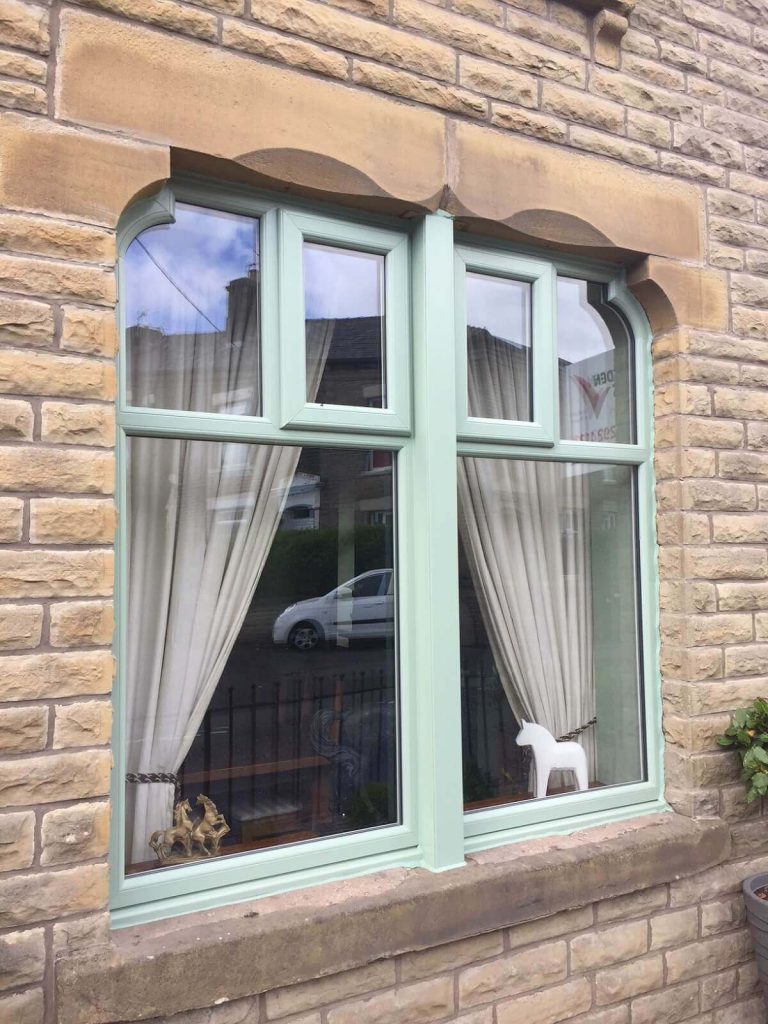 Reasons to choose uPVC home improvements
Homeowners were asked their reasons for choosing uPVC home improvements, with the majority focusing on home aesthetics, security, energy efficiency, sustainability and price in which uPVC can tick all the boxes.
Other reasons included:
Durability
Maintenance-free
Range of styles
Range of colour choices
Fire safety
Reduced noise pollution
Zero pest infestation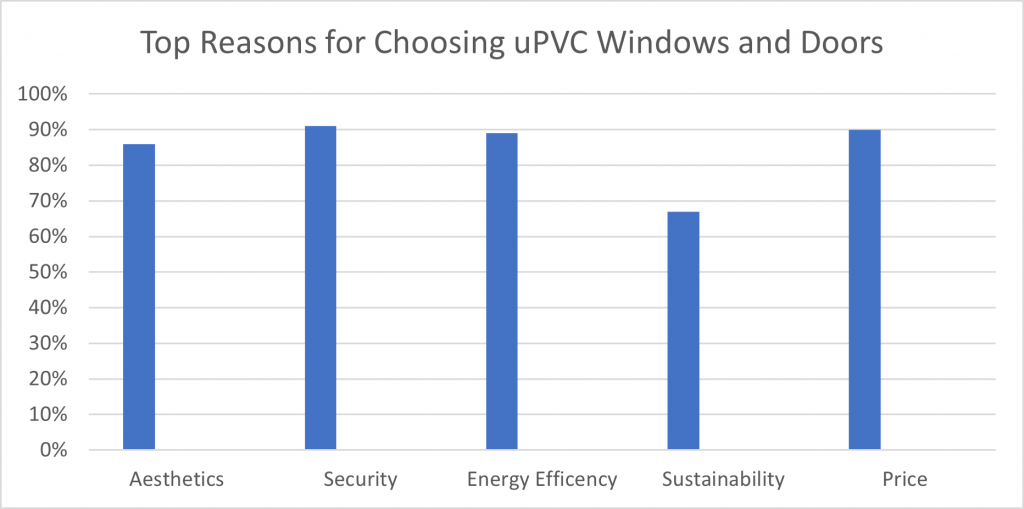 Most homeowners who choose sustainability as a top reason for choosing uPVC were millennials between the age of 25-34, understanding the importance of the long-term implications of adverse environmental impacts and the concerns of their children and subsequent generations suffering from our ecological mistakes.
Sustainable home improvements in the Northwest
We have a conscious approach to sustainable home improvements. At Droylsden Glass, we want to create a solution.
Using our years of experience in home improvements, we understand the importance of energy-efficient and sustainable home improvement products. We know how important it is to find reliable and trustworthy providers who can supply proof of sustainability in the products and services we offer.
When planning energy-efficient homes, many homeowners explained that it was a complicated experience. We want to supply better advice on home improvements that have the most significant impact on reducing carbon emissions and offer the most value. We know how these products can work together to create a complete energy-efficient home.
Visit our showroom in Audenshaw to see our high-quality craftsmanship of windows, doors, conservatories and more. Speak with our knowledgeable team and call us on 0161 292 1122 or use our online form for more information.
Related blog posts:
Are uPVC Home Improvements Sustainable?
What Kind of Windows Are Sustainable?
Are Homeowners Paying More for Sustainable Home Improvement Materials?