A key feature to the exterior of any home, composite doors are extremely versatile and can be designed to complement your exact property style. Whether you have a time-honoured Victorian or Edwardian property in Padfield, Edale, or Pott Shrigley, or have a modern home in the city of Manchester, there is a design to suit your household's unique stylings.
What is a composite door?
Made up of several durable materials, a composite door is built to surmount problems that are often found in doors that use just one material. Each material is selected for a specific benefit, which not only makes composite doors extremely secure and energy-efficient but makes them exceptionally low maintenance and versatile when it comes to the design and style too.
But how do you find the perfect design for you and your home? Ask yourself, do you want a traditional looking door or a more modern style of entrance door?… For your convenience, we have explored a few of the most popular Rockdoor designs below, so you can decide which one is best for you and your family once and for all!
The ultimate collection of composite doors
Modern – Indiana & Dakota 
This versatile composite door style is great for modern properties or for homeowners looking to smoothly combine old and new exterior features alongside each other. The authentic woodgrain effect effortlessly complements traditional stone properties as well as new brick homes. Add a T bar handle to complete the look.
Modern – Vermont
Vermont Rockdoors include chic central S-Glaze glass units, which are ideal if you need to let a little extra natural light into your hallway. There are many glazing options to choose from, including etched or frosted glass and decorative glazing. This style looks stunning on modern and traditional homes alike.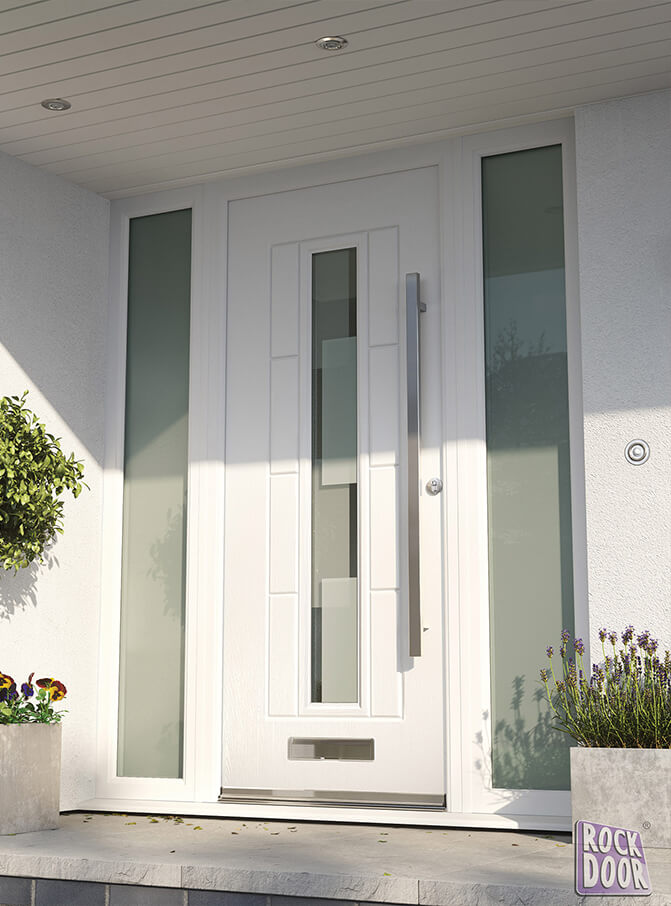 Modern – Vogue
Delivering stylish symmetrical sightlines and an innovative  3-dimensional effect, Vogue Rockdoors provide a truly remarkable feature for modern homes. Usually preferred in elegant and subtle shades, such as black and Anthracite Grey, our Vogue composite doors are great at creating dramatic and big entryways, a style that is perfect for those who want to make a real statement.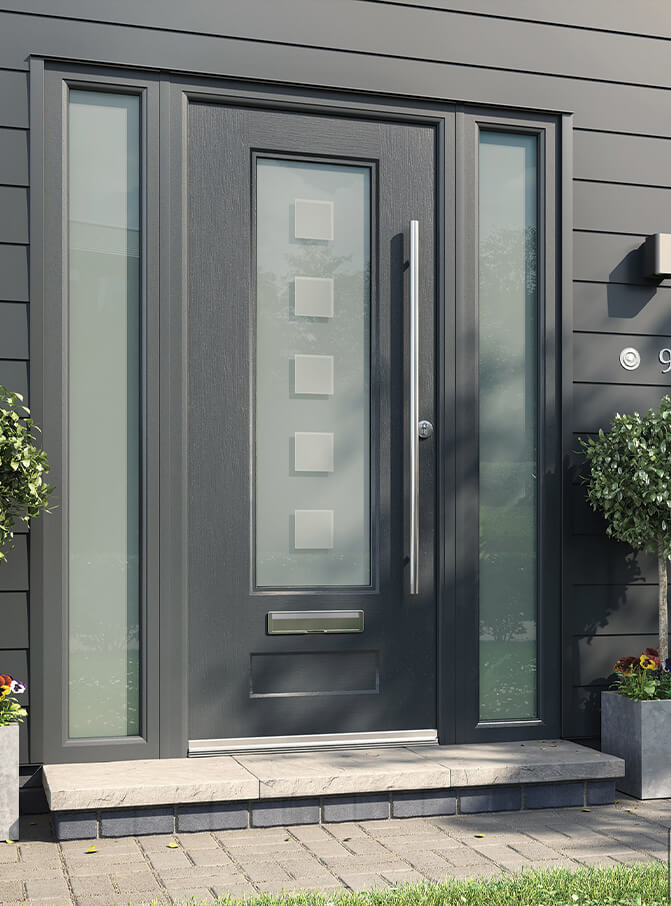 Traditional & Modern – Newark
Old meets new in this modern take on a timeless classic. The versatile Newark front door design seamlessly fuses decorative Victorian embellishments with attractive contemporary contours. The Newark style is a particular favourite with owners of newer homes, adding a traditional flair with a modern twist.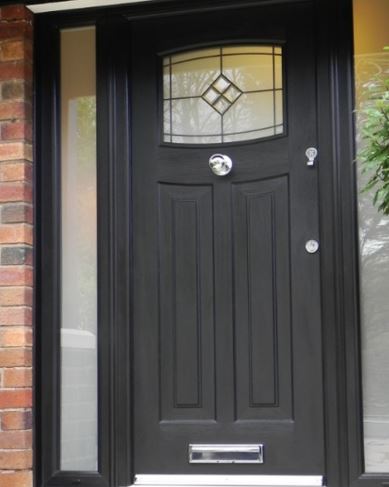 Traditional – Illinois & Portland
A more classically inspired design, this composite door style is perfect for those who appreciate decorative glazing and want to let more natural light inside. With a choice of glazing finishes, such as ornate glass bevels or gorgeous glue chip glazing, with Droylsden Glass, you have the freedom to create the front door of your dreams!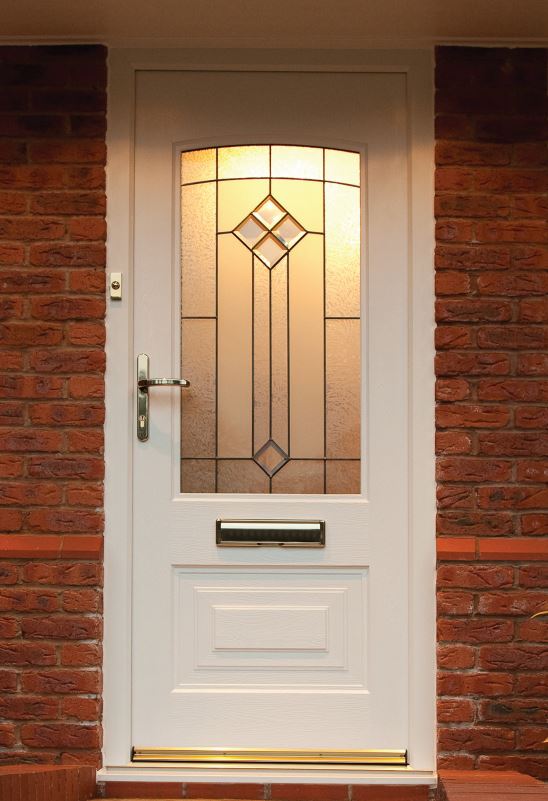 Traditional – Jacobean
Combining traditional lines with beautiful glazed designs, the Jacobean Rockdoor looks truly stunning when surrounded with enlightening glass side panels. This front door style is perfect for those who want the whole classic look, from the furniture right through to the woodgrain finish. A design straight out of the early 1600s, choose from 13 different heritage-inspired colours, including realistic Irish Oak and Rosewood.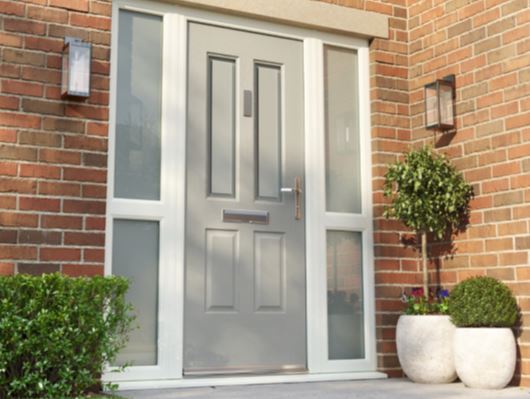 Traditional – Arcacia, Montana, Georgia & Kentucky
A more classic design, this style of door is perfect for those who appreciate decorative glazing and want to let more natural light into their hallway. With a wide choice of glazing finishes, such as ornate glass bevels or gorgeous stained glass, complete the look with a traditional woodgrain finish.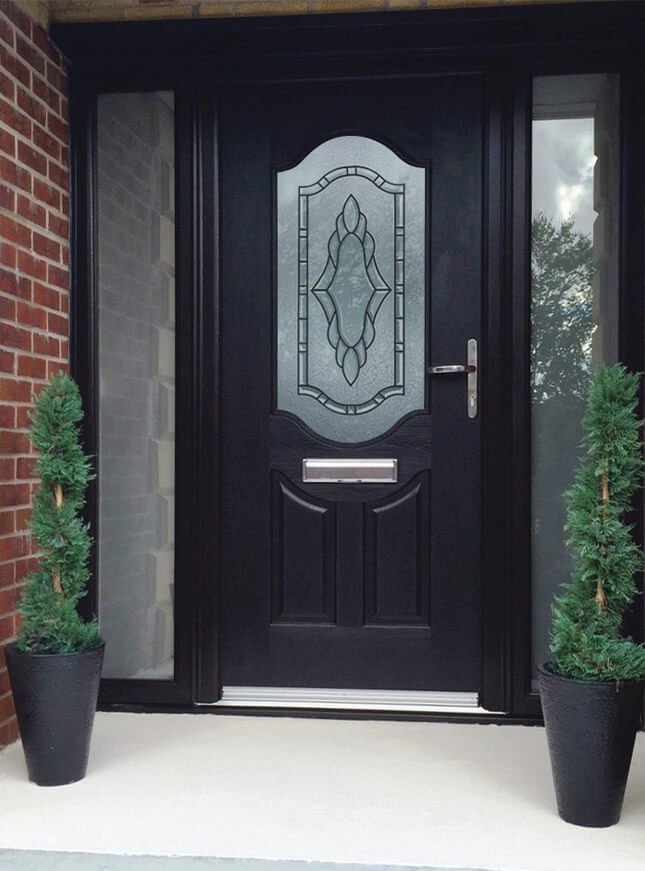 Traditional – Stable Door
Stable doors add unmatched character, charm, and convenience to your Manchester home. They look great on cottages and homes that open up onto big front gardens or homes surrounded by gorgeous views. Giving you the freedom to open both halves at the same time or individually, this unique feature comes in handy in the summer when you want a breath of fresh air but also want to keep children or pets safely inside.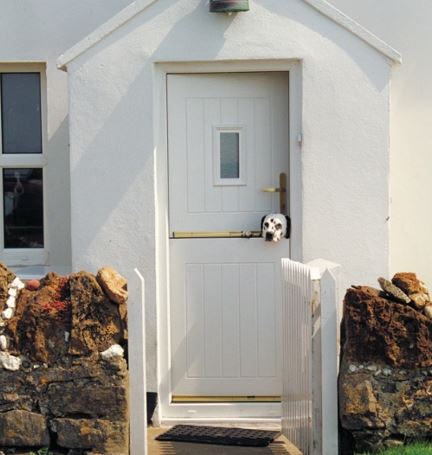 High-quality composite doors to suit every style of home
It's not a surprise that composite doors are the most popular type of entrance door in the UK. Their versatility means they are an option for everyone, no matter how modern or traditional your home is. From thatch cottages & Victorian style houses to newer red brick homes, we have a replacement door especially for you! With 13 different colours to choose from, including classical Chartwell green, the modern and ever-popular Anthracite Grey, and a range of various realistic woodgrain effects, we are confident we can create a door design that your whole family will love! Design your new composite door today and get a quote or call us on 0161 292 1122.