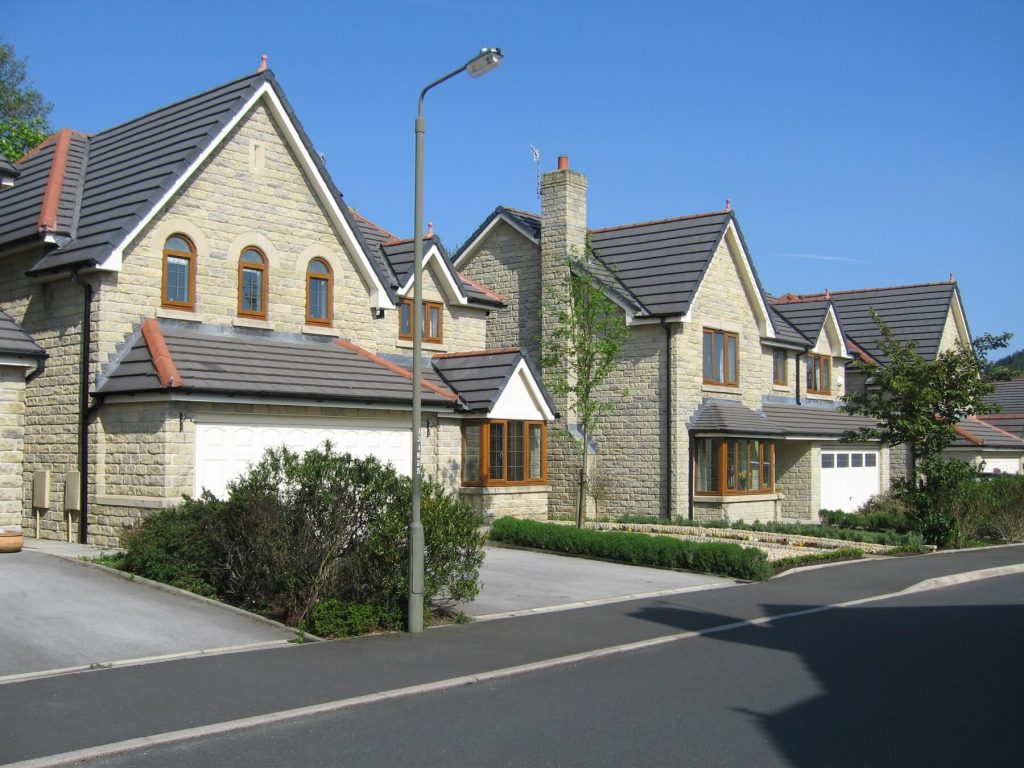 As part of our commercial work here at Droylsden Glass, we often work with property developers and building contractors. We recently worked on 2 new build developments in the High Peak region of Derbyshire: one in Hadfield and the other in Glossop. We also travelled to Bolton to work on a new build housing development there.
Delivering the goods for Bardsley Homes once again
Here at Droylsden Glass, we have worked with Bardsley Homes, a property developer based in Dukinfield, on various projects in the past, delivering for them time and time again. So, when they needed high-quality windows and conservatories for a diverse mix of detached and semi-detached homes across several housing developments, they knew they could rely on us to deliver the goods once again. We ended up working on 32 properties in Bute Street, Glossop, a further 32 in Hadfield, and 42 homes in Bolton.
Golden Oak Secured by Design uPVC windows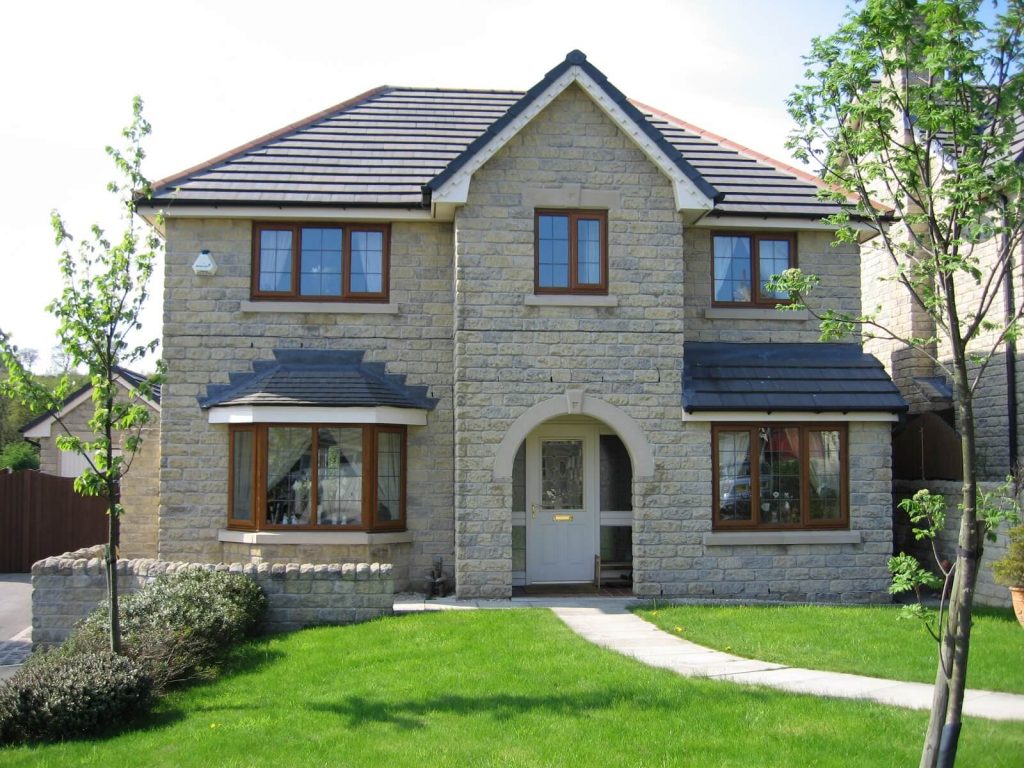 The New Build homes under construction were reminiscent of properties seen in years gone by, so it was essential for any windows to exude a classic vibe. Therefore, the uPVC windows we fitted came with a Golden Oak woodgrain foil external finish, which gave the look of traditional timber ones. Internally, however, the finish was white, ensuring for brighter interiors and leaving future residents with a blank canvas to mould as they see fit.
Security is hugely important for any property, domestic or commercial. So, we ensured that the future residents in these new build homes would never have to worry about it by fitting them to the specification required to achieve the esteemed Secured by Design accreditation. For further peace of mind, each window also came with laminated safety glazing.
Golden Oak conservatories with Ultraframe roofs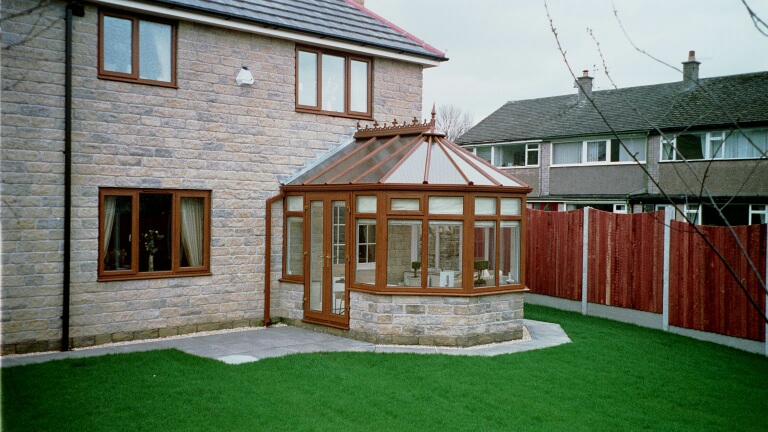 We also fitted several conservatories to the homes in this new build development. Each conservatory came with an Ultraframe roof, creating a bright and spacious space for the future residents to use. As Ultraframe roofs feature thermally-efficient top caps and the latest glazing technologies, they are designed to actively combat extreme temperatures. So, whether it's cold or hot outside, these conservatories can be enjoyed in total comfort too.
To ensure for a seamless blend with our uPVC windows, each conservatory also came in a rich Golden Oak finish.
Another successful collaboration with Bardsley Homes
When commenting on working with us, Graeme Spencer, Commercial Director at Bardsley Homes, had this to say:
"Droylsden Glass work well with our office, site staff and the construction teams, but best of all they never cause me any hassle."
Are you responsible for a new build development and were you impressed by our work here? Give Droylsden Glass a call on 0161 292 1122 or contact us online.