As one of Greater Manchester's leading home improvement specialists, we're no strangers to Sale and the wide range of properties in the area. For a recent installation of ours, we made the short trip from our Audenshaw base to Sale to work on a large home renovation project.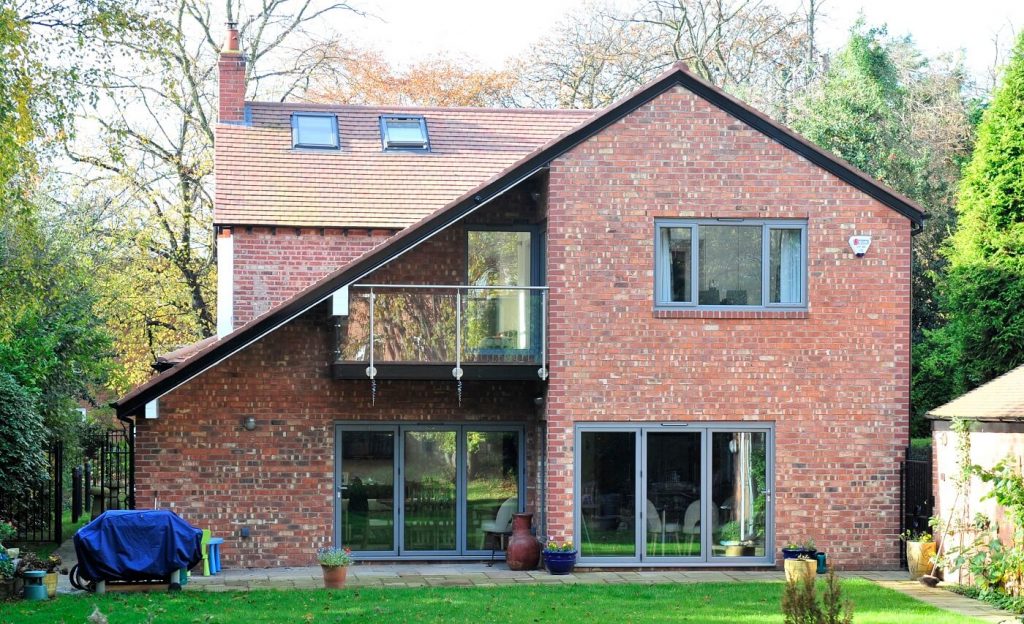 Recommended by our long-standing work partners
Mr & Mrs Claxton, our Sale customers, were looking to add a large extension to their family home, create an open plan living/dining area at its rear, and remodel the interior whilst retaining some of the property's original features.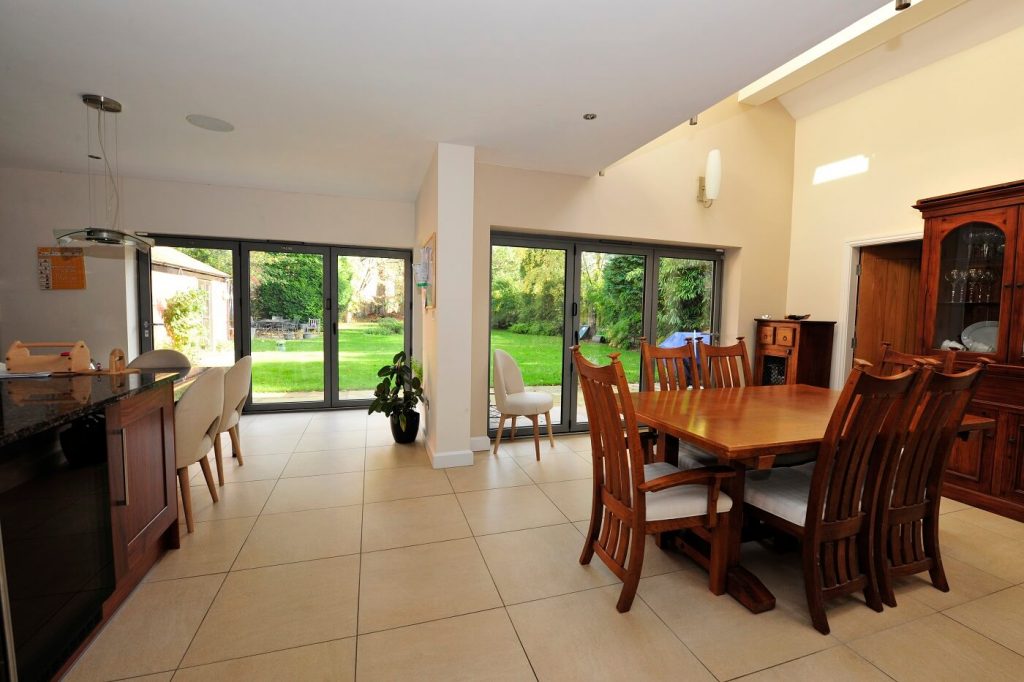 Peak Builder NW Ltd, a building company who we've worked with multiple times in the past were responsible for building their extension, and they recommended us to Mr & Mrs Claxton. After speaking with the Claxtons, we set out to fit a selection of uPVC, aluminium and bespoke windows, and two sets of aluminium bifold doors to help them renovate their home.
A selection of bespoke decorative glass windows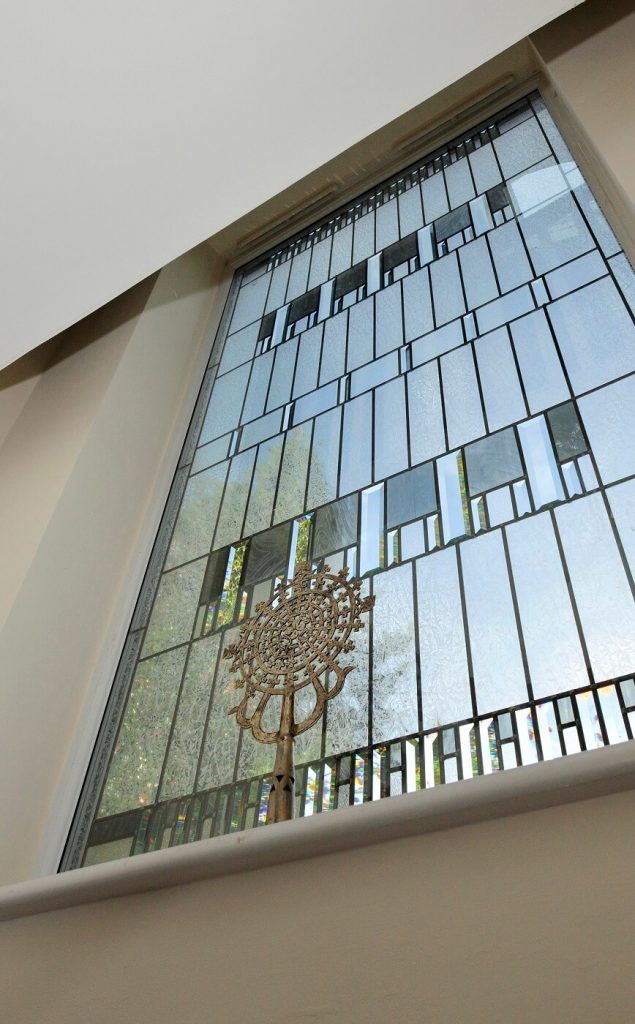 We designed and installed a selection of bespoke decorative glass windows, complete with stunning bevelled and leaded glass features. Instantly drawing the eyes of any guests, Mr & Mrs Claxton now have several stylish focal points that exhibit the Claxton's own brand of distinctive charm throughout their home.
Anthracite Grey aluminium windows and bifold doors for a contemporary rear extension
Mr & Mrs Claxton were hoping to create a more modern feel to their rear extension. So, as our aluminium windows feature beautifully slender frames and a minimalist design, it was decided that they were exactly what was needed.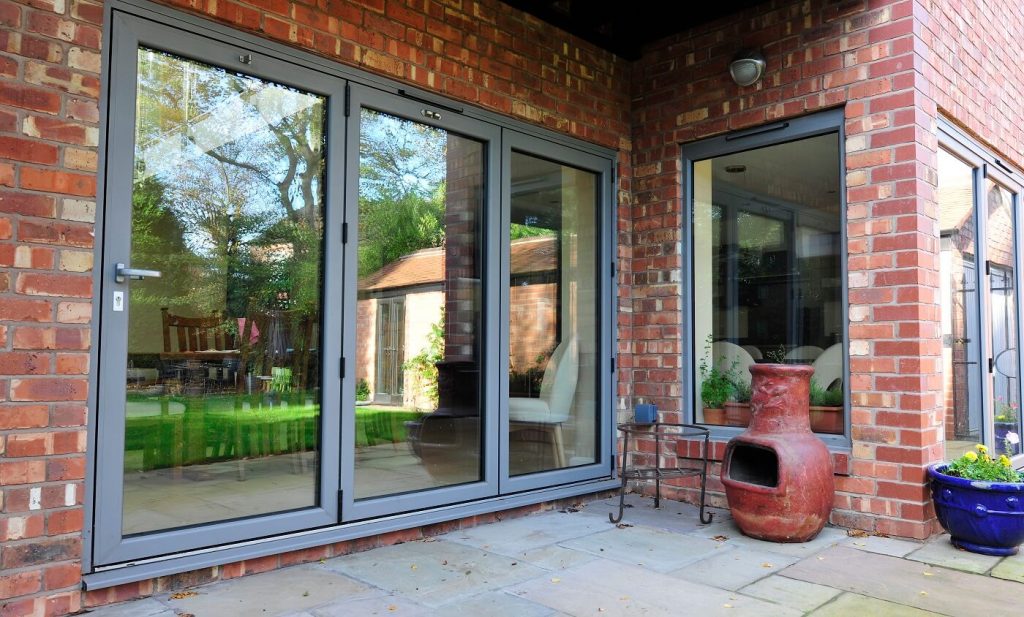 To give it even more modern charm, we also fitted two sets of aluminium bifold doors, both with an Anthracite Grey finish, matching that of the windows. Our aluminium bifolds feature a chic, folding door design, slender frames and large glass panel doors, so light can flood into the rear of their home and Mr & Mrs Claxton are able to move gracefully between their home and garden.
'A' rated glazing fitted throughout the Claxton's home for year-round comfort
As we fitted the aluminium windows and bifold doors with 'A' rated double glazing too, they ensured for a modern thermal performance, leaving this rear extension feeling warm and cosy all year round. However, we fitted several uPVC windows with a dual colour Black on White finish to the front and side elevations too. These also came with our 'A' rated glazing, ensuring for excellent heat retention throughout their whole home.
Another 'smooth' installation in Sale
When commenting on our work, Mrs Claxton said that she was delighted with her new windows and doors and the quality of our service. She also said that:
"Everything went so smoothly". "The rebuild was a huge undertaking, but all the windows were made and installed within six weeks!"
Here at Droylsden Glass, we pride ourselves on delivering for our customers, so we are very pleased to have added another happy customer to our already extensive list!
Have you been impressed by our work here? Although we've currently suspended trading considering the COVID-19 outbreak, we're still answering any home improvement enquiries. So, please feel free to get in touch with us online or by calling 0161 292 1122.