Working out of our base in Audenshaw, we've become one of the leading installers in Tameside. We've been helping homeowners in our local area get more from their homes since 1982. This particular installation was no different; we travelled to stunning Stalybridge to see Mr & Mrs Hughson.
Our competitive pricing secures a project to open up the back of a home
Mr & Mrs Hughson were in the process of modifying the rear of their property, in the hope of creating an open plan kitchen/dining area and a place for the family to enjoy. As good friends of our Managing Director, Kevin Thackeray, they got in touch with us to see if we could help. We suggested a set of aluminium bifold doors with an aluminium window to open up the back of their home. So, after receiving a competitive quote as good as anything else out there, they knew we were the right choice for the job.
Adding light, style and warmth to the Hughson's home with aluminium bifold doors and a complementary aluminium window
With their super slender frames and vast quantities of glazing, aluminium bifold doors let huge quantities of light inside the home, leading to bright rooms that feel incredibly spacious. Therefore, they were the perfect solution for giving the back of the Hughson's home a more open feel. To ensure even more light could make its way inside, we also fitted a sleek aluminium window to go with it.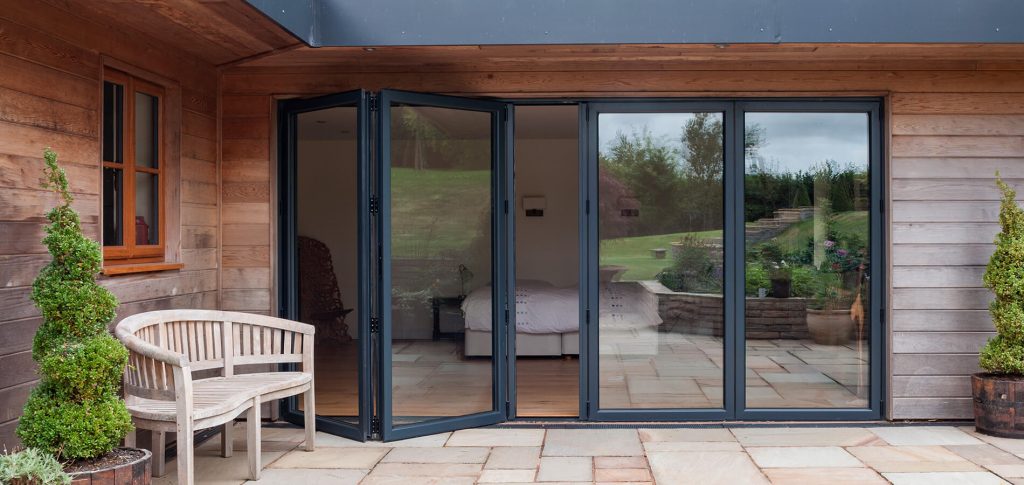 The combination of slim frames and a wall of glass also gave the Hughson's extension the stylish focal point that they desired. However, because we fitted their new aluminium doors and windows with 'A' rated double glazing, their home will stay comfortable during the colder months too, which should lead to a reduction in their energy bill.
Venetian integral blinds to monitor light and privacy levels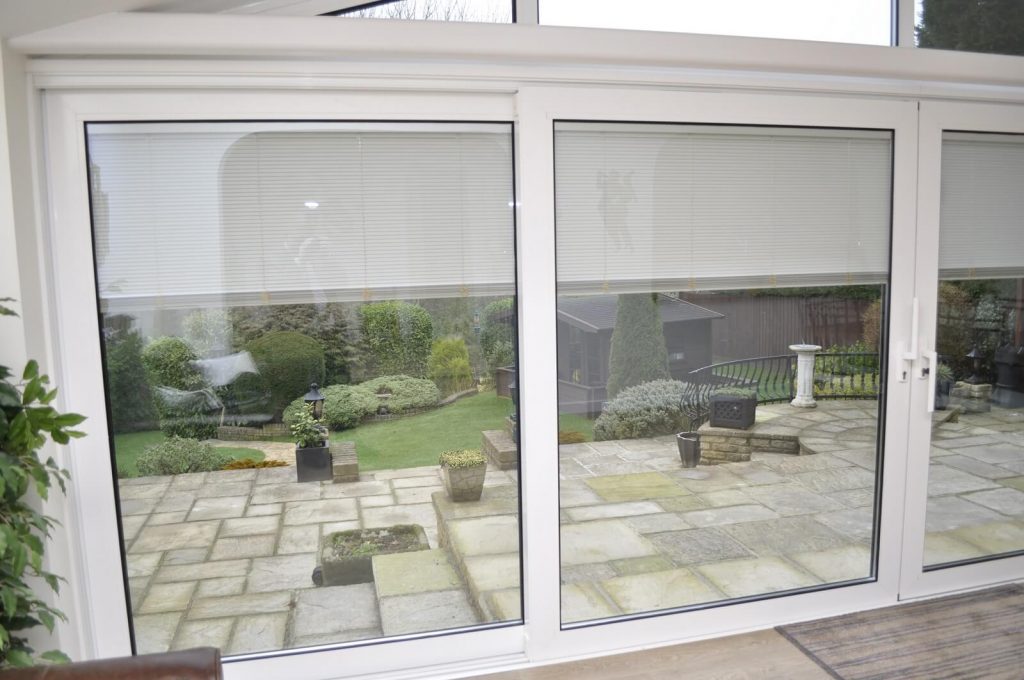 Within the glazed units of their bifolding doors, we fitted a set of stylish Venetian integral blinds. So, when Mr & Mrs Hughson want to limit the amount of sunshine coming inside the home or prevent peering eyes from seeing in, they can. As integral blinds are housed within the glass unit, they are unable to accumulate dust and grime. So, the Hughsons could control light and privacy with no extra fuss!
Another set of satisfied Stalybridge customers
The Hughsons were equally pleased with the quality of the installation and the products. They also had this to say:
"Droylsden Glass were professional, informative, friendly, courteous and delivered on everything they had promised. An all-round good company."
Have you been impressed by our work here? Then, why not get in touch with Droylsden Glass today to see how we can help you improve your home? Give us a call on 0161 292 1122 or contact us online to get started.