Here at Droylsden Glass, we have been involved in a wide range of commercial projects across Greater Manchester. For a recent commercial installation of ours, we travelled to Moston to remodel some homes for a social housing project.
Transforming 15 derelict properties into 2,3 and 4-bedroom homes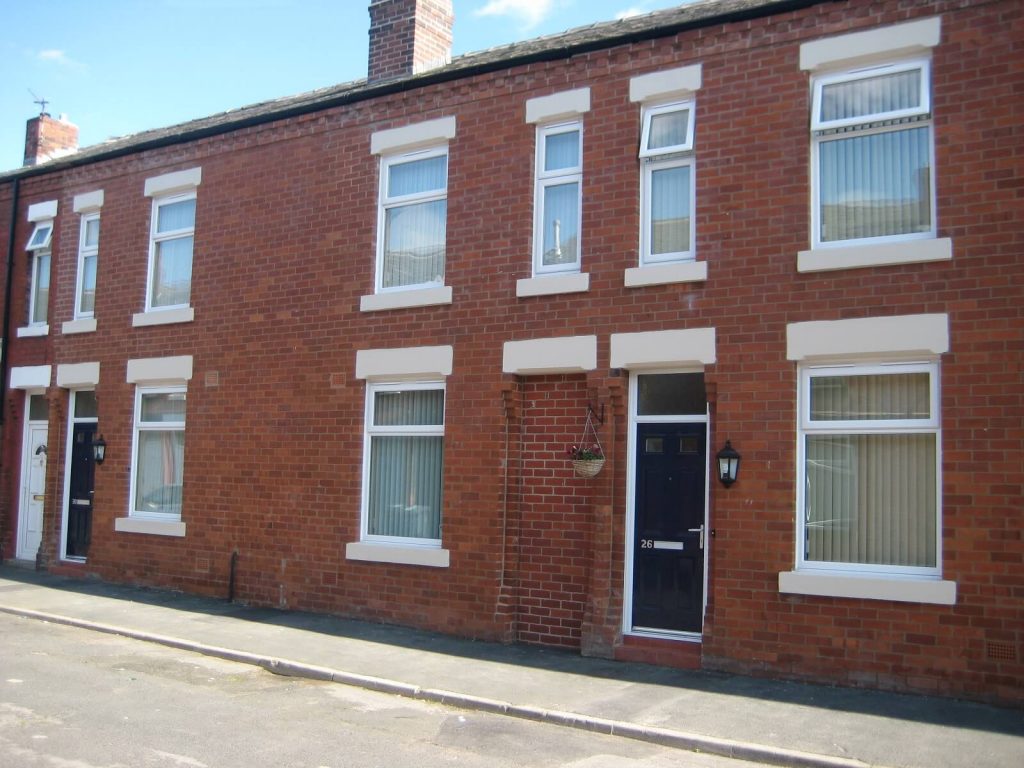 Corrigan Street in Moston was home to 15 derelict properties, which were in desperate need of remodelling. Adactus Housing Association were responsible for them, and they hired Armitage Construction to turn these derelict homes into a social housing project comprised of 2, 3 and 4-bed homes.
We have a successful, long-term working relationship with Armitage Construction, so when they needed windows and doors that were competitively priced and installed to the highest standards, they knew they could call on us.
White uPVC Secured by Design windows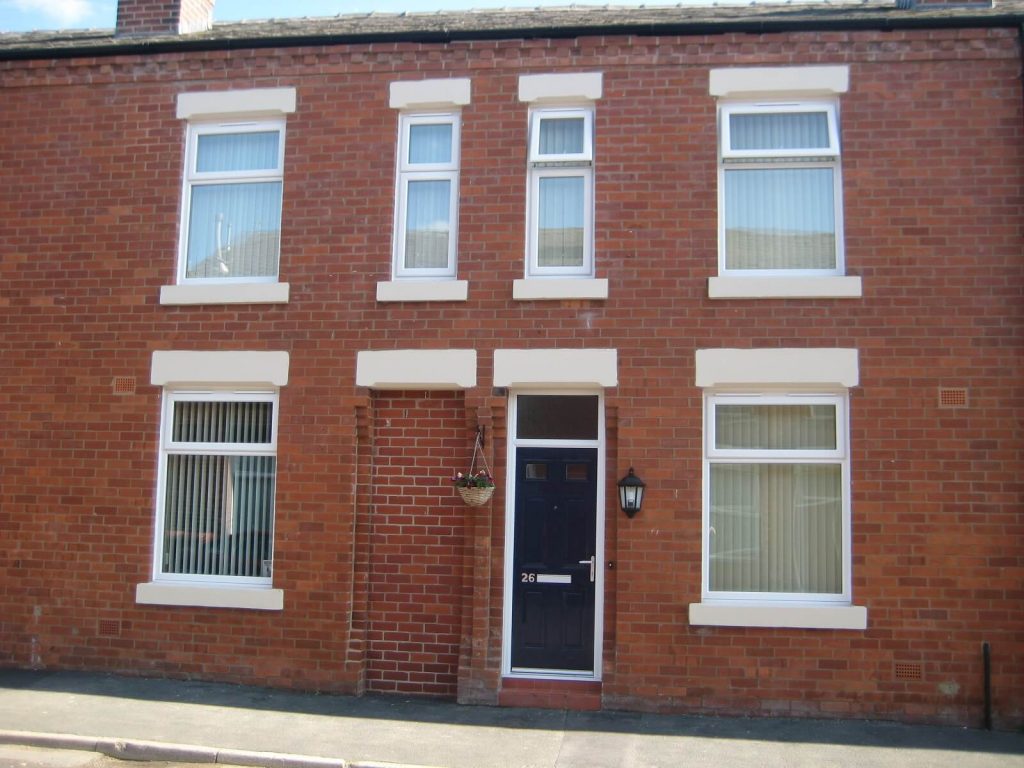 On each of these 15 homes, we fitted white uPVC windows. Thanks to their multi-chambered profiles, these windows will trap plenty of heat, keeping future tenants warm and toasty during the colder part of the year. As uPVC is super easy to clean, maintenance times will be nice and low too.
With each window being fitted with laminated/toughened double glazed units, helping them meet the standards required to achieve Secured by Design accreditation, future tenants also need not worry about their homes being broken into.
GRP Secured by Design composite doors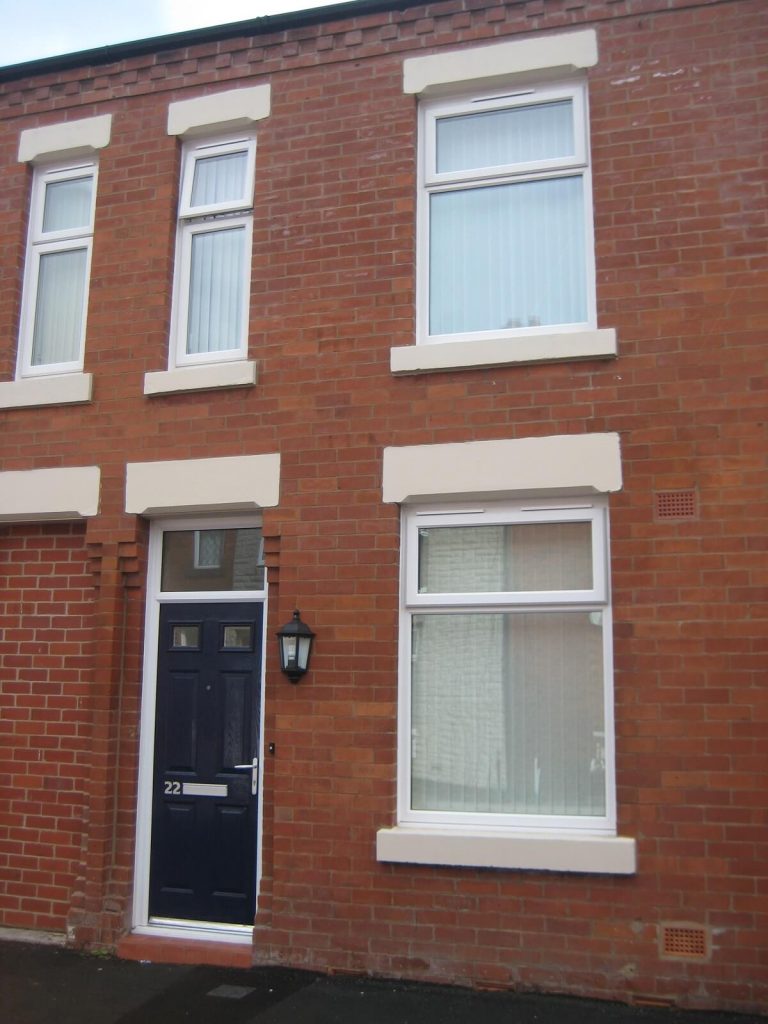 The Glass Reinforced Plastic (GRP) skins feature a woodgrain embossed finish, giving the doors a visually appealing exterior that also resists damage and the weather incredibly well. With composite doors being some of the most efficient entrance doors on the market, future tenants can enjoy even more warmth in addition to a stylish-looking home.
Like the windows, we equipped these composite doors with hardware that enabled them to meet the specifications of Secured by Design. Therefore, leaving no weak points available for prospective burglars to try their luck and force entry to any of these 15 homes.
Are you responsible for a commercial project and were you impressed by our work here? Give Droylsden Glass a call on 0161 292 1122 or contact us online.