Performing high-quality installations for a wide variety of commercial works is something we are highly renowned for here at Droylsden Glass. For a recent commercial project of ours, we travelled to Sale to work on Kempton Court, a care home in need of some refurbishment.
2 new reception rooms for the residents to enjoy
This project required the construction of two new reception rooms for the care home's residents to socialise and relax in. However, these new rooms also required high-quality windows, doors and roofs to go with them.
As Armitage Construction, the contractor responsible for the remodelling of Kempton Court, have worked with us many times in the past, they knew first-hand about the quality of our products and services, and our competitive pricing. So, they got in touch to see if we could help.
Letting in the light with white Eurocell glass conservatory roofs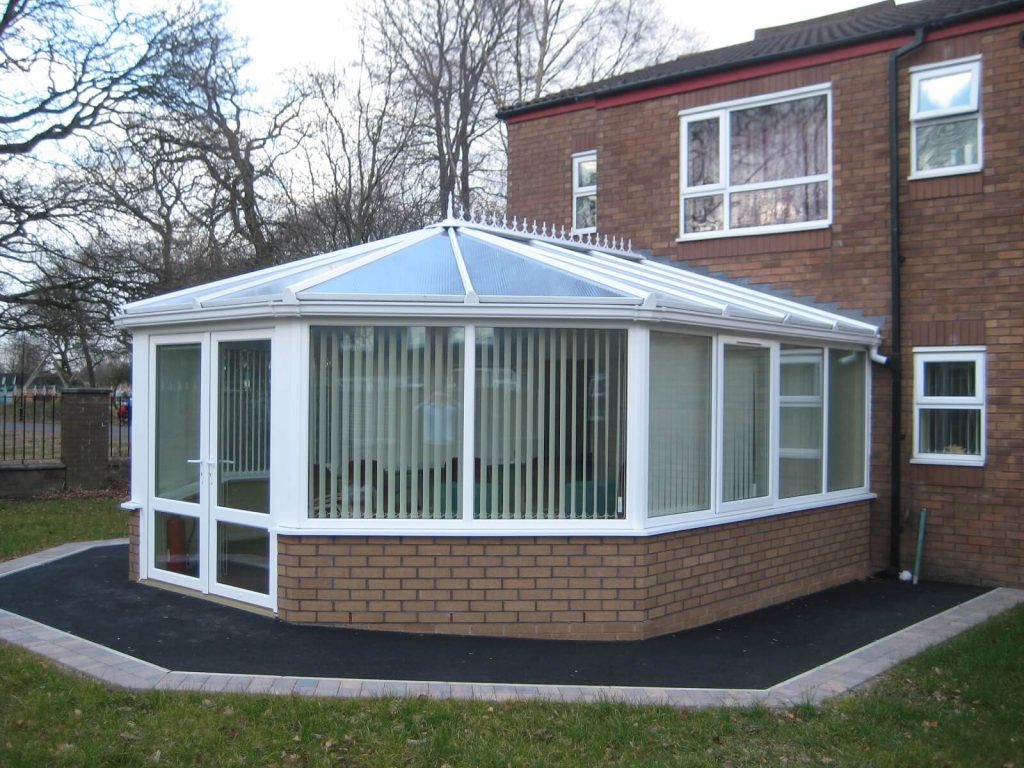 To sit on top of the new reception rooms, one being a sun lounge extension at the front of the building and the other a conservatory at the rear, we installed Eurocell glass conservatory roofs. Both came in a white finish to ensure for a seamless match with the care home's existing windows and doors.
As Eurocell roofs are built from naturally-insulating uPVC and we fitted them with high-quality double glazing, we also ensured each room would feel bright, spacious and cosy. Therefore, making it pleasant for residents to use throughout the year.
White uPVC windows and doors with A-rated laminated/toughened double glazing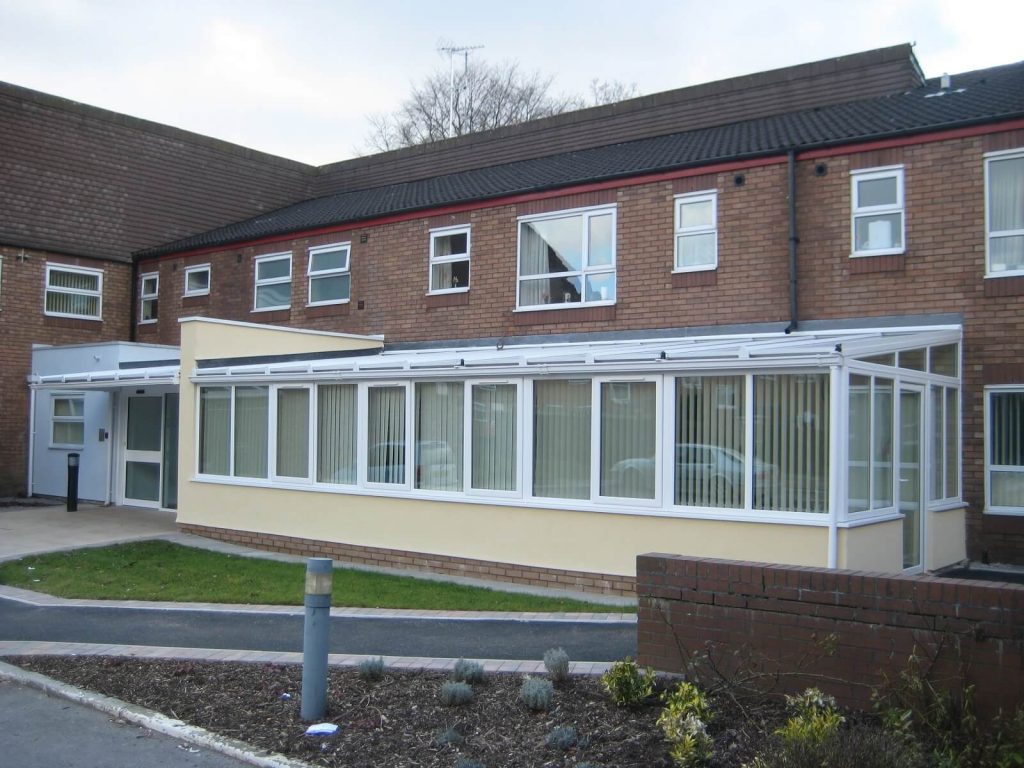 For each reception room, we also fitted matching white uPVC windows and doors. We used 'A' rated double glazed units for them to make sure the rooms would retain plenty of heat. As a result, the care home's heating bills will be lower. Plus, the residents will have no trouble staying warm once the colder months arrive. Each unit also came with laminated/toughened double glazing, so residents, staff and visitors are protected against smashed glass.
Glazed aluminium entrance doors with automated controls for easy access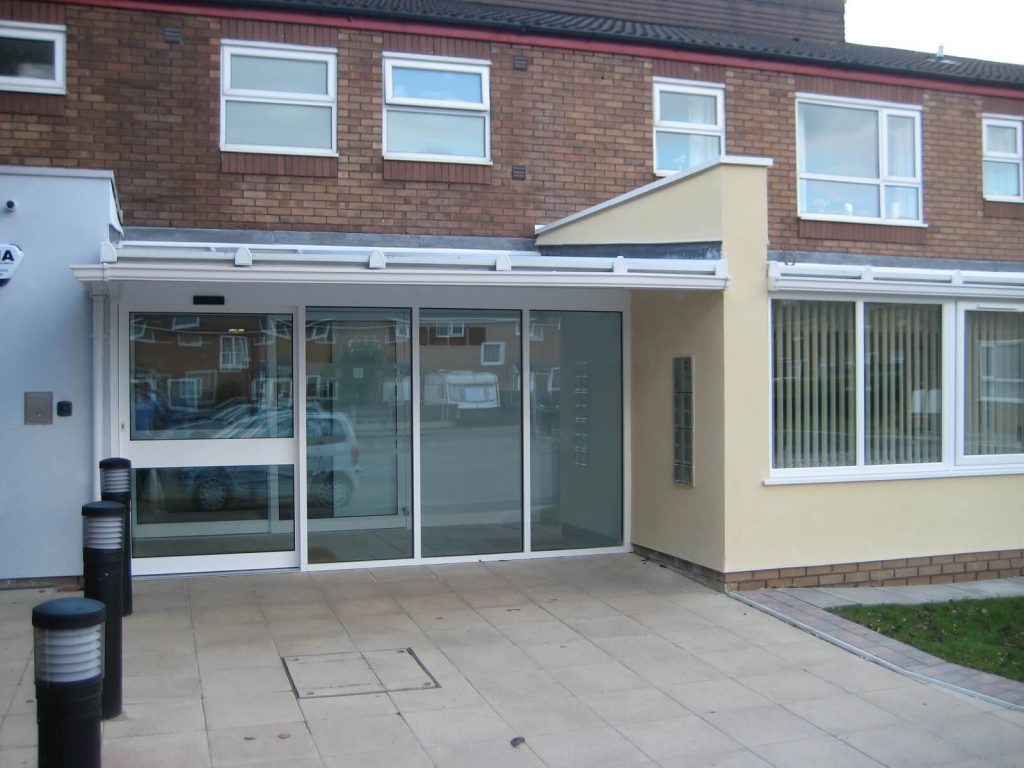 For the final part of this project, we fitted some glazed entrance doors which were built from sturdy aluminium. This modernized the building's façade whilst flooding the interior with natural light to brighten it up. As each door came with automated controls, access to and from the home for residents, visitors and staff is also super easy.
Working without disrupting the daily routine of the residents
Whilst working on this project, it was essential for us to take care not to cause any major disruptions to the daily routine of Kempton Court's residents. Whilst this wasn't easy, we are especially proud of the positive feedback we received from Ms Sharon Levey, the Site Manager at Kempton Court:
"With so many elderly residents, any major structural work can be difficult, but Droylsden Glass made sure everything went smoothly."
Are you responsible for a care home refurbishment and were you impressed by our work here? If so, give us a call on 0161 292 1122 or contact us online.