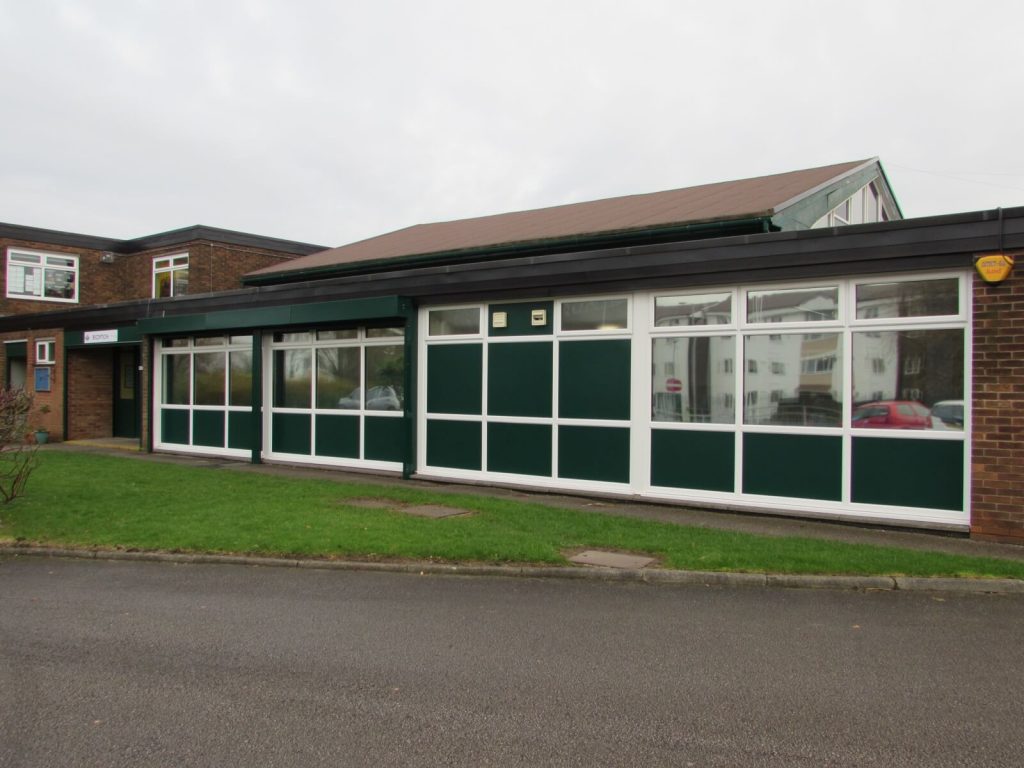 For a recent commercial job of ours, we took a short trip across Tameside to the town of Denton to provide our installation services to Manor Green Primary School.
Chosen for our ability to understand the unique needs of the school environment
Over the years, the school's fabric had started to look a little tired and in need of some refreshment. Whilst improving the aesthetics of the school buildings, they also wanted to enhance security and energy-efficiency, and keep maintenance costs low, all whilst staying within budget.
After we responded to the school's tender request, they were very impressed by our competitive pricing, glowing reviews, and experience within school environments. So, their Business Manager, Mrs Fiona Miles, got in touch and we made the short venture from our Audenshaw base to see them.
White 'A' rated uPVC windows with Green insulated panels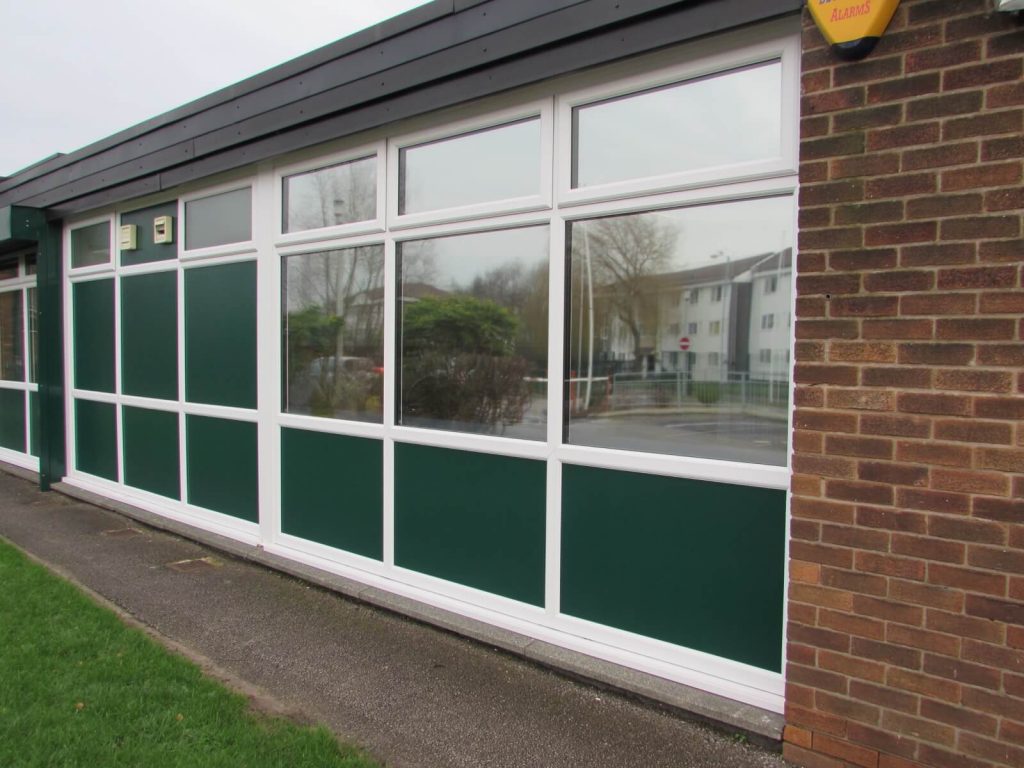 To ensure the school received the boost to thermal performance that they were looking for, we fitted naturally-insulating uPVC windows with 'A' rated double glazed units. To sit around the uPVC windows and create a visual link between them and the school logo, we then installed some insulated panels that had been coloured to RAL 6005 Green.
Finally, we installed a solar protective film onto the windows. This improves privacy levels and keeps the classrooms cooler when in direct sunlight, so students and teachers can stay comfortable during lessons at any time of the year.
Green Senior Aluminium SFG+SD doors with low threshold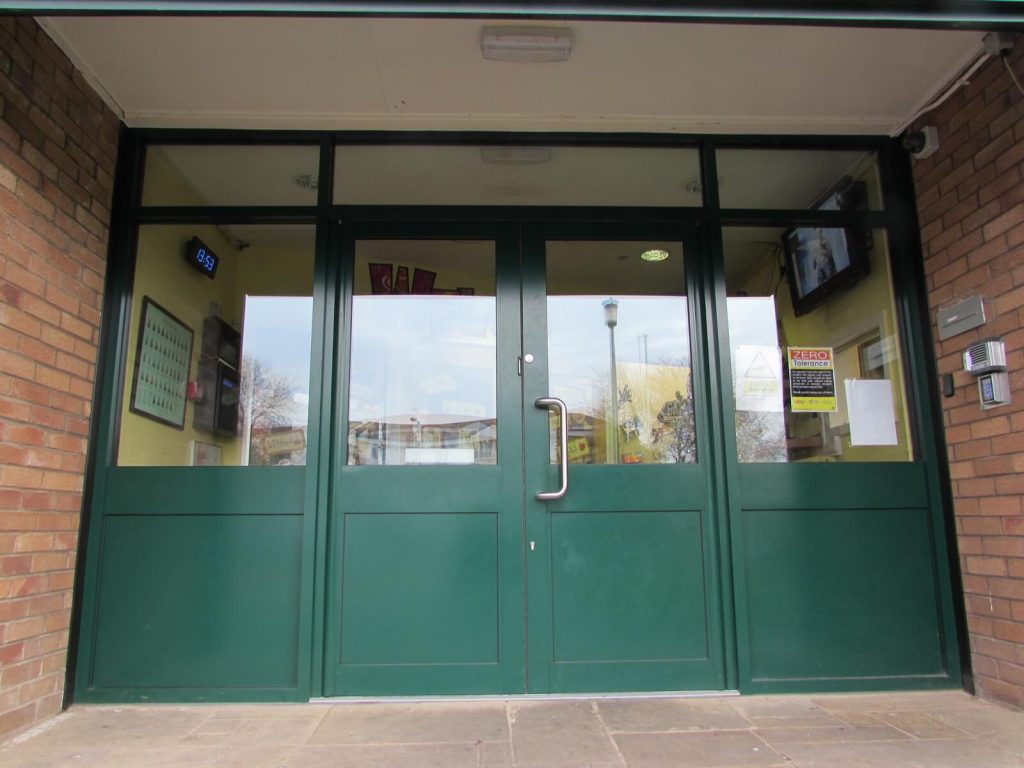 To continue enhancing the school's façade whilst enhancing its security, we fitted a selection of sturdy aluminium doors built from the leading SFG+SD systems from Senior Architectural Aluminium. In addition to making use of the latest security hardware, they came with a low threshold. Therefore, the school grounds are easy to access and the risk of trips and falls is minimized.
These also came coloured to RAL 6005 Green to ensure for a seamless blend with the insulated panels and reinforce the link with the school logo.
Keeping teachers and students safe with laminated & toughened glass units and anti-finger trap door stiles
We also ensured school pupils and teachers would be protected against any smashed or damaged glass by using laminated and toughened glazing on the windows and doors. The doors also came equipped with anti-finger trap door stiles, significantly reducing the risk of any trapped fingers. For additional safety, we even fitted a special childproof opening and ventilation system to the windows, limiting their opening to teachers and authorised adults.
Are you responsible for a school or commercial property and were you impressed by our work here? Get in touch with Droylsden Glass today. We are available to call on 0161 292 1122 or you can contact us online.