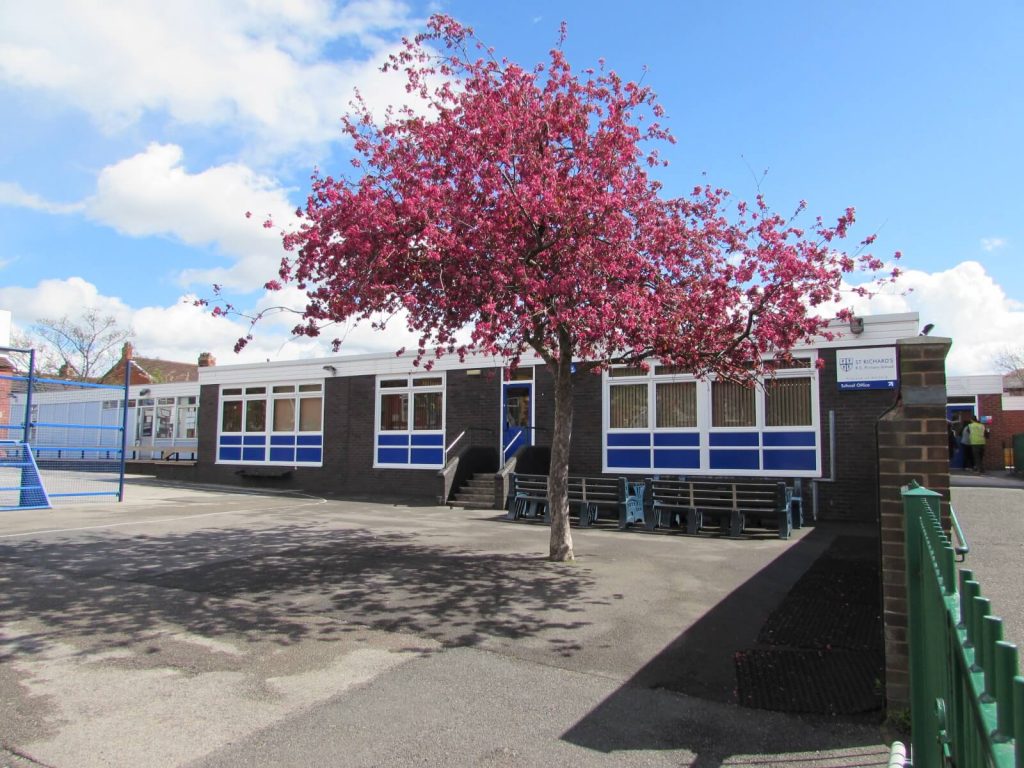 Here at Droylsden Glass, we are no strangers to school environments, having delivered for numerous school refurbishment projects in the past. For a recent one of ours, we ventured towards Manchester city centre to visit St Richard's Primary School in Longsight.
Recommended by another local school
The school's fabric needed a new lease of life, aesthetically and in terms of performance. So, after we were recommended to the school bursar by another local school and they became aware of our fantastic reputation for this type of project, they got in touch with us to see if we could enhance the school's façade, make it more energy efficient and secure, and stay within budget!
White 'A' rated uPVC windows with low E, laminated, safety double glazing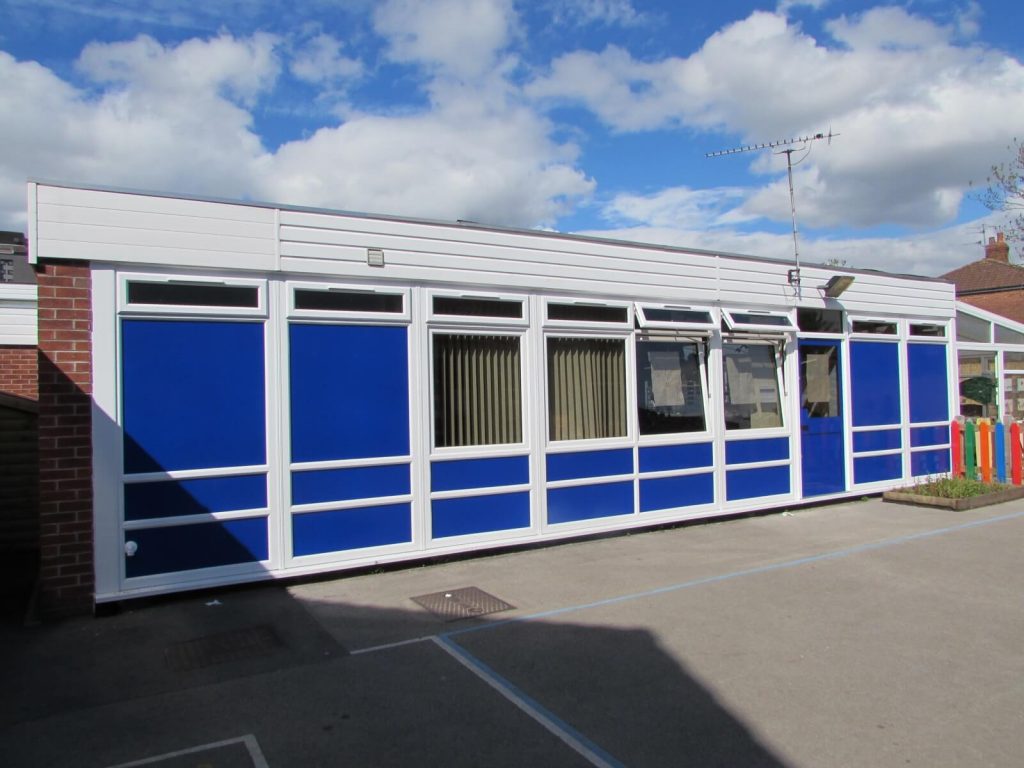 The work we carried out here was part of a major restoration project, where we replaced all the original timber windows over a 3-year period.
To replace them, we fitted 55 low maintenance uPVC windows. These came with 'A' rated low E double glazing to drastically improve the school's energy performance. As the double glazed units also featured laminated, safety glazing, the windows were reinforced against potential breakages, helping to keep the school pupils safe.
Ultramarine Blue insulated panels and electric window actuators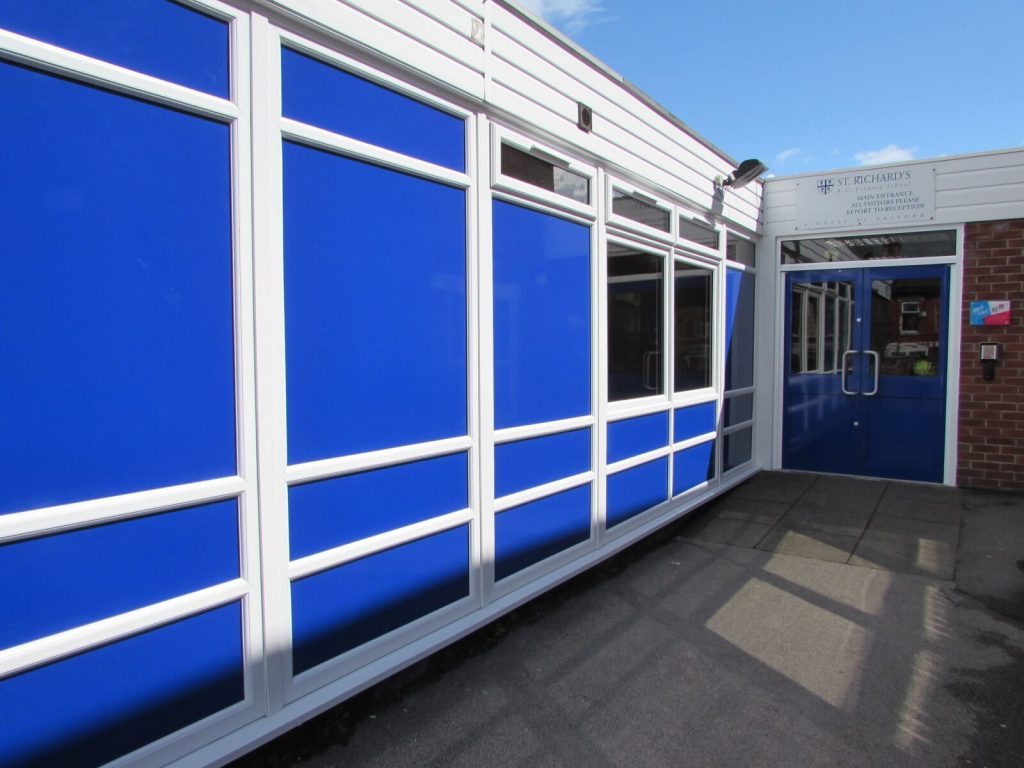 To sit around each window, we also fitted insulated panels in an Ultramarine Blue (RAL 5002) colour. This colour replicates the existing school logo, resulting in a better-looking façade that retains the school's original character.
As several windows were also located at a high level, they needed electric window actuators to allow them to be opened and closed. So, we got in touch with a local actuator installer to fit some for us.
Senior Aluminium SFG+SD Doors with anti-finger trap door stiles and low thresholds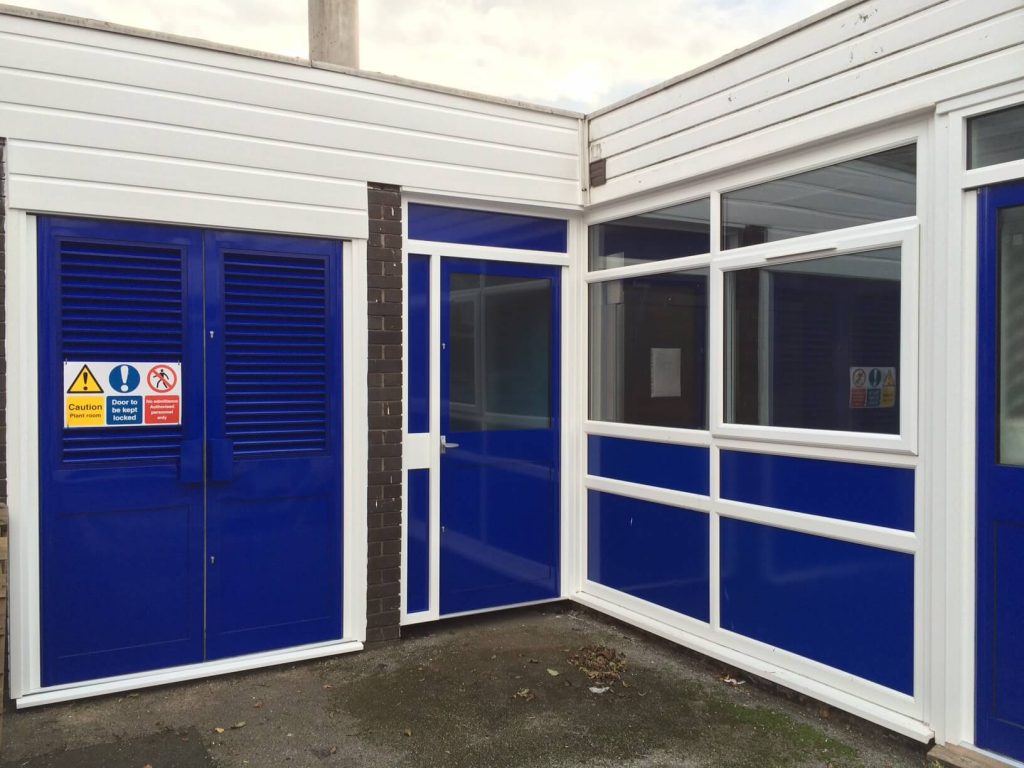 To finish off this restoration project, we fitted 13 aluminium doors built from the esteemed SFG+SD systems from Senior Architectural Aluminium. They also came in an Ultramarine Blue finish to ensure a seamless match with the uPVC windows. The use of high-quality aluminium and the latest security hardware meant school security was substantially reinforced, whilst polyamide thermal breaks meant further improvements to the school's thermal performance.
To prevent pupils from trapping their fingers and allow for easy access to and from the school grounds, each door came with anti-finger trap door stiles and a low threshold too.
A grade of 'excellent' across the board
For this job, St Richards Primary School gave us our own report card to let us know what they thought about our work. They rated us as excellent for punctuality, attendance and conduct, but you can view full details of the report here.
Are you responsible for a school property or premises and were you impressed by our work here? If so, give us a call on 0161 292 1122 or contact us online.