Homeowners in Bramhall have come to know us for the excellent work we've performed on properties in and around the area. For a recent installation of ours, we travelled there to install a stunning traditional orangery.
A recent customer looking for some extra space
Our Bramhall client wanted to create a family space that could be used to enjoy the privacy of the beautiful garden situated at the rear of their home. As we had replaced their polycarbonate conservatory roof with a high-performance glass version just 6 months prior, memories of our excellent service and products were fresh in our Bramhall client's minds. So, they got in touch with us to see if we could help them out again and plans for their new orangery begun right away.
Traditionally built Eurocell Orangery roof with Smartglass Blue 4s glazing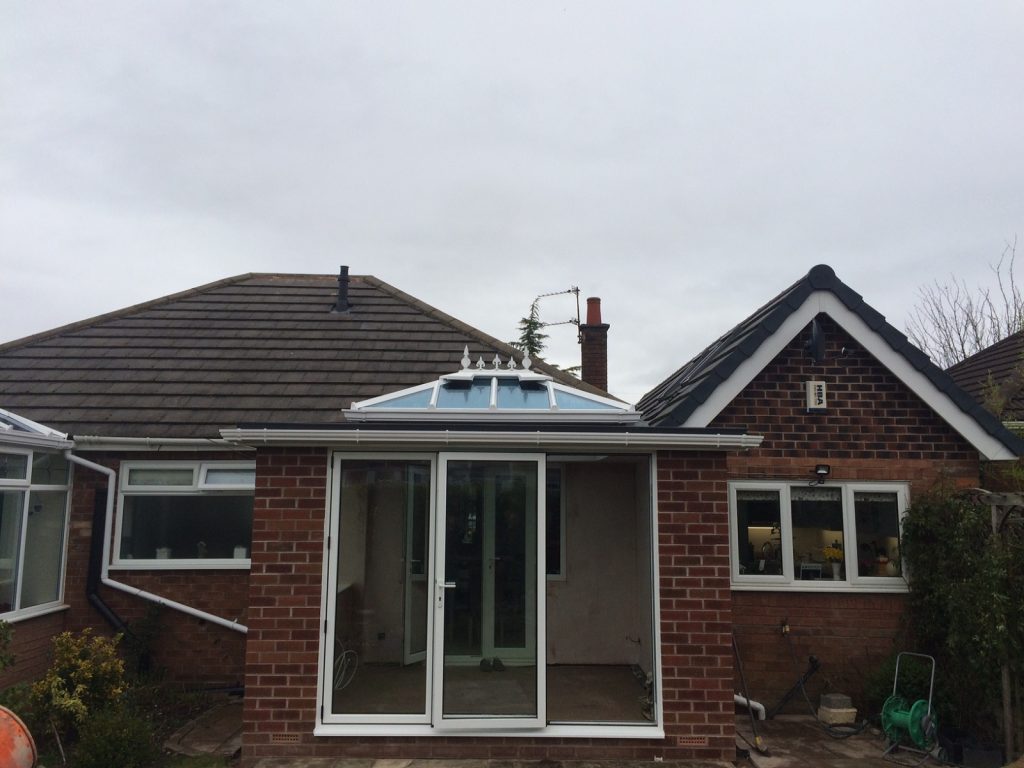 To sit on top of their new orangery, recreating the natural beauty these structures are known for whilst allowing plenty of natural light to flow inside, we installed a Eurocell conservatory roof that came in a traditional lantern roof style.
Renowned for their superb performance, this roof came fitted with Smartglass Blue glazing, which reduces light transmission by 52%, so or Bramhall clients can forget about any glare issues when enjoying their new space. As Smartglass Blue glazing also offers fantastic U-values of 1.2 W/m2k and is self-cleaning, they can stay warm with the absolute minimum of hassle too.
White 'A' rated uPVC casement windows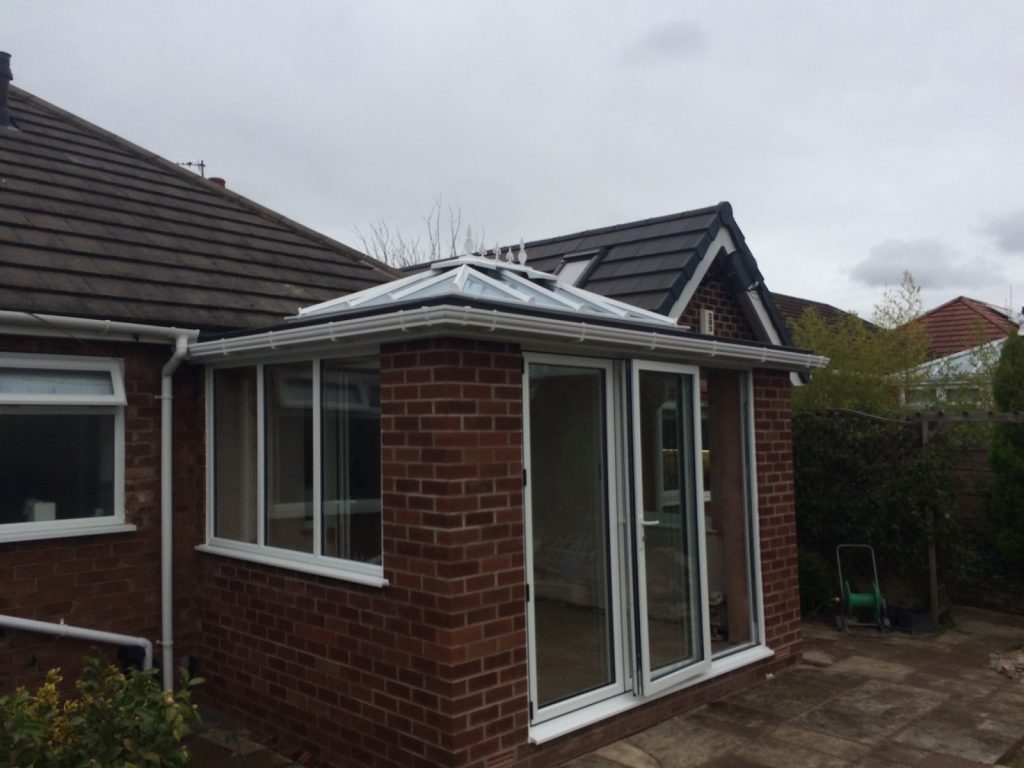 We also fitted their new orangery with uPVC casement windows, which came in a crisp white finish, matching its roof and doors. Thanks to several heat-trapping chambers in uPVC window profiles and the use of 'A' rated double glazing, it will be easy for our Bramhall clients to stay warm in their new orangery without overpaying on heating bills.
White 3-pane aluminium bifold doors with 'A' rated double glazing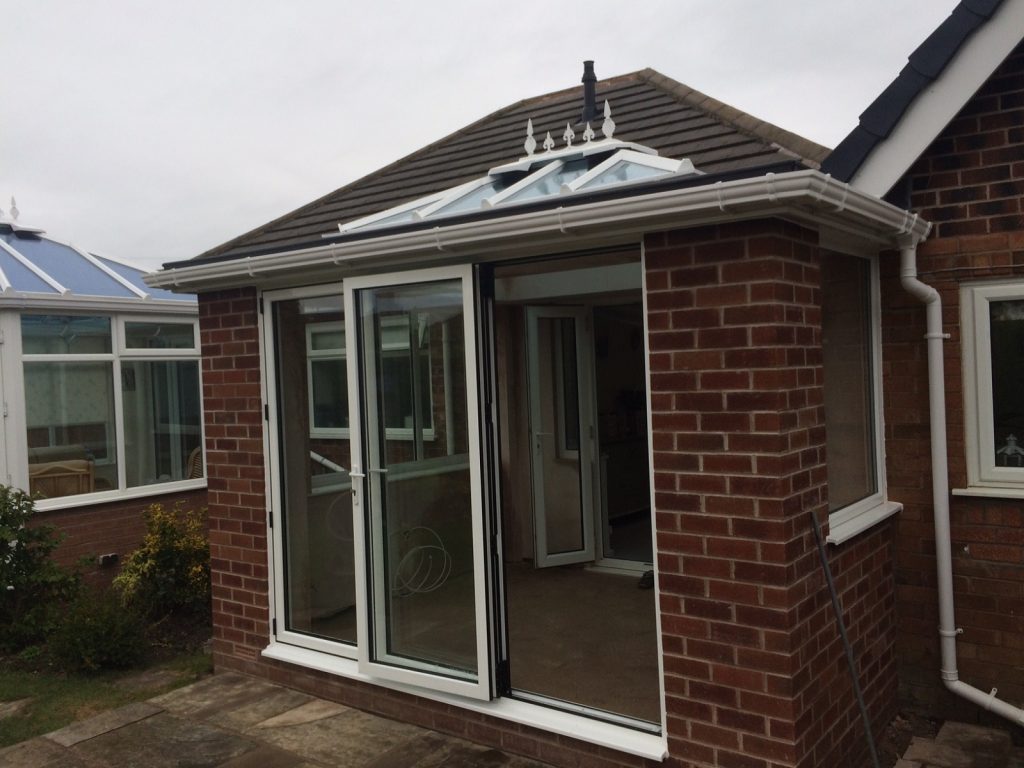 Finally, we fitted a set of 3-pane aluminium bifold doors, which also came in a matching white finish. Thanks to their slimline frames and ability to be completely folded to one side, light and air can flow inside the orangery whilst our Bramhall clients can enjoy uninterrupted views of their stunning garden – just like they wanted!
As aluminium bifold doors come with insulating polyamide breaks in the frames and we fitted 'A' rated double glazing to sit between them, the already impressive thermal performance of this traditional orangery was boosted further.
Are you a homeowner and were you impressed by our work here? To see how we can help you improve your home too, give us a call on 0161 292 1122 or contact us online.