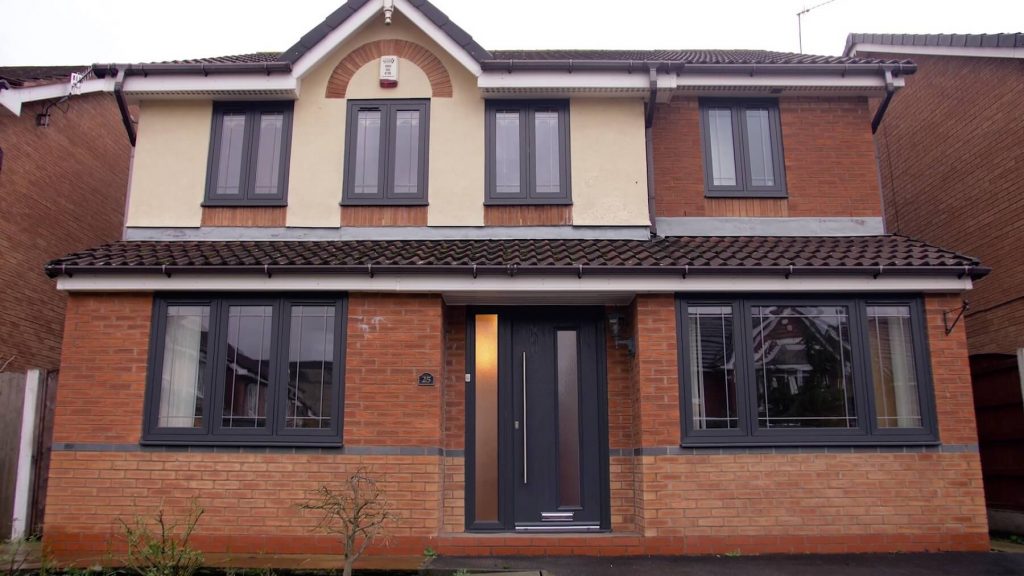 Homeowners in Tameside know that they can always turn to Droylsden Glass when they want to enhance their current living space. Although this wasn't the first time we've been to stunning Stalybridge, we recently made the short journey from our Audenshaw home to fit a set of flush sash windows and doors.
In search of energy-efficient windows for their Stalybridge home
Our Stalybridge client wanted to replace their current windows with thermally-efficient ones, making their home energy-efficient in the process. So, as we are one of the leading installers of energy-efficient windows in the local area, they naturally turned to Droylsden Glass to see if we could help. They were also very drawn to the contemporary charm of Anthracite Grey, so wanted to reinvent the look of their home with it accordingly.
Anthracite Grey on white flush sash windows and doors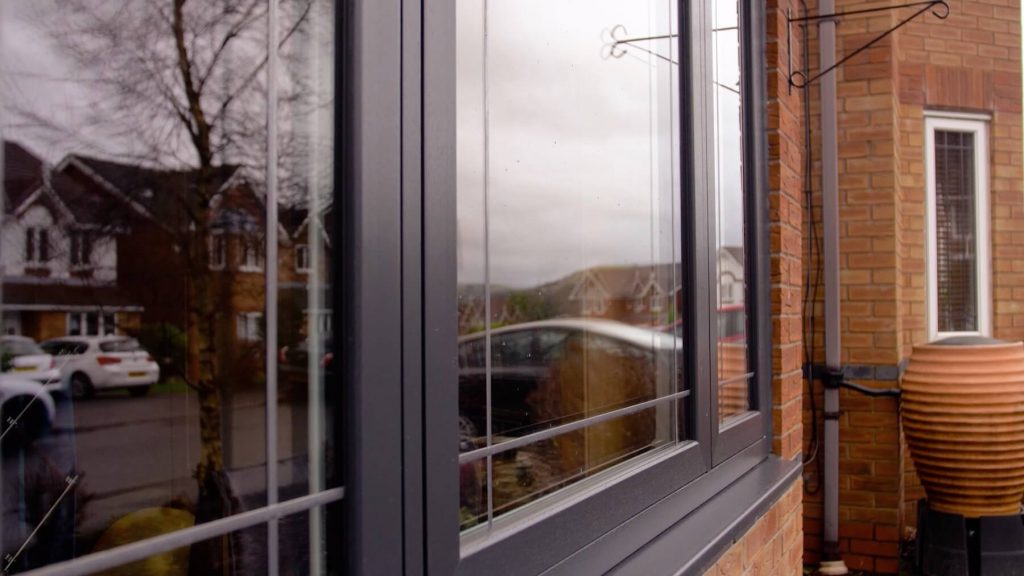 With their flat, streamlined appearance, flush sash windows were the perfect solution for the contemporary Anthracite Grey finish. It also worked beautifully with the flush sash doors, whilst we fitted both products with stylish chrome handles to complete the modern look and ensure for a seamless match.
As the windows came equipped with Maco shootbolt locking mechanisms, outstanding home security and the resulting peace of mind that brings were also assured. However, we also fitted the windows and doors with our 'A' rated double glazing. This meant excellent heat retention, leading to the warmer, more energy-efficient home that our Stalybridge clients were after.
Anthracite Grey composite door with Ultion locking cylinders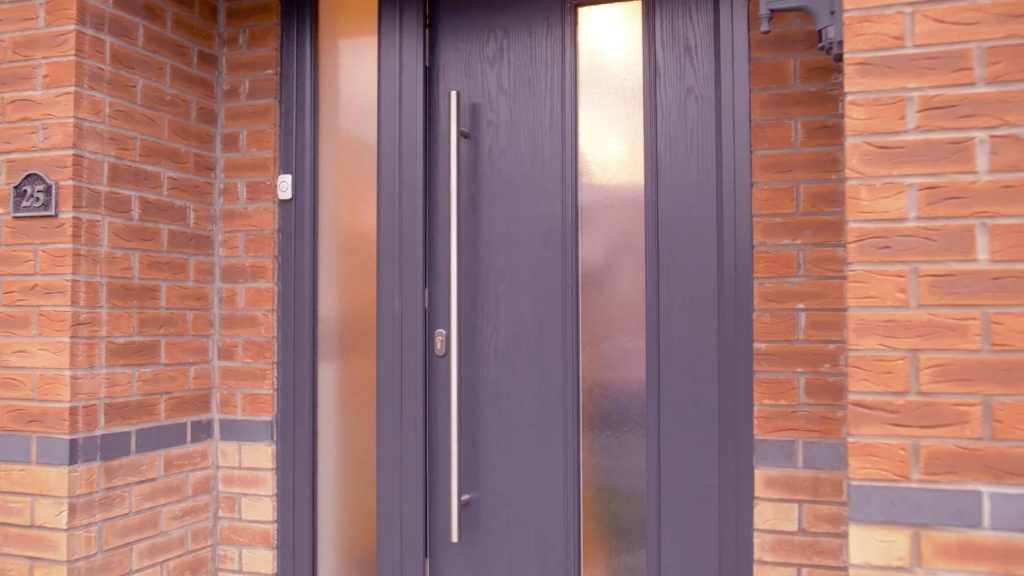 To finish off their Anthracite Grey home transformation, we fitted a composite door, coated in this rich shade. We also equipped it with a stainless-steel bar handle, giving the door a distinctively modern appearance, which matched the flush sash windows and doors.
Finally, we fitted the composite door with an outstanding locking cylinder from Ultion and advanced multipoint locks, ensuring the security of this Stalybridge home was nothing short of formidable.
A 10/10 review on checkatrade.com
Our Stalybridge clients gave us a 10/10 review on checkatrade.com, demonstrating their absolute delight with the quality of our service and their new windows and doors. They also thought that our 'fitter was great' too!
Innovative home improvement solutions installed throughout Greater Manchester and the surrounding areas
Were you impressed by our work here? Get in touch with Droylsden Glass today to see how we can help you get more from your current home too. We are available to call on 0161 292 1122 or you can contact us online.