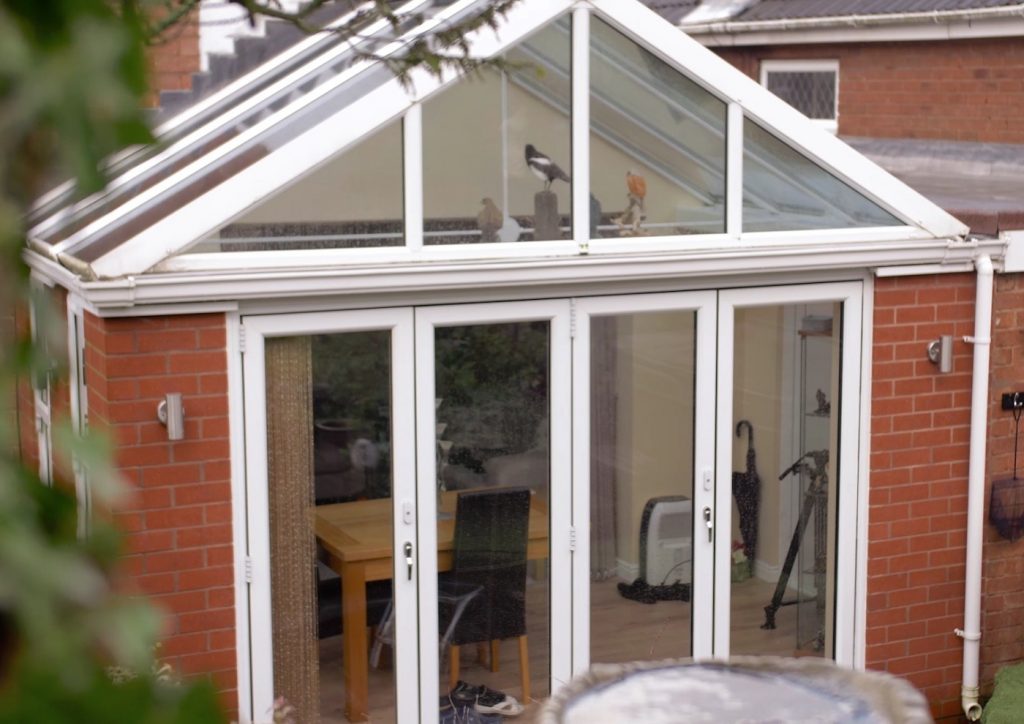 Homeowners in Stalybridge are very familiar with Droylsden Glass, seeing as we've helped many of them improve their current properties. We travelled to this charming Cheshire town again recently to install a mock orangery.
In search of more space at the rear of their home
Many customers contact us because they would like more space for them and their family to enjoy throughout the year, which is exactly why this Stalybridge client got in touch. As this client had previously hired us for a uPVC bow conversion too, they knew we would do an excellent job creating their dream extension. So, once we spoke to them, we quickly traveled to their Stalybridge home to remove their rear window and start extending their home.
'A' rated white uPVC windows and bifold doors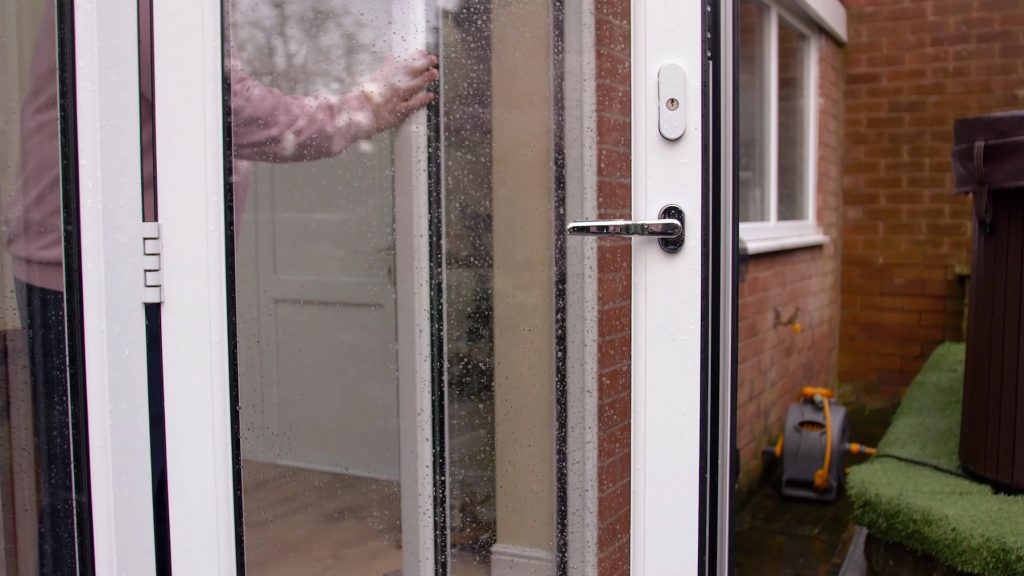 Ensuring the temperature remains comfortable throughout the year is essential when building a new extension. So, as we used 'A' rated uPVC windows and bifold doors, this extension will keep the heat in during the winter and out during the summer, giving our Stalybridge client the freedom to use their new space in whatever way they wish.
Safety and visual appeal are two other important aspects of any extension. But as the 'A' rated glazing came with toughened, safety glass, our Stalybridge clients can use their new extension throughout the year without fear of smashed glass. The combination of mock sash horns, white finish and chrome furniture also ensured that their extension gave off a charming vibe that combined elements of classic and contemporary design.
Gable fronted glass conservatory roof with solar control/self-cleaning glazing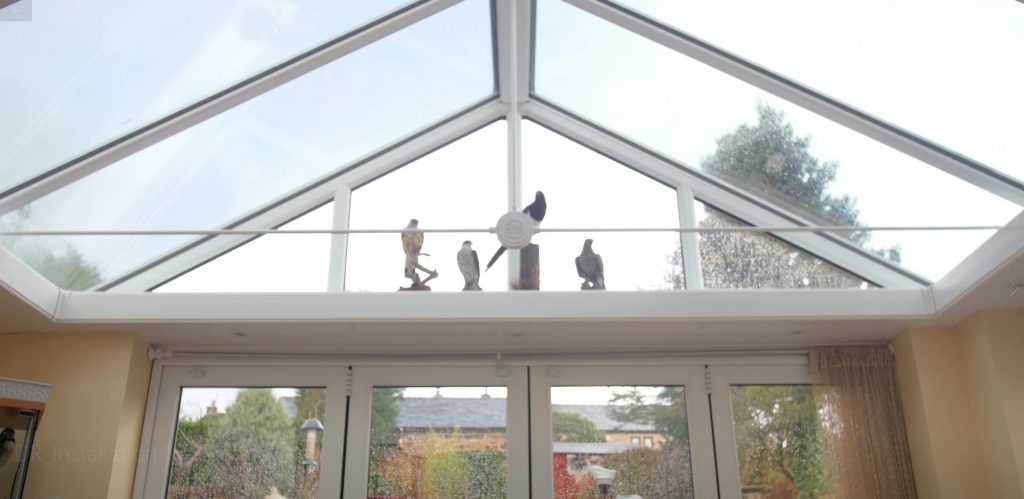 A glass conservatory roof with a gable-front was the perfect choice for ensuring this extension would be flooded with natural light, resulting in a bright, spacious living environment. The gable front also added to the classic vibe, especially when paired with the internal soffits that we fitted with it.
Despite the vast amount of glazing, we ensured there was no risk of this extension overheating either as the roof came with solar control glass, which limits rises in temperature caused by solar gain. Plus, the glazing also has a self-cleaning layer, so our Stalybridge clients need not worry about having to keep the roof clean.
"An excellent service with an excellent team of workers"
Our Stalybridge clients described our service and team of workers as "excellent". They also gave us a 10/10 review on checkatrade.com, demonstrating how incredibly pleased they were with the result. Here at Droylsden Glass, we take delight in delivering for our Stalybridge clients, so we are very pleased to have delivered once again.
Were you impressed by our work here? Why not get in touch with us to see how Droylsden Glass can improve your home today. Give us a call on 0161 292 1122 or contact us online.