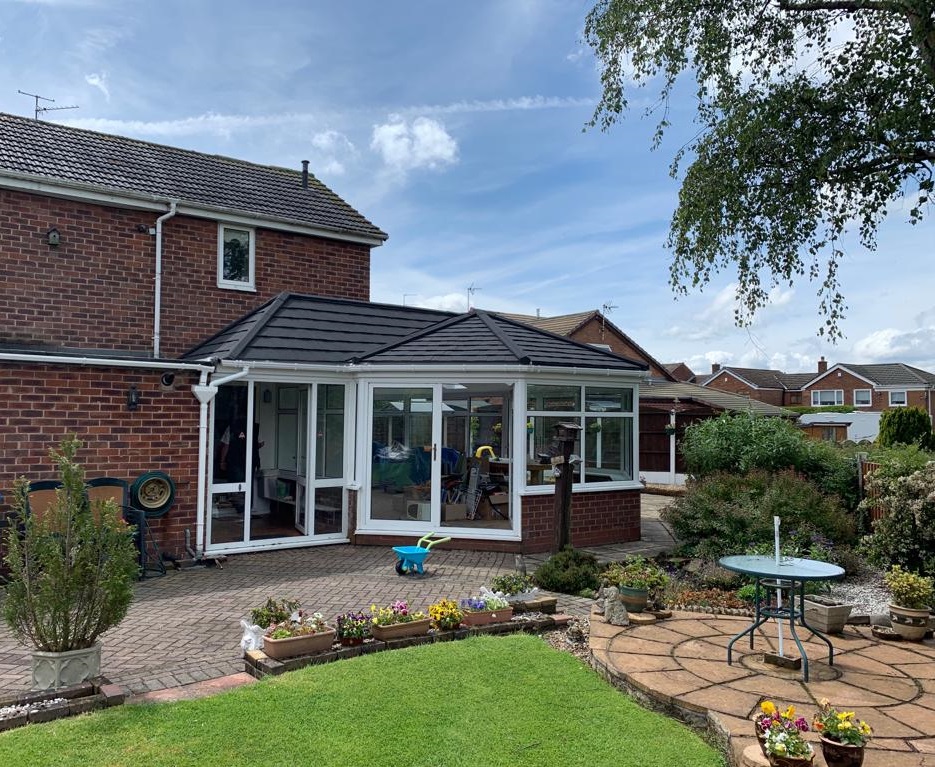 Here at Droylsden Glass, we won the Property and Construction Business of the Year award at the 2019 and 2017 Pride of Tameside Business Awards. One of the reasons we have managed to win this award on multiple occasions is because of the fantastic reputation we enjoy in Ashton-under-Lyne, which is where we ventured for a recent installation of ours.
Unable to enjoy their conservatory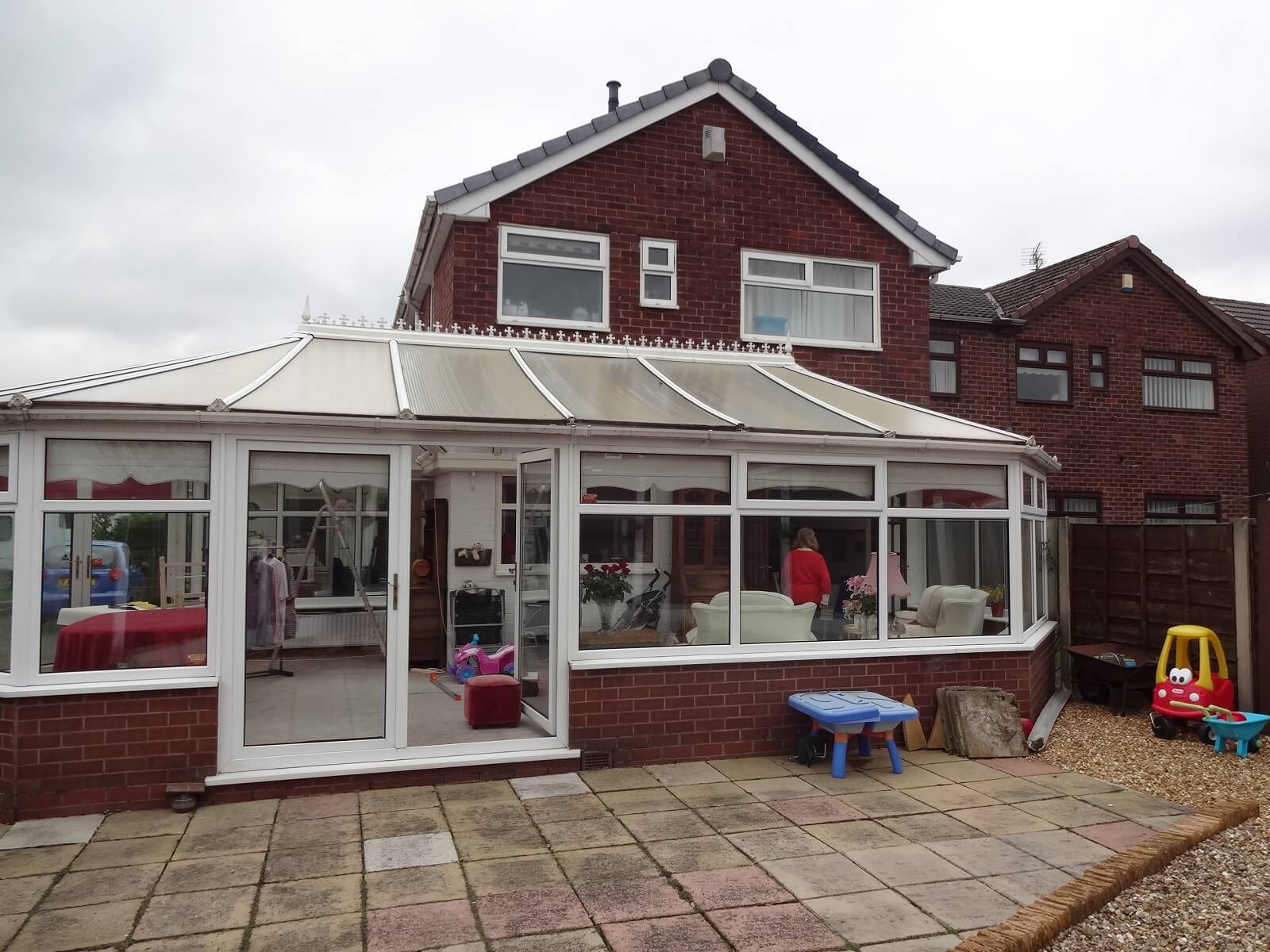 Like many who own a conservatory that is old and tired, Mr & Mrs Ambler were unable to make full use of the extra space they had available to them. So, they wanted to update its look and enhance its thermal performance to get more use out of it. We had previously installed a uPVC entrance door and composite door to the Ambler's home after they'd seen our glowing online reviews, so they gave us another call and we made the short journey across Tameside to see them at their Ashton-under-Lyne home.
Swapping out the old polycarbonate roof for a hardwearing Supalite tiled option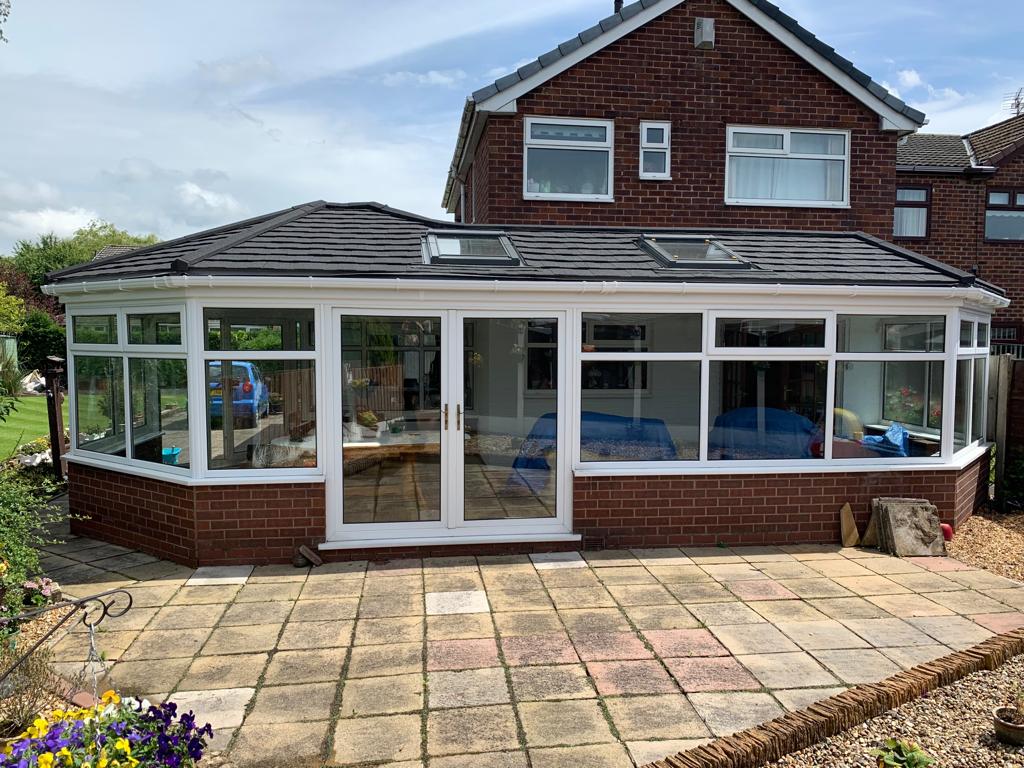 Old polycarbonate roofs are notorious for their inability to keep a conservatory cool in the summer and warm in the winter. However, due to their truly outstanding thermal properties, Supalite tiled roofs are known for exactly the opposite. So, after fitting one to their conservatory, Mr & Mrs Ambler could now comfortably use the extra space in whatever way they want 365 days a year! Supalite roofs are also known for maintenance-free tiles that can last for as long as 50 years. So, the Amblers can expect many years of enjoyment from their conservatory with absolutely no fuss.
Roof windows and LED lighting to ensure for a brightly lit space day and night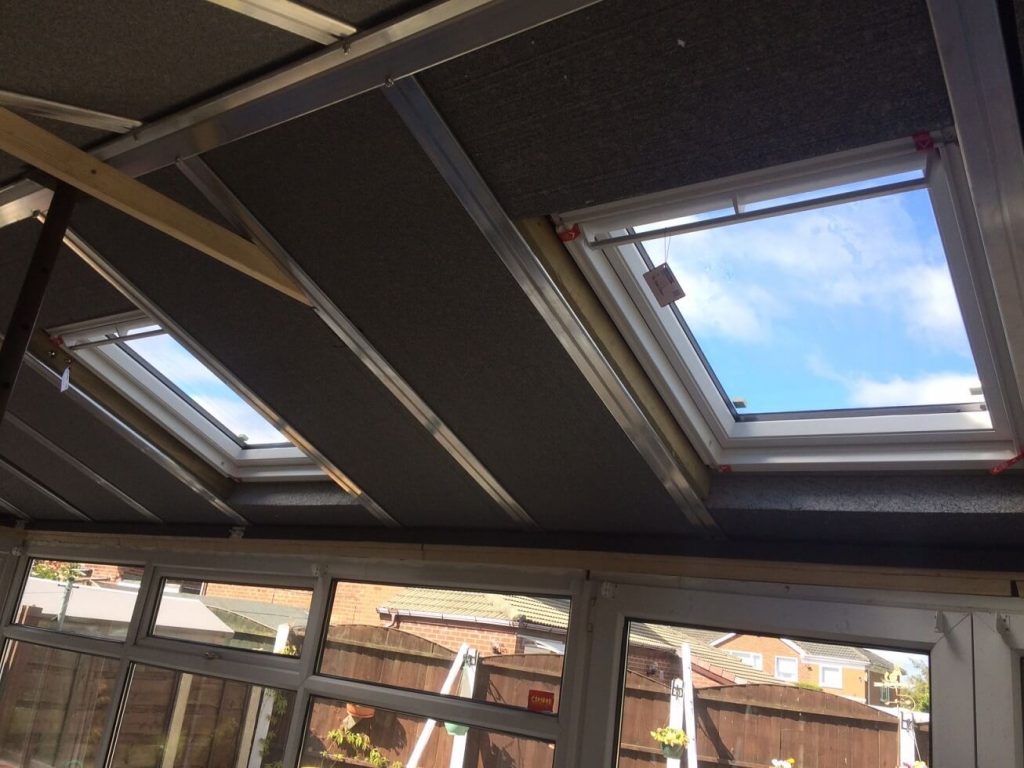 As we were replacing an old polycarbonate roof with a tiled one, it was inevitable that some of the natural light coming into the Ambler's conservatory would be lost. However, because we chose to incorporate 2 roof windows into its design, we made sure plenty of light could still flow inside. We also fitted smart LED spotlights into the interior plastered ceiling, making the conservatory feel more like another room in the house and ensuring they could make use of it at night too.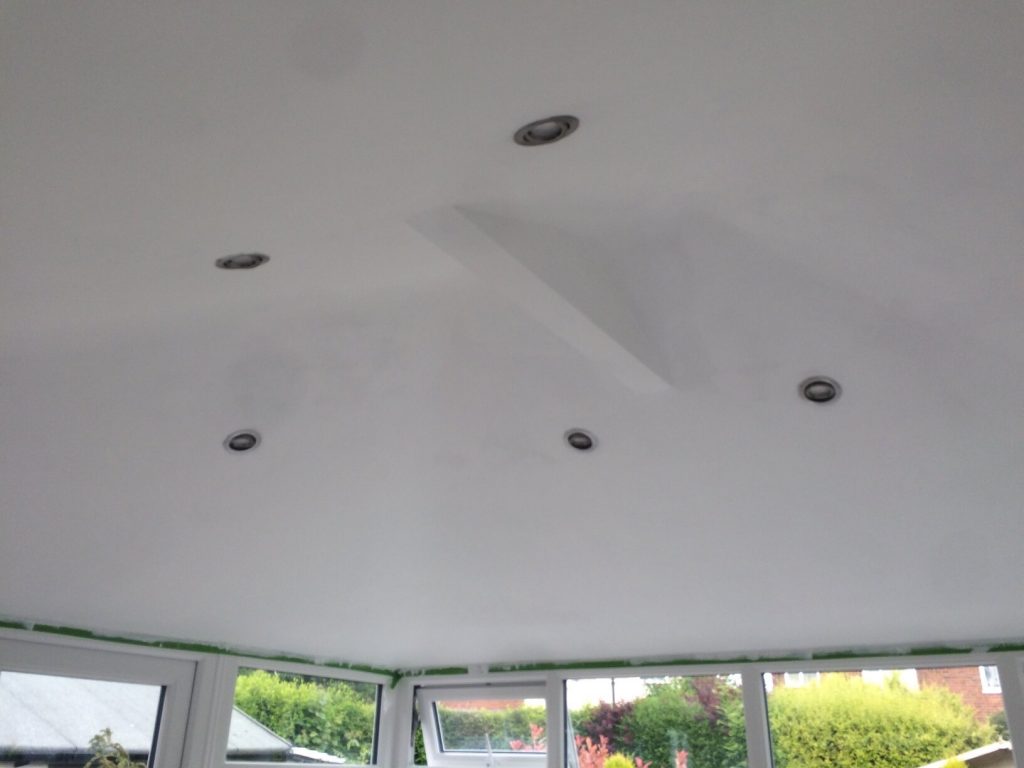 Our years of expertise ensure the job went off without a hitch
Due to the complex layout of the Ambler's conservatory, this job was particularly difficult to measure up and survey. However, with glazing experience dating back to 1982 behind our expert team of surveyors, they ensured the replacement roof was precisely measured down to the nearest millimetre. They even fitted the necessary structural support so the conservatory could support the additional weight of the Supalite tiled roof.
The Ambler family were over the moon with their conservatory transformation and couldn't wait to start using the newly comfortable space.
Have you been impressed by our work here? Why not get in touch with us to see how we can help you improve your home? Give us a call on 0161 292 1122 or contact us online.