Whether you're looking to build a new conservatory or replace an existing conservatory roof, you cannot go wrong when choosing a tiled roof to go with it. Insulating the space against the cold and external noise, they create perfectly pleasant living environments. Plus, the combination of internal plastered ceiling and external tiling results in a space that feels just like an extension of your current home.
With Guardian and Supalite tiled roofs available, however, you may be unsure which is best for you. So, as we install both here at Droylsden Glass, we thought we would take a closer look at them.
Supalite vs Guardian roof: which has more tile options?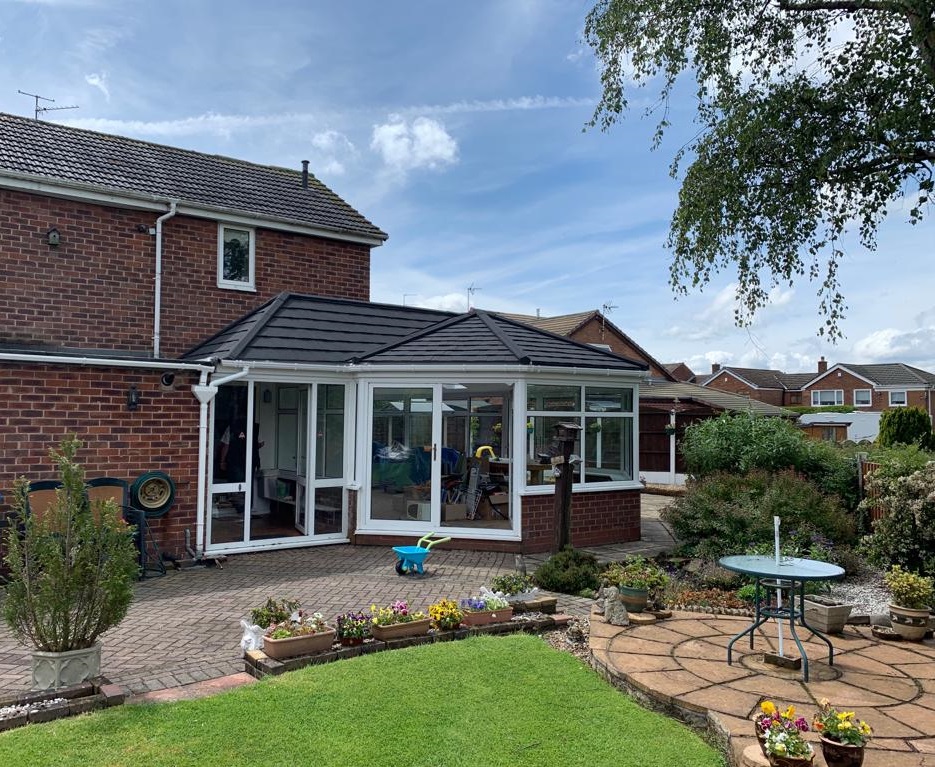 Guardian roofs come with 2 types of tile: Slate and Metrotile. Both types come in 5 different colours, so with 10 options in total, they can be matched to a wide range of properties. Guardian tiles also come with a 40-year weatherproof guarantee.
Supalite roofs, however, come with either Tapco or Extralight tiles and in 7 different colours in total. Plus, the tiles are guaranteed against the weather for 50 years.
Thermal performance
Thanks to insulated plasterboard and EPS insulation, Supalite roofs can achieve U-values of 0.18 W/m2k. However, 3 layers of insulation, exterior grade plyboard, and a breathable waterproof membrane allow Guardian roofs to attain the same equally fantastic U-value.
If a boost to thermal performance is required, there is a Supalite Plus specification available, which attains a U-value of 0.15 W/m2k – the best of any tiled roof around.
Light intake
If you have concerns that either option will prevent too much light from coming into your conservatory, you need not be worried. Both Guardian and Supalite roofs can be fitted with several rooflights to increase light and ventilation.
The Supalite Sky Vista, a hybrid conservatory roof with full-length glazing panels, is also available. But, Guardian roofs can be fitted with large Solstice skylights to significantly enhance light intake too.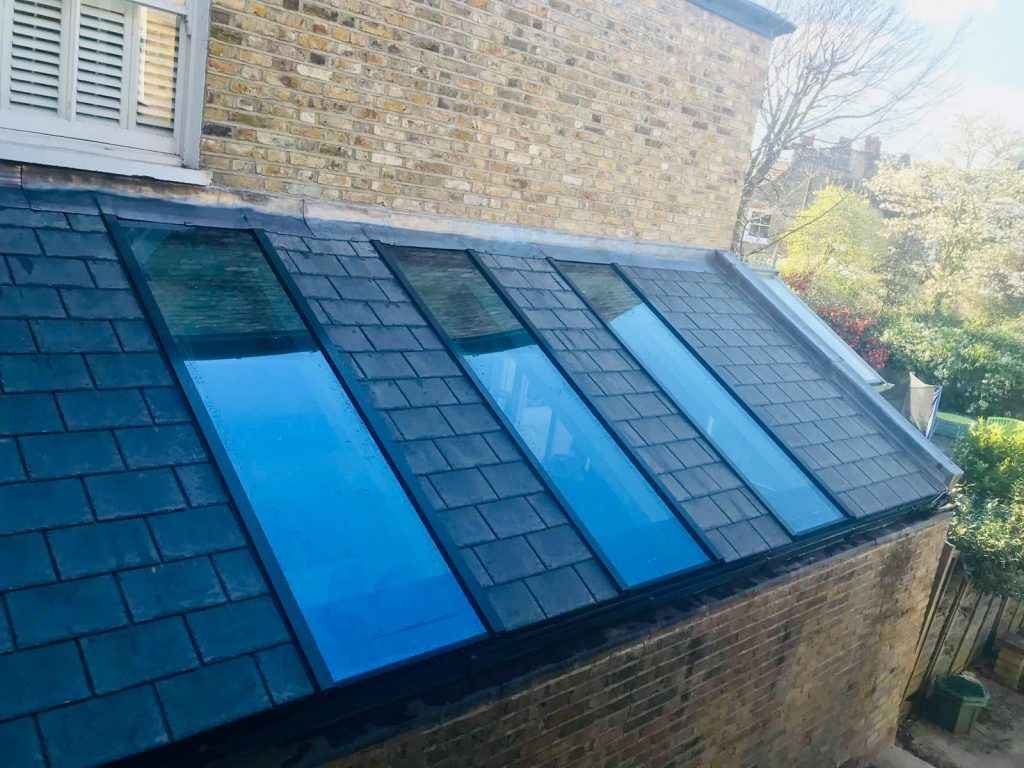 Special features
Externally, Supalite roofs have a matching soffit and fascia system built into their design. This creates a more authentic traditional extension feel. What's more, LED patio lighting can be integrated into it, which can improve visibility at night whilst allowing you to set the perfect outdoor ambience.
Building Control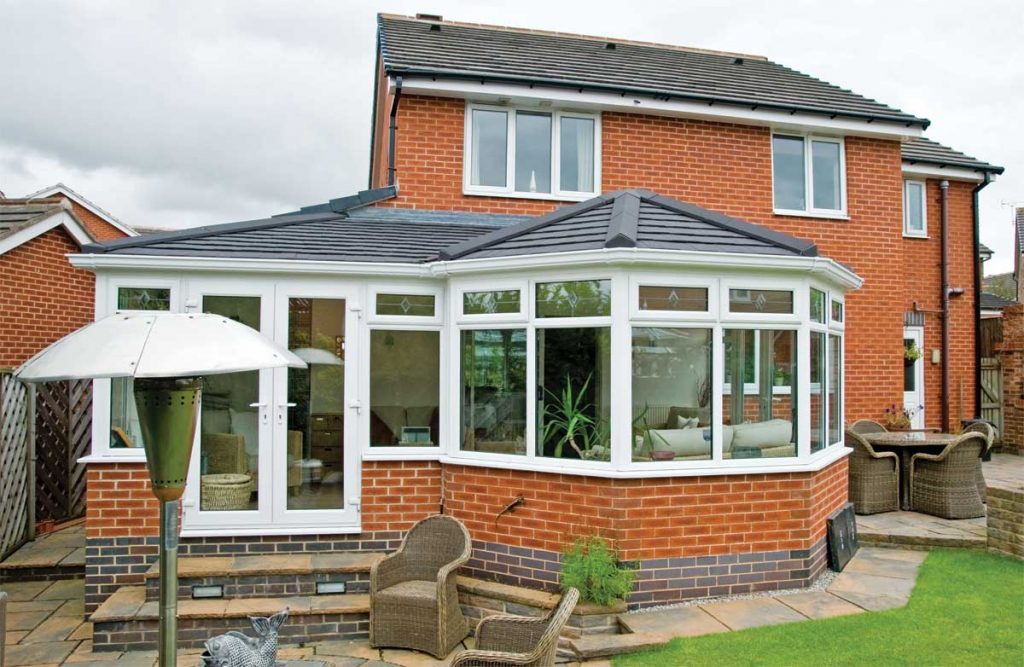 If changing an existing conservatory roof to either a Guardian or Supalite roof, it will be necessary to comply with Building Regulations. However, both roofs are certified under different Building Control approval schemes: Supalite under JHAI and Guardian roofs are LABC approved.
If choosing us to install your new tiled roof, we will also take care of the approval process for you, providing you with a certificate as proof at the end.
| | | | | |
| --- | --- | --- | --- | --- |
| | Tile options | Best thermal performance | Building Control approved? | Rooflights and glazing panels available? |
|  Supalite | 2 types of tile and 7 colours | 0.15 W/m2k | JHAI approved | ✔ |
|  Guardian | 2 types of tile and 10 colours | 0.18 W/m2k | LABC approved | ✔ |
Supalite vs Guardian roof: did you discover which is best for you?
We hope this helped you decide whether a Guardian or Supalite tiled roof is the right option for your home. So, if you are interested in either of them, why not get in touch with us at Droylsden Glass today. We are available to call on 0161 292 1122 or you can contact us online.